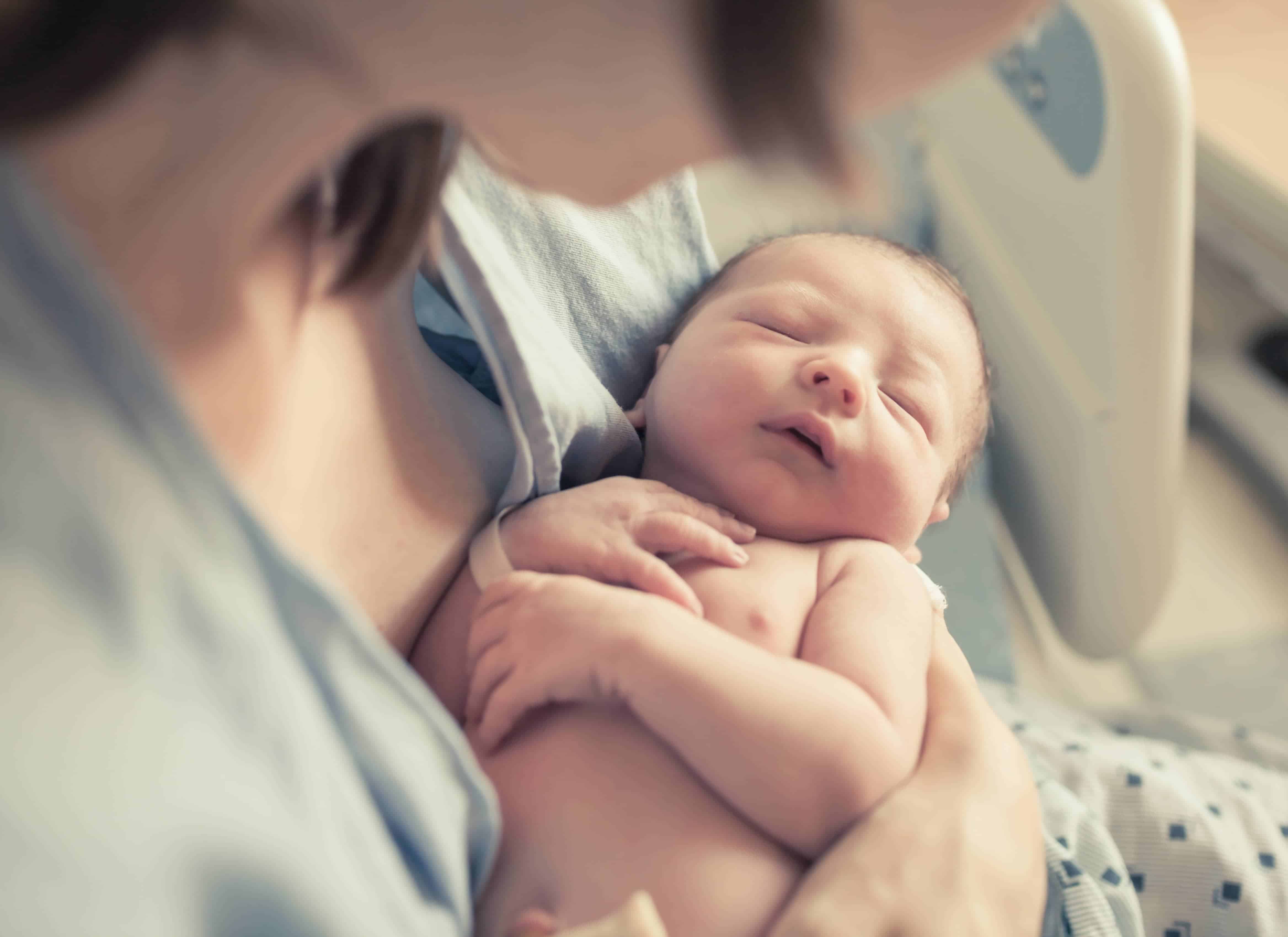 Baby probiotics can be a great way to help build up your baby's gut health. Probiotics for infants can also be helpful with easing colic, constipation, eczema, and other troubling symptoms.
As a parent, you naturally want to give your baby the best start in life. You're conscious of your baby's health and development and want to ensure they grow up happy and healthy.
An often-overlooked element of care is to look after your baby's gut health. A healthy gut is the foundation for a healthy child and will influence your baby's health for many years to come. For this reason, it's wise to consider giving baby probiotics.
Building up your baby's gut health through the use of probiotics allows your baby's immune system to more effectively manage any toxins, irritants, and other threats. Good gut bacteria can also influence the health of other organs like the brain, liver, and kidneys, helping set your baby up for a lifetime of better health. Giving baby probiotics might be one of the most important ways to ensure your baby's health in the short and long term.
[Important note: This information is not intended to prevent, diagnose, cure, or treat any disease. These statements have not been reviewed by the FDA.]
Preview: The Best Probiotics for Babies
What are Probiotics?
Probiotics are live microorganisms that live in our body and can deliver health benefits.
Our bodies actually host billions of microorganisms—including "good" and "bad" bacteria, viruses, and fungi. Collectively, they are called the microbiota, though you might also see them referred to as gut flora or the microbiome. Probiotics are beneficial bacteria and yeasts that balance out the pathogenic bacteria in our bodies.
Probiotics can be found in fermented foods such as yogurt, kombucha, sauerkraut, and kefir. They're also available in supplement form and topical creams. Some baby formulas even contain added probiotics.
The most commonly available probiotics are bacteria that belong to the Lactobacillus and Bifidobacterium groups. Each has several strains with their own unique health benefits. Other strains may also be taken as probiotics, and so can yeasts like Saccharomyces boulardii (a personal favorite of mine, and one that is great for candida and yeast overgrowth).
Related: The Best Probiotic for Breastfeeding
How Do Probiotics Help Babies?
Your baby's gut health is critical to their overall health. Introducing baby probiotics will help your baby have a more balanced gut microbiome.1
This may help with the following:
Boosting your baby's immune system. An estimated 80% of our immune system lies in our gut; having a healthy balance of gut flora means your baby may be better equipped to handle illnesses and less likely to deal with chronic inflammation
Improving digestion and easing colic or reflux. When your baby has an imbalance of microbiota, he may have symptoms like acid reflux, colic, diarrhea, and constipation or serious issues like Crohn's or IBS. Having a good balance of gut flora through the intake of baby probiotics might help with many such problems. 2,3
Clearing up skin problems. Studies show that having imbalanced gut flora makes you more vulnerable to skin infections and inflammation. Many baby skin issues like eczema and baby acne are associated with an imbalanced gut flora; these issues may be mitigated through the use of probiotics and other gut-healing efforts. 4
Reducing the risk of obesity. Children with low levels of healthy bacteria in their intestines may be at a higher risk for obesity; by exposing your baby to more healthy bacteria you can help reduce this risk. 5
Starting life without being exposed to healthy gut flora can be difficult to overcome.

Dr. David Williams
The Best Baby Probiotics of 2020 [Reviews]
To choose the best baby probiotics brands, I considered a number of important factors:
probiotic strains included
strain diversity
fillers and other ingredients
allergens and their derivatives
probiotic efficacy
customer reviews
Based on this analysis, along with my own personal experience and feedback from my readers, here are my top choices for the best baby probiotics. Please note that I have personally used all but two of these products. (ProBiota and Wellements are the only ones I have not yet given to my kids.)
Buy on Corganic
GutPro Infant is an amazing probiotic formulation. It was custom designed for the developing gut of young children and formulated based on research and feedback from parents and health practitioners and includes 50% Bifidobacterium infantis, a key strain for babies. It is one of the most popular probiotics in the allergy community because it is pure and effective.
It contains seven strains of probiotics, each one of which has been cultured under carefully controlled conditions. Since it's a concentrated mix of pure probiotics, its best to start your baby off on a tiny portion (many parents give their babies only a few grains of this powder on a toothpick and work their way up to the full dose).
We have had a lot of success taking this probiotic. I can say with certainty that it helps my baby, who has had eczema and digestive issues, sleep better. And it has helped tremendously with his skin.
At $99.95 per bottle, GutPro Infant can seem pricey. But given that each bottle has 363 servings, and assuming that this lasts you approximately one year, it breaks down to just a little over $8 per month. Comparably, this is less expensive than many other brands. Since you may not even start with an entire dose, the bottle seems to last FOREVER, so you get a lot of value for your money.
TIP: Buy their measuring spoons (or you can use these from Amazon). This probiotic is potent and a full dose is 1/64th teaspoon, so it helps to use the measuring spoons rather than guess. I would also recommend paying a few dollars extra for it to be shipped with an ice pack. Corganic offers free shipping on orders $125 and higher. (Just in case you're looking to meet the free shipping threshold and are looking for some fish oil for yourself, their Rosita cod liver oil is high quality.)
Impressive features:
Contains 50% Bifidobacterium infantis (one of the most important probiotic bacteria for babies)
Does not contain milk/casein, eggs, fish, shellfish, wheat/gluten, peanuts, tree nuts, yeast, corn or soy; cultured on a dairy-free, soy-free, non-GMO vegetarian culture
It contains no artificial colors, flavors, or preservatives.
Free from added ingredients such as magnesium stearate, silica, titanium dioxide
Does not contain any strains that produce d-lactate, making it gentler for babies
Contains only histamine-neutral or histamine-degrading strains of probiotic bacteria, which is helpful for babies dealing with potential allergies, eczema, and/or histamine intolerance
GutPro Infant Probiotic Ingredients:
6 billion CFUs+ of a probiotic blend containing Bifidobacterium infantis, Bifidobacterium bifidum, Bifidobacterium longum, Lactobacillus gasseri, Bifidobacterium breve, Lactobacillus salivarius, Bifidobacterium lactis. Other Ingredients: None. Requires refrigeration.
> (opens in a new tab)">Buy Gut Pro Probiotic Now >>
---
Gerber Soothe Probiotic Colic Drops is a single-strain probiotic for babies. It is a go-to choice for babies with colic, reflux, fussiness, or constipation.
While I don't typically endorse single-strain probiotics because strain diversity is believed to be most beneficial, this is one exception to that rule. This probiotic features Gerber's patented Lactobacillus Reuteri strain (DSM 17938), which has been clinically shown to reduce crying time by up to 50% and reduce spit-up frequency by up to 50% in as little as 2 weeks.6,7 It has also been shown to help babies who are struggling with constipation and imbalanced gut microbiota.
This liquid baby probiotic is stable at room temperature, making it extra convenient to use – especially with newborns. It's really easy to the drops to a baby bottle or even just right on the breast.
These drops come in a glass bottle. The main downside is that the inactive ingredients could be cleaner – it does include sunflower oil, medium-chain triglycerides, and silicon dioxide (a preservative). If you would prefer to avoid silicon dioxide, you can opt for the BioGaia Protectis probiotic drops (owned by Gerber) – but their probiotics come in a plastic bottle.
But considering how effective this probiotic strain is for colic and digestive issues, I would still use the original version.
Impressive features:
100 million CFUs of Gerber's patented strain L Reuteri (DSM 17938)
The number one pediatrician-recommended probiotic for colic
Available in original format or with added vitamin D
Non-GMO ingredients
Clinically shown to reduce crying time and spit-ups
Gerber Soothe Probiotic Ingredients:
100 million CFUs of Lactobacillus Reuteri Protectis (DSM 17938) in sunflower oil, medium chain triglyceride oil, and silicon dioxide. Does not require refrigeration.
---
Buy on Amazon
Klaire Labs Infant Probiotic is another one of my top choices!
It is a 10-strain probiotic blend powder that is free of the top common allergens, and long-proven to be an effective probiotic. With everything from eczema and reflux to gas and belly pains, Klaire Labs Infant has legions of fans who will tell you that it has improved their baby's symptoms. You'll find lots of happy customers and a lot of word-of-mouth recommendations for this product.
We have had good success with it as well, and I have given this to both of my boys. I can also confirm that it doesn't taste bad; in fact, it kind of has a sweet kick to it and tastes pretty good for a probiotic. Maybe a little like dry cereal. I don't mind taking it at all, and my baby actually squeals when I bring this out of the fridge and takes it directly off a spoon.
While you can purchase this from Amazon, it is sometimes sold by unauthorized sellers who ship it without an ice pack. This isn't ideal because this probiotic requires refrigeration, although you can still use this product even if you ordered it from Amazon and it was shipped without an ice pack. (Note: by the time the package arrives at your door, the ice pack will have melted; this is normal and you can still use the probiotics.) Select healthcare providers also sell Klaire Labs directly.
Impressive features:
5 billion CFU blend containing equal parts Bifidobacterium and Lactobacillus species
Contains no added common allergens, including wheat, gluten, corn, shellfish, fish, eggs, milk, peanuts, tree nuts, soybeans, and yeast
Free from artificial flavors, preservatives or colors
Easily digestible by babies because it primarily produces L-lactic acid (not the D-isomer type of lactic acid that is common in many strains of lactobacilli)
Specifically designed for children ages 2 and under
Klaire Labs Ther-Biotic For Infants Powder Ingredients:
Probiotic Blend (5+ billion CFU) in a base of inulin (derived from chicory root): Lactobacillus species 2.5+ billion CFU (Lactobacillus rhamnosus, Lactobacillus casei, Lactobacillus paracasei, Lactobacillus gasseri, and Lactobacillus salivarius). Bifidobacterium species 2.5+ billion CFU (Bifidobacterium infantis, Bifidobacterium bifidum, Bifidobacterium longum, Bifidobacterium breve, Bifidobacterium lactis). Other Ingredients: None. Requires refrigeration.
Buy Klaire Labs Infant Probiotic now >>
---
Buy on Amazon
ProBiota Infant is another popular multi-strain probiotic powder. Each strain is chosen based on research that shows its safety and critical importance to a developing gastrointestinal system of an infant. It's also a great tasting probiotic so it can be given directly from your finger to your baby's mouth. Many parents report that they saw an immediate improvement in their baby's digestive issues as a result of these probiotics.
Like Klaire Labs's Infant Probiotic, ProBiota is one of the best baby probiotics on the market; both products actually contain the same probiotic strains, although the formulations may be different and ProBiota contains twice as many total CFUs. Seeking Health is also a trusted brand (founded by Dr. Ben Lynch), which makes me feel comfortable recommending this probiotic even though I haven't tried it myself.
Impressive features:
Each serving contains 10 billion+ CFUs of Lactobacillus and Bifidobacterium
Free from common allergens such as dairy, eggs, fish, shellfish, tree nuts, peanuts, wheat, soy, gluten
Can given directly to baby because it has a sweet taste
Contains inulin (a prebiotic), which can also help support beneficial bacteria
Rave reviews by parents who report that the probiotic helped instantaneously in helping with their baby's gas problems, constipation and skin issues such as eczema
Shelf stable, which means it can be shipped without a cold pack and does not need to be stored in the refrigerator
Seeking Health ProBiota Infant Probiotic Ingredients:
Probiotic Blend (10+ billion CFU) in a base of inulin (derived from chicory root): Lactobacillus species 5+ billion CFU (Lactobacillus rhamnosus, Lactobacillus casei, Lactobacillus paracasei, Lactobacillus gasseri, and Lactobacillus salivarius. Bifidobacterium species 5+ billion CFU (Bifidobacterium infantis, Bifidobacterium bifidum, Bifidobacterium longum, Bifidobacterium breve, Bifidobacterium lactis). Other Ingredients: None. Does not require refrigeration.
Buy ProBiota Infant Probiotic Powder now >>
---
Buy on Amazon
If you prefer to give baby probiotics liquid drops, Probonix is another choice for you.
Probonix liquid baby probiotics contains 8 of the most effective probiotic strains that support and promote a healthy gut for infants. It is coated in a proprietary acid which allows the probiotic to safely pass through the acidic environment of the stomach and get to your baby's gut ten times more effectively than many other probiotics.
We used Probonix when my youngest was a newborn. I ended up switching to GutPro (and later Klaire Labs) because I was worried that he may have been reacting to some of the ingredients because his eczema was flaring at the time, but I've never been able to validate my concern. (It could have been a number of other things I was using/eating at the time.) Otherwise I found this to be a good probiotic and especially useful during the newborn stage when it was much easier to use drops than a powder probiotic.
Impressive features:
Designed to help with problems such as gas, diarrhea, eczema, constipation and lactose intolerance
Does not require refrigeration
Made in the USA in a cGMP facility
Probonix Liquid Probiotic Drops Ingredients:
1.5 million CFUs of Lactobacillus rhamnosus, Lactobacillus acidophilus, Bifidobacterium bifidum, Bifidobacterium breve, Bifidobacterium infantis, Bifidobacterium lactis, Bifidobacterium longum, Lactobacillus reuteri. Other ingredients: filtered water, natural grape flavor, monk fruit extract, and stevia. Does not require refrigeration.
I am not thrilled with the natural grape flavor or stevia, but use this brand if powder probiotics are not an option for you.
Buy Children's Probonix Probiotic Drops now >>
---
Buy on Amazon
Wellements Organic Probiotic Drops is a newer probiotic but is especially useful for supporting your baby's gut health. It contains two probiotic strains: lactobacillus rhamnosus HN001 and bifidobacterium lactis HN019.
These are two important and well-studied probiotic strains for babies. In studies, rhamnosus HN001 has been shown to reduce the prevalence of eczema in breastfed babies. And b lactis has been shown to establish healthy gut bacteria in infants and boost immune system health.
While this probiotic contains fewer strains than some of the other probiotics on this list, it is an important one to consider for specific purposes — especially for babies with conditions like eczema.
Wellements' baby probiotic also comes in a bottle but does require refrigeration. Let the bottle warm up in your hands for up to a minute before giving the probiotic drops to your baby.
Impressive features:
Two probiotic strains lactobacillus rhamnosus HN001 and bifidobacterium lactis HN019 suspended in certified organic extra virgin olive oil
Free of gluten, dairy, soy, dyes, parabens, alcohol, artificial colors and flavors, and preservatives
Wellements Organic Probiotic Drops Ingredients:
Proprietary Probiotic Blend of 1.25 billion CFUs of Howaru Bifidobacterium Lactis HN019 and Howaru Lactobacillus Rhamnosus HN001), Organic Extra Virgin Olive Oil. Requires refrigeration.
Buy Wellements Organic Probiotic Drops now >>
---
Why Do Most Babies Need Probiotics?
Our gut health plays a vital role in numerous health functions. Most of the bacteria in our bodies settle in the large intestines and basically function as superheroes in the human body: they play an important role in the immune system, help with nutrient absorption, aid with food digestion, fight against disease-causing microorganisms, serve as a detoxification mechanism, and produce crucial vitamins.8
The immune system is actually regulated by beneficial microflora.
And if that wasn't impressive enough, the gut has also been called our "second brain" because of the influence it has over the health of the brain, as well as the "second liver" because gut bacteria help neutralize many of the toxins found in food.9
Unfortunately, gut flora can easily be thrown off balance, even by something as simple as getting sick. An imbalance of intestinal bacteria – i.e. too many unhealthy bacteria – has been linked to diseases and symptoms as:
bloating, gas, or constipation
food allergies or sensitivities
eczema, psoriasis, or acne
depression, anxiety, or OCD
autoimmune disorders
vitamin deficiencies 10,11
When our gut flora is out of balance, our immune system can go into overdrive and generate a response that creates chronic internal inflammation. When our gut flora is in balance, we may experience many health benefits such as improved digestion, lower risk of infection, better mental health, and a strengthened immune system.
Science is just beginning to learn about the importance of the gut, but it's clear that its impact and influence in the human body are widespread and impressive.
Related: The Best Vitamin D Drops for Babies
Do Babies Need Probiotics?
The short answer is yes – most babies can benefit from taking quality probiotics (as well as when a breastfeeding mom takes probiotics while breastfeeding).
I can say with confidence that I wish I had given both of my babies probiotics from day one instead of waiting for their reflux symptoms and eczema to appear. However, you should consult with your pediatrician before starting probiotics, especially if your baby was a preemie or is immuno-compromised in any way.
Why am I such a firm believer in the benefits of probiotics for babies? One of the most important factors that determine your baby's health at birth is their beneficial microflora (aka beneficial yeast and good bacteria). Remember, microflora fight against pathogenic bacteria and viruses and also play a critical role in helping your baby's digestion, building their immune system, and absorbing vitamins and nutrients from food.
What many people don't know is that a baby's intestinal flora is dependent on his mother's. A mother passes on her own microflora to her baby during gestation and in labor as the baby passes through the birth canal. In fact, a vaginally delivered baby's microbiota resembles his mother's microbiota makeup within 20 minutes of being born. 8
However, babies aren't getting exposed to enough healthy bacteria anymore. During the last century, the following trends have contributed to degrading gut flora:
antibiotics usage
high levels of stress
sugar consumption
consuming processed foods
living an overly sanitary lifestyle
As a result, mothers are unknowingly passing on their compromised intestinal flora to their babies. Babies born by c-section are further at a disadvantage because they are not exposed to their mother's fecal and vaginal flora through the birth canal.
Sadly, all of these factors have contributed to the degradation of gut flora that has been passed on from generation to generation. It's no one's fault, either; this is a byproduct of living in a Western nation and eating a Western diet.
It's no wonder that there are more and more babies that have "colic", acid reflux, food allergies, eczema, digestive discomfort, and other health issues.
The good news? Science is learning more and more about the microbiome and the importance of healthy bacteria. Armed with knowledge regarding the benefits and uses of probiotics, you can help ensure your baby has strong and diverse gut flora.
Related: How to Give Your Baby a Gentle Detox Bath
Is it Safe to Give Your Baby Probiotics?
Studies show that you can safely give baby probiotics to most babies. One such study found that certain probiotic strains have proven to not only be safe but also very effective in treating medical conditions that involve the gastrointestinal tract in infants. Based on rigorous scientific research, the study concludes that certain probiotic strains are highly effective in preventing and treating conditions such as diarrhea and colic in children.11
To be on the safe side, it's always best to check with your baby's healthcare advisor before starting probiotics or any other supplements. Additionally, if your baby has suspected allergies, you should verify that the probiotics you purchase are not cultured on such allergens (such as dairy or soy).
TIP: If you do give your baby probiotics, I would recommend starting with a tiny dose and working your way up from there to the recommended dose. You don't even need to give them daily; it's common to skip a day or two on the dosing. Probiotics can be potent and it's best to ease your child into taking them so as to avoid any potential reactions caused by introducing new bacteria into your baby's gut flora.
As for how to administer probiotics to a baby, you can either add the dose to your baby's bottle, give it directly to them on a spoon or pacifier, mix it with solid foods, or place some on your breast before nursing.
Natural Ways to Support Your Baby's Gut Health
In addition to giving baby probiotics, what are the ways in which you can help your baby have a healthy gut flora? Here are a few simple everyday tips on how you can support the microbial diversity in your baby's gut.
Breastfeed if you can: Breastfeeding is the best way to keep your baby's gut healthy. It's your baby's first dose of probiotic and will help in sealing the gut lining. Consider taking a high-quality probiotic for postpartum as well.
Avoid giving your baby antibiotics: Though they can be very effective (and sometimes life-saving), antibiotics kill both the good and bad bacteria in your body and causes much harm to your gut over the long term. Talk to your doctor about whether it makes sense to use natural alternatives for antibiotics, and let antibiotics be your last resort whenever possible and reasonable.
Limit your baby's intake of sugar/processed food: Consumption of excess sugar will cause fermentation in your baby's gut; this in turn will promote more of the bad bacteria in their gut from forming.
Take your baby outdoors: By exposing your baby to the outside world, you allow your baby to develop a strong immune system. Letting your little ones play outdoors with other kids and getting their hands dirty expose them to different microbes which will help strengthen their gut.
And on the off-chance you're reading this before you get pregnant, or during pregnancy, I would recommend that you try to heal your own gut before conception. Your microbiota will play a critical role in your baby's gut flora. Try to eat fermented foods and take a high-quality prenatal probiotic. Eat a variety of healthy foods, cut out most processed foods, and limit the intake of alcohol and antibiotics.
Isn't it amazing how important our gut health is, even during pregnancy?
I hope you found the perfect baby probiotics for your little one. By being mindful of your baby's gut health, you're giving your baby an important gift for their future.
Keep up the great work you're doing!
Founder and CEO | The Gentle Nursery. Yasmine is the CEO of Biomeology, a company that makes supplements for mothers and babies. She is a graduate of the University of Southern California, a doula in training, and a Functional Nutrition Coach.
Yasmine's driving mission is to help reduce the rates of disorder, disease, and trauma in mothers and children and to inspire others to lead a healthier, happier, and non-toxic life. After learning about the toxic chemicals found in mainstream baby products, Yasmine created The Gentle Nursery to help other parents make healthy choices for their babies. With a 10-year background in research, analytics, and leadership for a Fortune 100 company, Yasmine applies the same principles and attention to detail to every article she writes and researches. Yasmine's advisory team includes an amazing team of moms, medical professionals, chemists, and other experts that help ensure accuracy and perspective. Yasmine is the author of The Baby Registry Handbook.