Though we all can probably agree that breastmilk is ideal for babies, there are many valid reasons a mom might need to use baby formula. So let's acknowledge that.
For example, maybe you had to go on medication and won't be able to nurse as expected. You might be experiencing postpartum depression. Maybe you aren't producing enough milk and need to supplement with formula.
Or maybe you're just being proactive and searching for a backup formula for your baby, just in case breastfeeding doesn't work out as expected. (For many moms that are committed to breastfeeding, struggling to breastfeed or produce enough milk can be a big disappointment. Seeing a lactation consultant in your early days of nursing is one of the best things you can do for yourself and your baby.)
Either way… if formula is the right option for your family, it's important to pick the healthiest options for your little one. It may take a little trial and error to find what works for your baby, but I fully recommend the organic baby formula brands listed here. They're made with healthier ingredients, which makes them a better choice for your baby.
But, how exactly do you choose the best organic baby formula for your baby? There's a lot to consider when choosing the best organic baby formula for your baby! Let's go over the details…
How Do You Choose the Best Organic Baby Formula For Your Baby?
The first thing I want you to know is that there is no such thing as the perfect baby formula—organic or not. Breast milk is far superior to anything else, and if you are in a position to breastfeed, I would encourage you to do so —even partially. There are significant health and safety benefits to your baby if you breastfeed even just once a day.
But typically, you'll find that organic baby formula brands contain far better ingredients than traditional brands. And you'll also find that European baby formulas are made with higher standards than most American formulas, so some parents choose to order formula from Europe.
If your little one is going to be on formula, I would encourage you to choose one of the best organic baby formula options that's within your budget.
What your baby consumes directly impacts their health and well-being, and sadly, traditional formula made by the likes of Enfamil, Gerber, and Similac, among others, contain harmful, unnecessary ingredients, including corn syrup, maltodextrin, and GMOs. Even some organic formulas are made with unnecessary ingredients that aren't good for a baby's developing digestive system, so please choose your baby's brand of formula wisely and carefully.
Related: The Best Baby Probiotics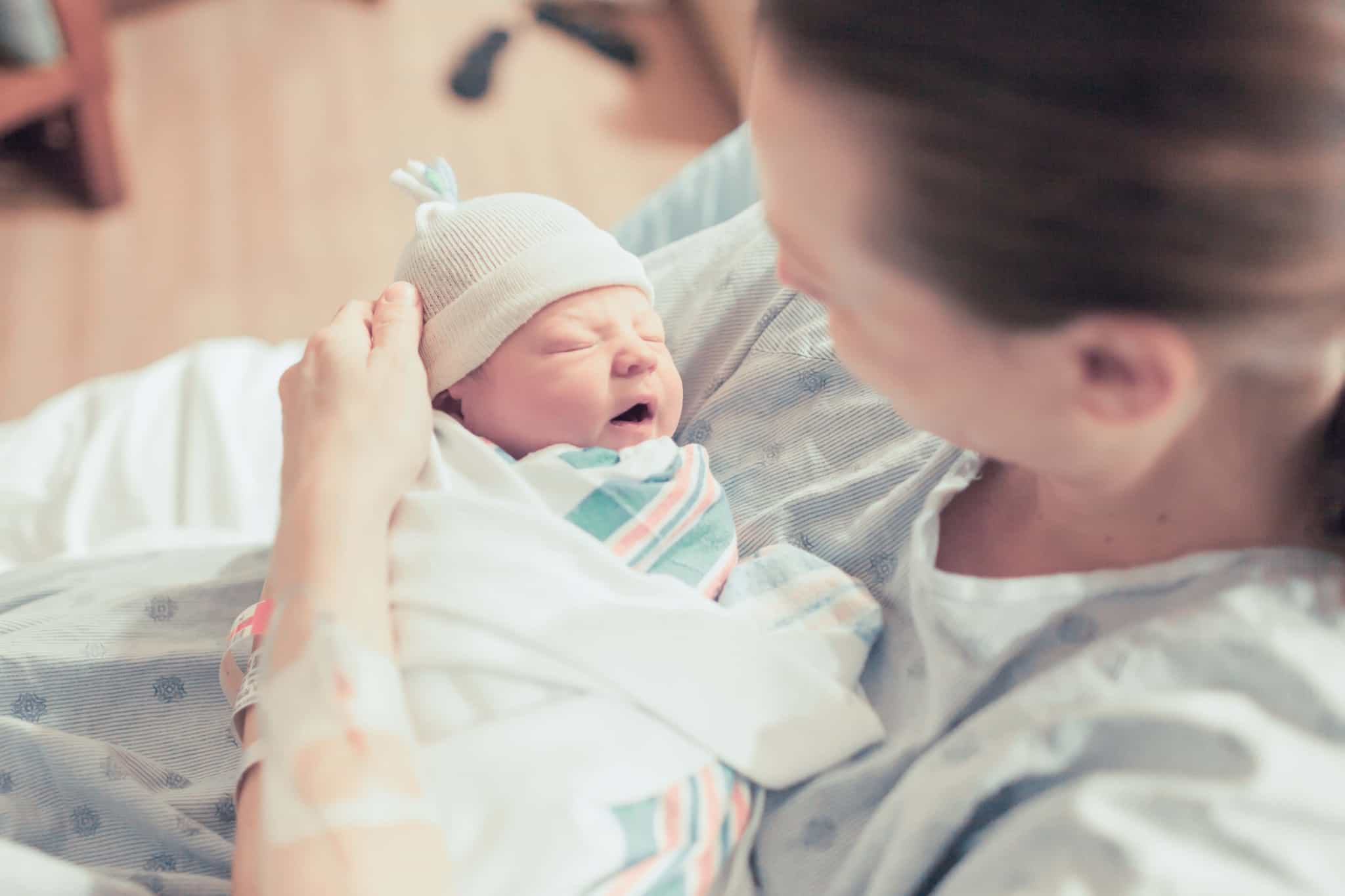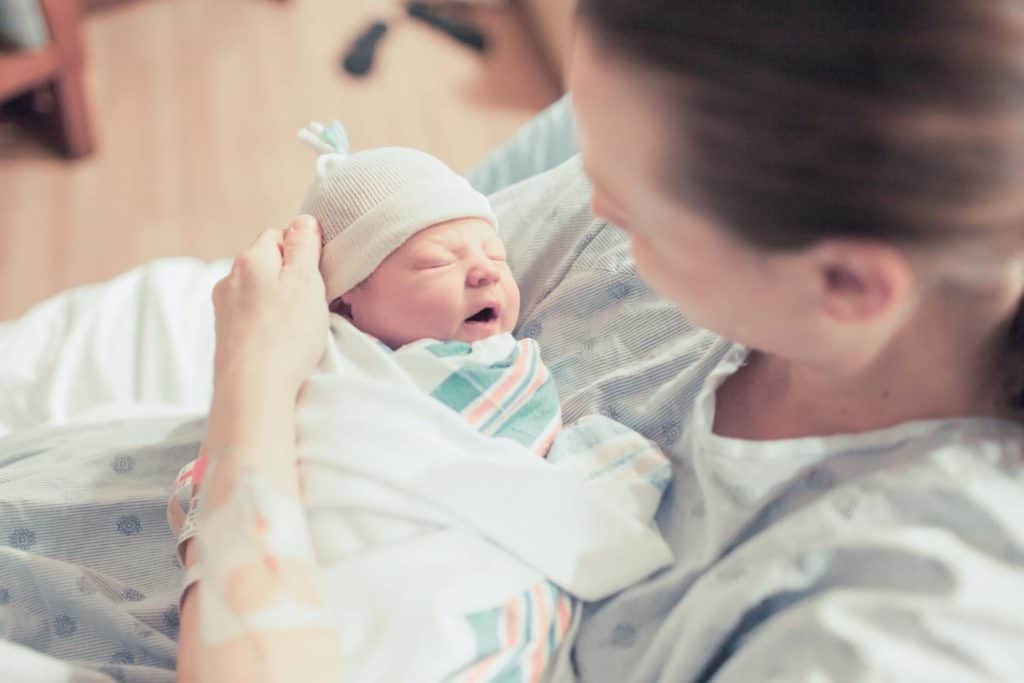 Ingredients to Avoid in Conventional Baby Formula
Just some of the unhealthy ingredients that should not be in conventional baby formula (but are) include:
Carrageenan (a potential carcinogen that is prohibited in the EU)
Sweeteners such as brown rice syrup
Corn syrup
Maltodextrin
Palm Oil (which is difficult on the digestive system)
Synthetic DHA and ARA extracted with hexane
Synthetic preservatives
Synthetic nutrients
Genetically modified organisms (GMOs)
Take a close look at the ingredients list on any traditional brand of formula, and you'll find a lot of these undesirable ingredients.
Baby Formula Options – What Can You Give Your Baby?
If breastfeeding isn't an option and you aren't open to using donor milk (or can't afford it), there are some safer organic brands of baby formula available.
Your choices for baby formula boil down to the following:
Cow's milk formula: Dairy-based formula is the most common type of formula given to babies, although dairy can cause gas and fussiness in many babies that are intolerant to milk proteins. There are several organic cow's milk formulas on the market today, giving you many options.
Goat-milk formula: While dairy can cause inflammation in the body, goat's milk is less allergenic and much more easily digested. Goat's milk formulas are a great alternative to dairy-based formula, but are typically not recommended for babies who are allergic to dairy. They may work just fine for babies who are displaying a "sensitivity" to cow's milk proteins. While there are several great goat milk formulas available, including Kabrita which I would also encourage you to consider, there is only one that is organic.
Soy-based formula: An alternative to cow's milk, soy-based formula is another option. However, unless your soy-based formula is organic, you can assume the soy is GMO (in which case it is not safe for babies in my opinion). I do not recommend using soy-based formula for babies.
Hypoallergenic baby formula: Hypoallergenic formula is for babies with milk and/or soy-protein allergies, and contains highly broken down milk proteins which are easier for babies to tolerate.
Homemade baby formula: Another option is to make your own baby formula using this recipe from the Weston A Price Foundation or this recipe from Mt. Capra; discuss this with your pediatrician before making your own formula. I don't know about you, but I don't trust myself to make my own baby formula, although I did consider it at one point.
The 9 Best Organic Baby Formulas
As we said above, there is no perfect option when it comes to buying baby formula. But here are some of the best organic baby formula brands currently available on the market. Please thoroughly review this list, weigh the pros and cons, and decide on the best formula for you.
Here are some of the best organic baby formula options currently on the market: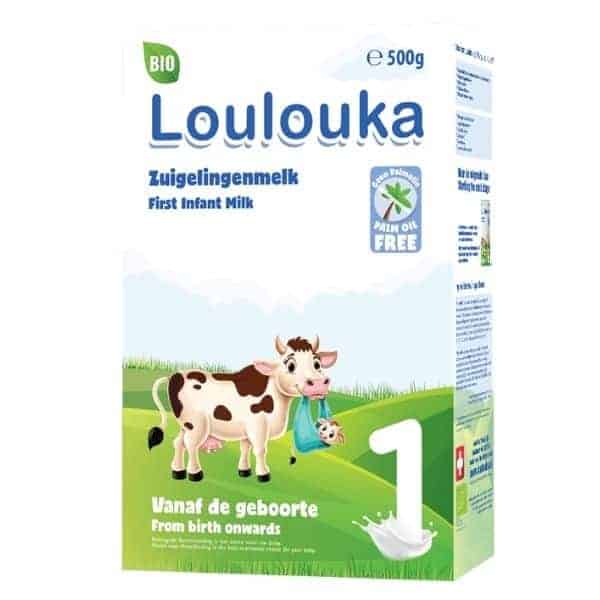 Buy on Organic Baby Food 24 | My Organic Company
Loulouka, a Swiss-made baby formula, tops our list of the best organic baby formula brands. Loulouka's infant formula is made with full-fat organic cow's milk sourced from Switzerland along with many other essential ingredients and nutrients for your baby's development.
What makes Loulouka unique is that this formula uses coconut oil rather than palm oil and contains absolutely no soy. Switzerland has very high-quality organic foods and is known for their strict regulations; every step of the process from the farm to the warehouse is inspected and regulated, so you can be assured that this formula is clean and provides optimal nutrition for your little one.
Choose between three stages of Loulouka formula:
---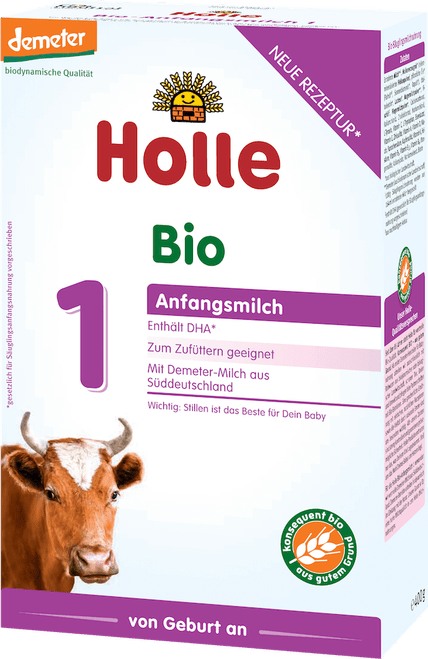 Available on Organic Baby Food 24 | My Organic Company | Organic Formula Shop
Made with organic ingredients and with milk from cows raised on Demeter-certified biodynamic farms, Holle is one of the most popular European brands of organic baby formula. Anecdotally speaking, many moms say their baby's colic symptoms eased up when switching from an American formula to Holle. This is one of the highest quality organic baby formula brands available.
Choose between three stages of Holle Baby Formula:
---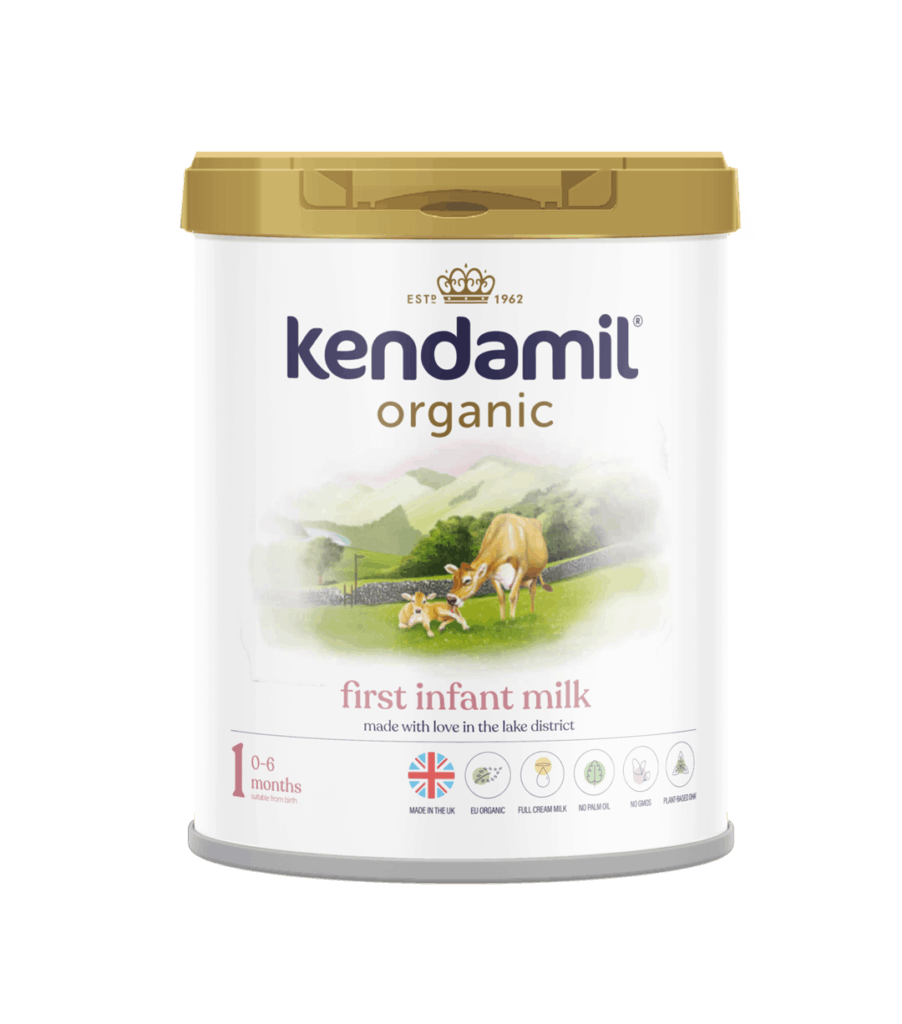 Buy on My Organic Company
Made in the UK, Kendamil is another organic baby formula brand made with some of the highest ingredient and manufacturing standards. Made with whole milk (not skim milk) from cows that graze on the pastures of local farms, Kendamil is manufactured to British and European organic standards, including no GMOs, no pesticides, and no use of hormones or antibiotics.
Kendamil sources their Omega-3 DHA from plant-based pure marine algae, which can make Kendamil a good choice for any babies with fish or shellfish allergy concerns. For more info, see our full review of Kendamil.
Kendamil is available in three stages:
---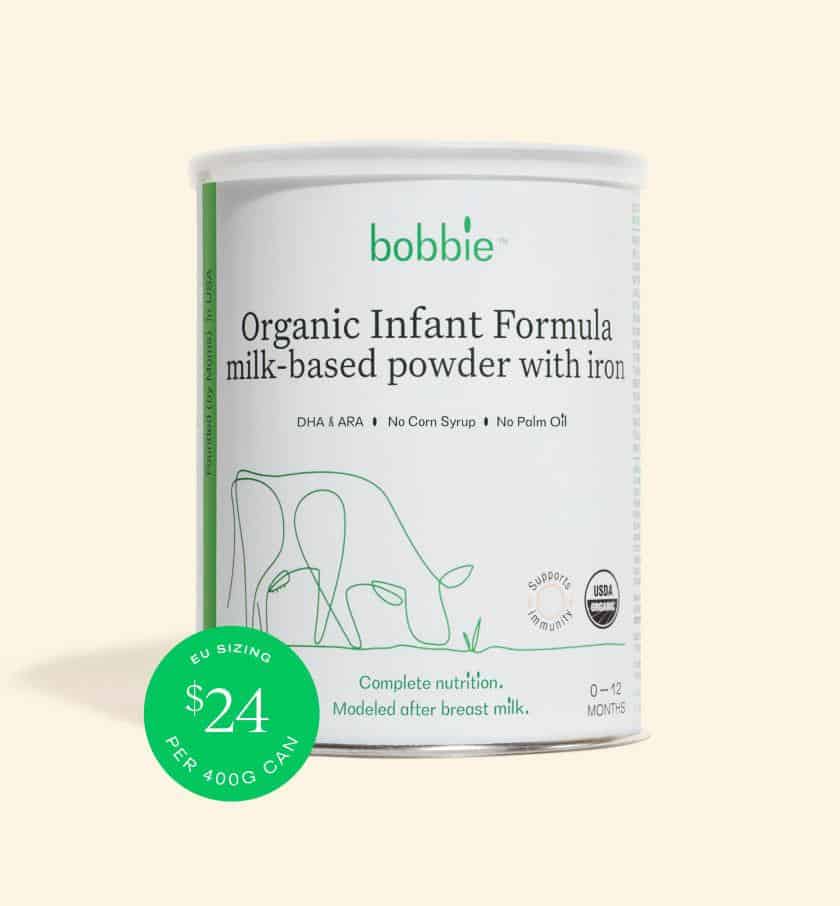 Buy on Bobbie
Bobbie is the only FDA-approved European-style baby formula, making it easily accessible for parents in the US. This organic baby formula is promising not only because it doesn't contain palm oil (which is difficult on an infant's digestion), but it also doesn't contain maltodextrin or corn syrup. The DHA is water-extracted, making it much safer than mainstream brands that use hexane-extraction. The only downside to this formula is that it contains soy. Otherwise, Bobbie is such a big win for American baby formulas!
Also, I love that Bobbie was founded by moms who wanted the best and most complete nutrition for their babies. Because let's be honest – most mainstream baby formula on the market doesn't meet your baby's nutrition needs in an ideal way.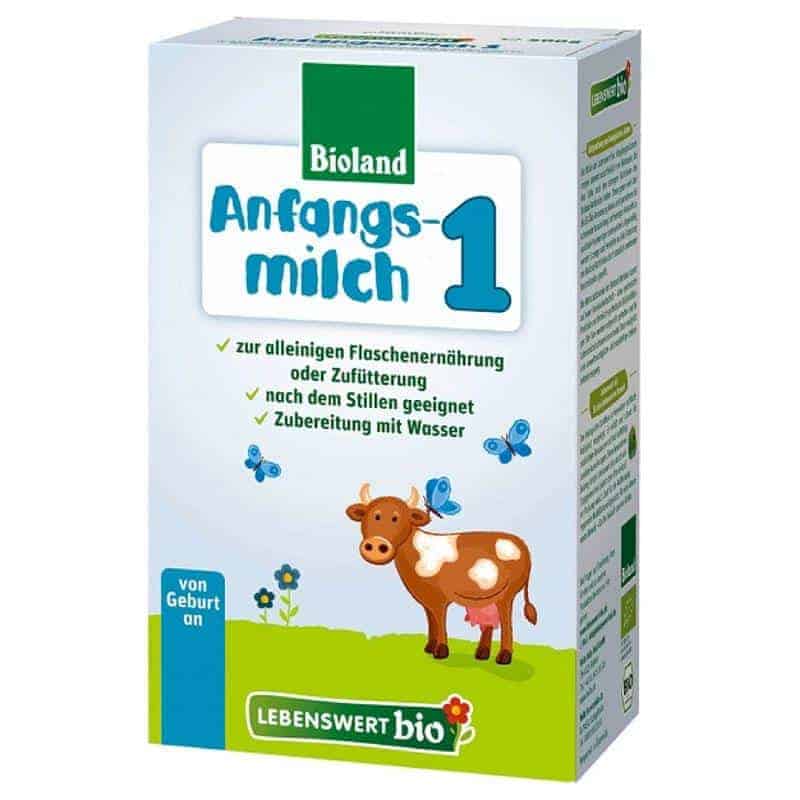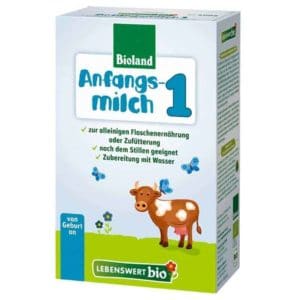 Buy on Organic Baby Food 24 | My Organic Company
Lebenswert is another great organic baby formula brand to consider, especially since this brand does not contain any maltodextrin or starches. It does, however, still contain such vegetable oils as palm oil, rapeseed oil (canola), and sunflower oil. Lebenswert is gluten-free and certified organic to Bioland standards.
Lebenswert is available in three stages:
---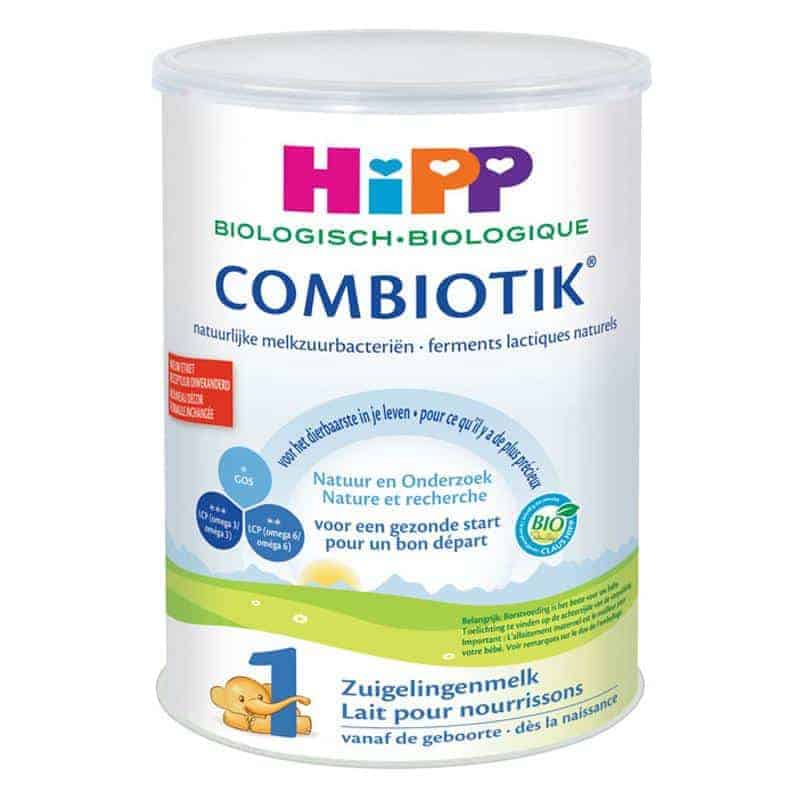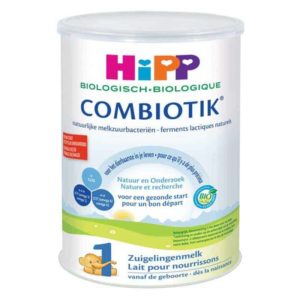 Shop HiPP: Organic Baby Food 24 | My Organic Company
HiPP is a European brand that ranks high up there in quality, as well, and it contains no gluten, maltodextrin, or soy lecithin. HiPP makes slightly different versions of their organic baby formula for the UK, Germany, and the Netherlands. For example, some contain probiotics and starches while others do not, and the Dutch version comes in a can and has a longer shelf life, while the others are in a box.
HiPP also makes a number of hypoallergenic baby formulas. Choose the version that is best for your needs.
HiPP comes in three main versions:
HiPP German: the company's original formulations; HiPP German includes prebiotics and probiotics
​HiPP Dutch: comes in a can and has a longer shelf-life
HiPP UK: comes in a slightly smaller box than HiPP German formulas
---
Buy on Amazon
If you're looking for an American-made (and easily accessible) organic baby formula, consider Baby's Only. This is a good choice because it is easily accessible and does not contain palm oil or hexane-extracted DHA/ARA. If you get the version that contains DHA, you can feel comfortable knowing that it is safely extracted from egg yolks.
Some families use Baby's Only from birth, though it is labeled as a toddler formula. Check with your pediatrician to make sure it has all the necessary nutrients for your baby.
Baby's Only comes in a few different versions, including:
---
Happy Baby is another good choice for American baby formula because it is easily accessible, certified organic, and contains probiotics and a prebiotic. I know a few families who have really loved it.
Happy Baby comes in three stages: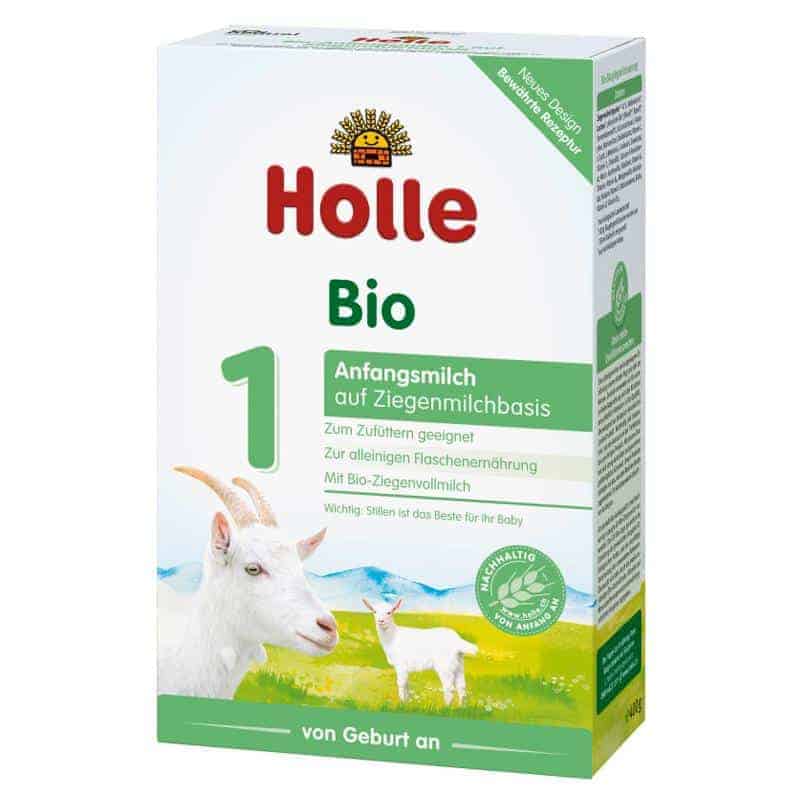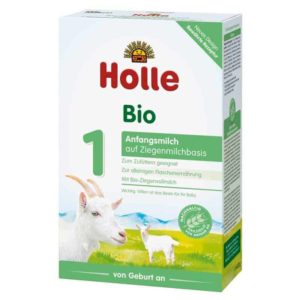 Buy on Organic Baby Food 24 | My Organic Company | Organic Formula Shop
In addition to their cow's milk formula, Holle also makes organic goat milk formula for babies using 99% organic ingredients certified to European standard. This formula contains no soy, artificial colors, flavors, or preservatives. Please note that it does contain maltodextrin.
Holle organic goat milk formula comes in three stages:
If you are looking for a great goat milk formula made in the US, also consider Kabrita. Or check out all of the goat milk formulas we recommend.
---
---
While there are no "perfect" baby formula options out there, I think there are a few good ones to consider. Did you find an organic baby formula that you're comfortable with? Hopefully one of these options will work for you!
Keep Reading: