After your baby has transitioned out of the swaddle and no longer needs a swaddle transition suit, you can start putting your baby to bed in a wearable blanket. This keeps your baby warm and covered without the risk of having a loose blanket in the crib. Wearable blankets and baby sleep sacks (the terms are interchangeable) are designed to be worn over their pajamas, and you can choose from organic cotton or wool wearable blankets.
Related: 12 Safe Sleep Guidelines All Parents Need to Know
The Best Baby Sleep Sacks
Since your baby will be wearing their sleep sack for extended periods of time (i.e. during naps and overnight sleep), my recommendation is to buy an organic one. Here are the best wearable blankets for you to consider:
1 | Burt's Bees Baby Organic Wearable Blankets
Both of my boys wear Burt's Bees Baby as much as possible. I love how lightweight their clothes are (we live in Los Angeles), and I love the fact that they are made with GOTS-certified organic cotton.
So I was very excited when Burt's Bees Baby launched their Organic Cotton Beekeeper Wearable Blanket. These blankets are very well made and of high quality. I actually prefer them over the Aden + Anais Muslin Sleeping Bags that I was using for a long time with my oldest son.
They are slightly thicker than the Aden + Anais sleeping bags, and the zipper is much more substantial and easier to use. The blanket is also a little thicker than Aden + Anais's classic sleeping bag, and feels just a little cozier. This is by far my favorite organic wearable blanket on the market.
Burt's Bees Baby Wearable Blanket
Burt's Bees Baby Wearable Blanket
2 | CastleWare Organic Baby Sleep Sacks
CastleWare makes amazing GOTs-certified organic baby sleep sacks. If you do buy one of their sleep sacks, be sure to shop through this link and use my code GENTLENURSERY for 10% off. (Find more deals here.)
Rib Knit Sleeper Bag (lightweight; for warmer weather)
This sleeper bag is ideal for warmer climates; once the temperature drops, you can make the baby wear a pajama set beneath and this sleeper bag on top. It's made from 100% GOTS certified organic cotton rib knit so you can be assured your little one is sleeping on a safe, organic material. The zipper opens up from the bottom to make diaper changes at night time easy and quick.
This item has a TOG rating of 1.5 and is ideal for temperatures 66-80° F.
Fleece Sleeper Bag (thicker but still lightweight)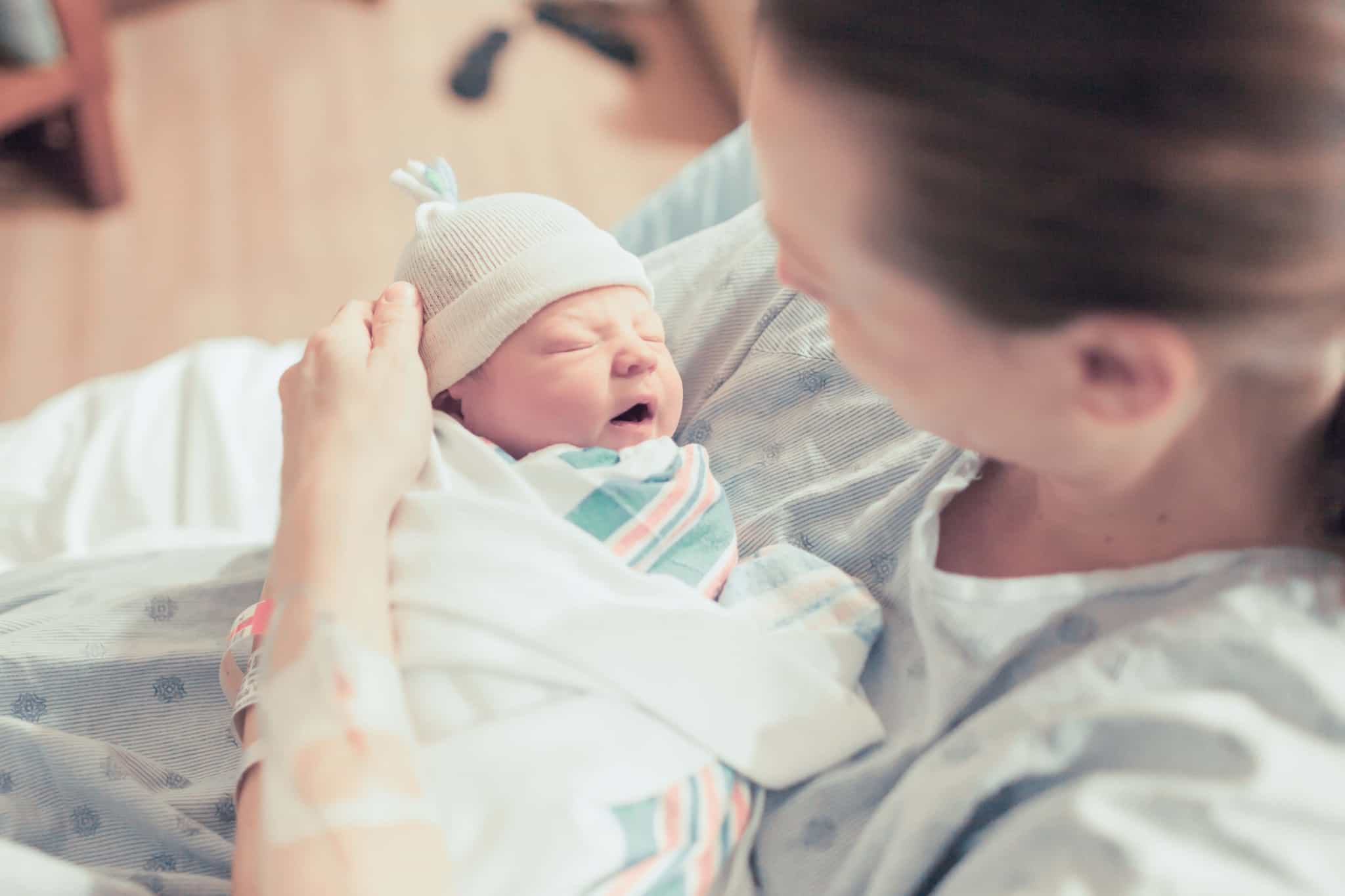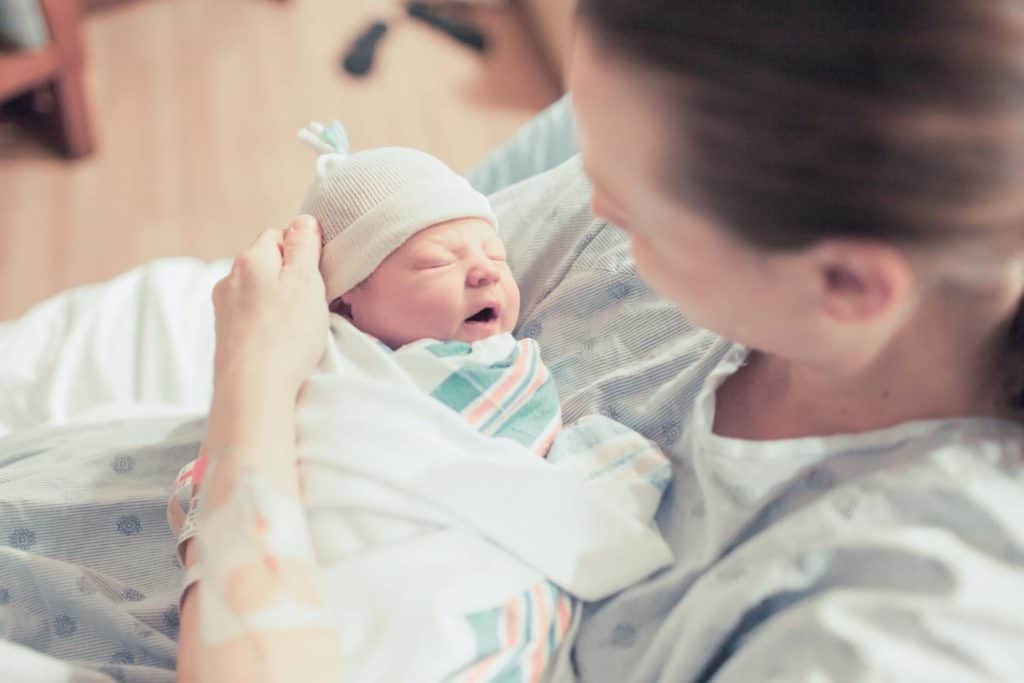 CastleWare's fleece sleeper bag is made from GOTS-certified cotton fleece that has not been treated with flame-resistant chemicals. (This is different from polyester fleece!) The cotton fleece material is dense and at the same time lightweight, soft, and cuddly; kids find this material particularly comforting as it keeps them snug while at the same time allowing the body to easily breathe.
The zipper opens up from the bottom of the sleeper to make nighttime diaper changes easier, and the soft, fuzzy part of the fabric is on the inside of the garment which helps keep your baby extra warm.
This sleep sack has a TOG rating of 2.0 and is ideal for temperatures 61-68° F.
This is the warmest sleeper bag from the Castlewear range, with two layers of organic fabric to keep your little one extra warm when the temperature drops. The outer bag is made with plush velour, lined with rib knit fabric. Just like the fleece and rib-knit sleeper bags, this one also comes with or without sleeves. If you live in a colder climate, this is the ideal sleeper bag to keep your baby warm and cuddly during the fall and winter season!
3 | Aden + Anais Classic Muslin Sleeping Bags
What makes the Aden + Anais Classic Muslin Sleeping Bag so popular is that it is made with the softest muslin, which is a breathable fabric that helps to regulate baby's temperature while they sleep. It also zips up from the bottom, making diaper changes easier.
There are some negative online reviews about the quality, but I personally haven't had any issues with mine. It's best to wash this separately – or to at least avoid washing this with items that contain Velcro strips to avoid tearing the fabric. And as with all of baby's clothing and other items, use a gentle laundry detergent such as Molly's Suds. This product comes in three different versions for different climates, so you can choose from the lightweight Classic (75.2-80.6° F), the Multi-Layer (69.8-73.4° F), and the Cozy Plus (60.8-68° F).
Living in Los Angeles, we stick with the Classic version year-round, although we add extra pajama layers during wintertime. We use the Cozy when visiting family in the Mid-West in the colder seasons.
aden + anais sleeping bag
aden + anais sleeping bag
4 | HALO Sleepsacks
HALO sells a 100% organic cotton wearable blanket that is also another great option for when your baby is ready to sleep in a wearable blanket.
HALO's muslin sleepsack is available at a lower price point than the Aden + Anais wearable blankets. Although, some reviewers have commented on the softness of the fabric and the small arm-holes, this is still a great, cost-effective muslin sleepsuit option.
HALO is a great brand if you're on a budget. My only concern with this product is breathability – muslin is breathable but cotton isn't as breathable.
5 | Merino Kids Baby Sleep Bags
Made from soft, ethically sourced merino wool sourced from New Zealand and Australian farms, and manufactured in India, the Merino Kids Baby Sleep Bag is a terrific choice!
Because wool is a breathable fabric that naturally regulates baby's temperature – even when room temperatures fluctuate overnight – this product can be used year-round. Since wool is naturally flame retardant, this product doesn't contain any added fireproofing chemicals, and the outside shell is made from 100% GOTS-certified cotton.
Although a bit expensive when compared to the muslin sleeping bags, the Merino Kids Baby Sleep Bag is a great option because it fits baby from age 2 months up until 2 years. Overall, it's a major winner in my book!
6 | Woolino Baby Sleeping Bag
Made from soft, hypoallergenic Australian merino wool that's naturally flame retardant, the Woolino Baby Sleeping Bag is similar to the Merino Kids Baby Sleep Bag. Coming in at a slightly lower price point than the Merino, this is a great option. It's also machine washable, so that's a big plus. The only downside is that this is manufactured in China – but the organic cotton shell is made from GOTS-certified cotton.
Save 10% on your order at Woolino with my exclusive discount code GENTLENURSERY10.
Woolino Baby Sleeping Sack
Woolino Baby Sleeping Sack
And that covers the best baby sleep sacks! I hope you have found this helpful and that you are all set with your baby's sleep needs. Get some rest too, mama!