When choosing products for your baby's bathtime, it's important to stick with organic and non-toxic options. Explore this guide to the best non-toxic bathing products for your little one, to find everything from baby bathtubs and shampoos to towels and bath rinsers.
Because our babies' little bodies and system are not fully developed and can be extra sensitive, it's important to select healthy, non-toxic products for bathing your baby, to limit exposure to harmful chemicals. Sadly, mainstream personal care products often are the biggest offenders when it comes to including harsh and harmful chemicals in their products – including baby and children's products.
No longer can we feel safe using mainstream brands like Johnson & Johnson or Aveeno Baby. Johnson's Baby Shampoo, for example, contains artificial food dyes, PEG-80 Sorbitan Laurate that can cause allergies or irritation, and highly irritating fragrances that receive a "High Hazard" rating from EWG's Skin Deep Cosmetics Database.
So it's important to take a gentle and minimalistic approach to your baby's bathtime.
1. Choose an organic baby shampoo and body wash
Your baby's shampoo should be clean and gentle, and free from synthetic fragrance, phthalates, parabens, and harsh preservatives.
Choosing a natural and non-toxic baby shampoo and body wash for your little one is an absolute must, and the good news is that most of these products are relatively affordable. Thanks to the EWG Skin Deep database, we have great data to help us make healthy choices when it comes to baby shampoos and body washes. And with a newborn, you may not even need to use soap/shampoo at first – you can simply rinse them in the bath.
Earth Mama Organics Unscented Baby Shampoo & Body Wash: This is the soap we have been using since the very beginning with our son. It is so pure and gentle that it's suitable for babies with very sensitive skin – and even for baby's very first bath in the hospital. I love this company and am so thankful for this product! It is a gentle castile-based soap made with organic calendula, and contains no fragrances, Triclosan, phthalates, parabens, petroleum products, dyes, or sulfates. It is such a natural formulation that it is also not tear-free, which means that you'll need to be careful when using the product near baby's eyes. Certified organic by Oregon Tilth, the Non-Scents shampoo is also vegan and gluten-free. They do offer a lavender body wash as well as an orange-scented wash, but I believe in going conservative on this and sticking with the unscented version. EWG Skin Deep Rating: 1 with no risks identified.
For more recommendations, check out our entire list of the best shampoo and body wash brands for babies.
2. Your baby doesn't need lotion
In all honesty, I can't recommend that you purchase baby lotion because babies simply don't need any. If you feel that your little one's skin is on the dry side, or could use a moisture boost, please only occasionally use a natural option such as this one.
Also, please note that all newborns go through a period where their skin starts flaking off; this is completely normal, is not a sign of dryness, and does not need to be moisturized.
If your baby has eczema and you are looking for a cream, check out this list of the best baby eczema creams.
3. Choose a safe, PVC-free baby bathtub
There are many great, non-toxic bathtubs available for bathing your baby, so the choice really comes down to space and personal preference. My personal favorite is: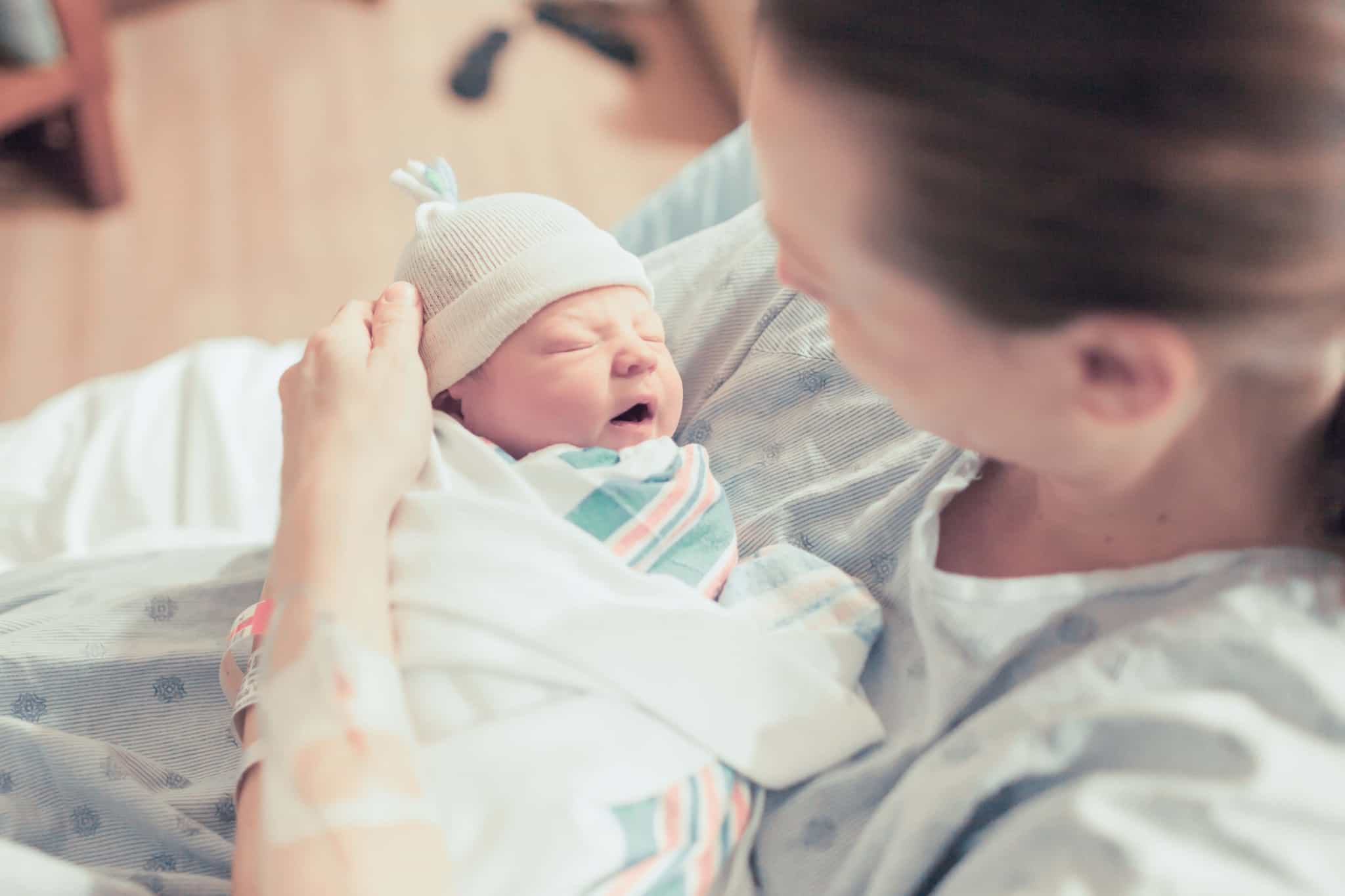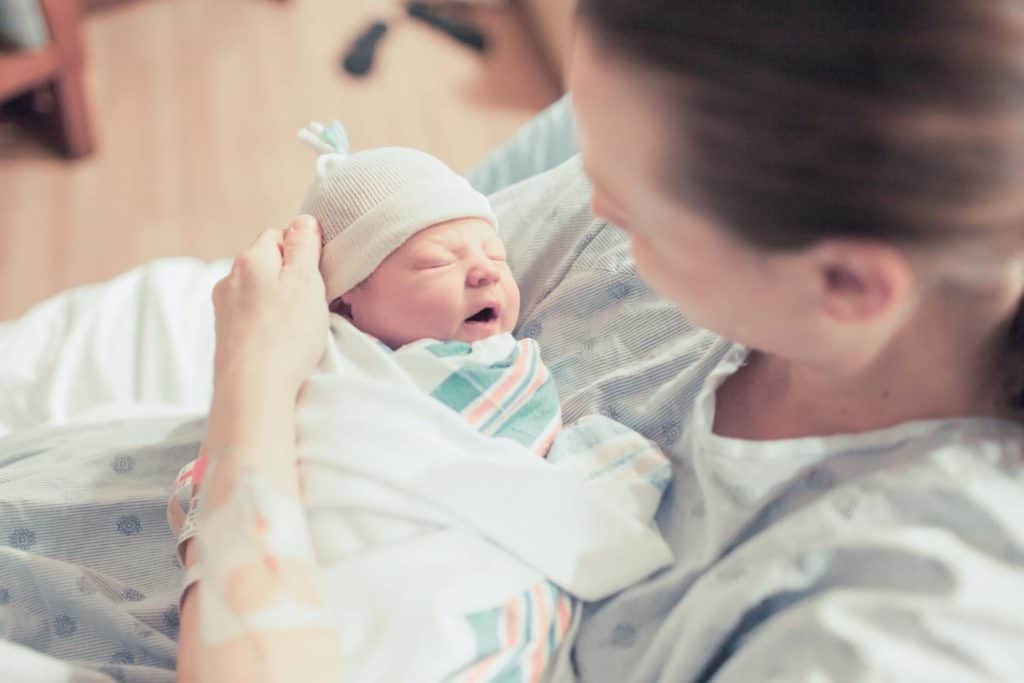 Primo EuroBath: This is the bathtub that I have used since my son's very first bath, and I absolutely love it. It is made in the USA, and is free of BPA, lead, and phthalates. The tub can be used from ages 0-24 months, and has 2 bathing positions designed to keep baby from slipping into the bath water. For newborns and younger babies, I recommend laying down a towel beneath the baby to further prevent slipping and ensure their comfort. You'll probably have the most success using this tub in an actual regular bathtub, although it could be used on the bathroom floor (but draining the tub would be difficult).
For more bathtub recommendations, check out our guide to the best baby bathtubs.
Related: How to Give Your Baby a Gentle Detox Bath
4. Use organic towels and washcloths
Burt's Bees Baby Towels & Washcloths: Burt's Bees makes wonderful, organic towels for newborns that are GOTS-certified.
Brooklyn Bamboo Organic Baby Hooded Towel: Brooklyn Bamboo's towels are so thick and soft – we just love them! Unfortunately, they're made in China, but we still did use and like them.
Bamboo Baby Washcloths: Certified by Oeko-Tex, Bamboo Baby's washcloths are organic, dye-free, and made from bamboo. Soft and plush, these washcloths are top-notch. Again, my only gripe is that they are manufactured in China.
Related: The Best Non-Toxic Bath Toys
5. Don't forget the extra, miscellaneous baby bath products
Ready for Bathtime?
I hope this guide to the best non-toxic baby bath products helped get you off to a great start! It's so important to use clean baby products, and bathtime is no exception. Enjoy bathtime and all the great memories.