Table of Contents

[Hide]

[Show]
Babies go through several diapers a day, so it's helpful to have a convenient place to dispose of them. If you'd like to keep it simple, you can just use a stainless steel trash bin but that won't do much in terms of odor control. For this reason, many parents opt to add a diaper pail to the nursery. Diaper pails are designed to help keep odors contained, whereas a regular trash can would allow odors to escape anytime the lid opens.
Related: The Best Disposable Diapers
What to Look for In a Diaper Pail
The best diaper pails keep smells in, are easy to use, and don't require any special bags.
The best diaper pails keep odors in. A diaper pail needs to keep odors contained. Once your baby starts eating solid foods, and their stools become more formed, you may want to flush the poop before discarding the diaper. However, even if you flush the poop first, you'll still want a reliable diaper pail that controls odors without the use of air fresheners or fragrances. Another tip would be to keep the diaper pail in a bathroom (that has a window), rather than in the nursery.
The best diaper pails are easy to use. Chances are that you'll be holding your baby when tossing a diaper. For this reason, being easy to use is an important factor in choosing a diaper pail. Who wants to struggle to open a diaper pail one-handed?
The best diaper pails can be used with any trash bags. I'm not a fan of diaper pails that can only be used with proprietary bags. Not only is this expensive, but most diaper pail bags are scented. When my oldest son was born, I used the Munchkin diaper pail and loved it… until they discontinued their unscented bags. You can now only use their diaper pail with lavender-scented bags; fragrance of any sort is a potential source of phthalates and other toxic chemicals so this is not a safe or healthy option to me. I feel very strongly about being able to use regular trash bags in my diaper pail. (Using regular trash bags also means one less item to keep stocked in my home.)
One more thing to consider is how the diaper pail looks in your home. While this may not be the most important factor, this can certainly play a role in choosing the best diaper pail for you.
There are several diaper pails on the market, but there aren't many that meet these requirements.
The Best Diaper Pails That Keep Odors In
Ubbi Steel Odor Locking Diaper PailBuy Now
We have the Ubbi and love it. I know it's expensive, but it is the only diaper pail that meets all of my must-have diaper pail requirements.
Thanks to its powder-coated steel and rubber seals, the Ubbi is airtight and locks odors in. It also has a sliding lid that minimizes the amount of air exposure while you drop a new diaper in the pail, which is nice because it really does help. You will still want to hold your breath while changing out the bags. We air out our diaper pail near an open window whenever possible, too.
And it comes with a childproof lock to keep those dirty diapers where they belong. You'll pay more upfront for this diaper pail, but since it doesn't require special bags like the other diaper pails do (though Ubbi sells them), you may end up saving money in the long run if you opt to use kitchen trash bags.
The Ubbi has a pretty design and comes in several color options. We are really happy with our Ubbi and feel it is worth the splurge. (Use the Ubbi with cloth diapers by adding this cloth liner.)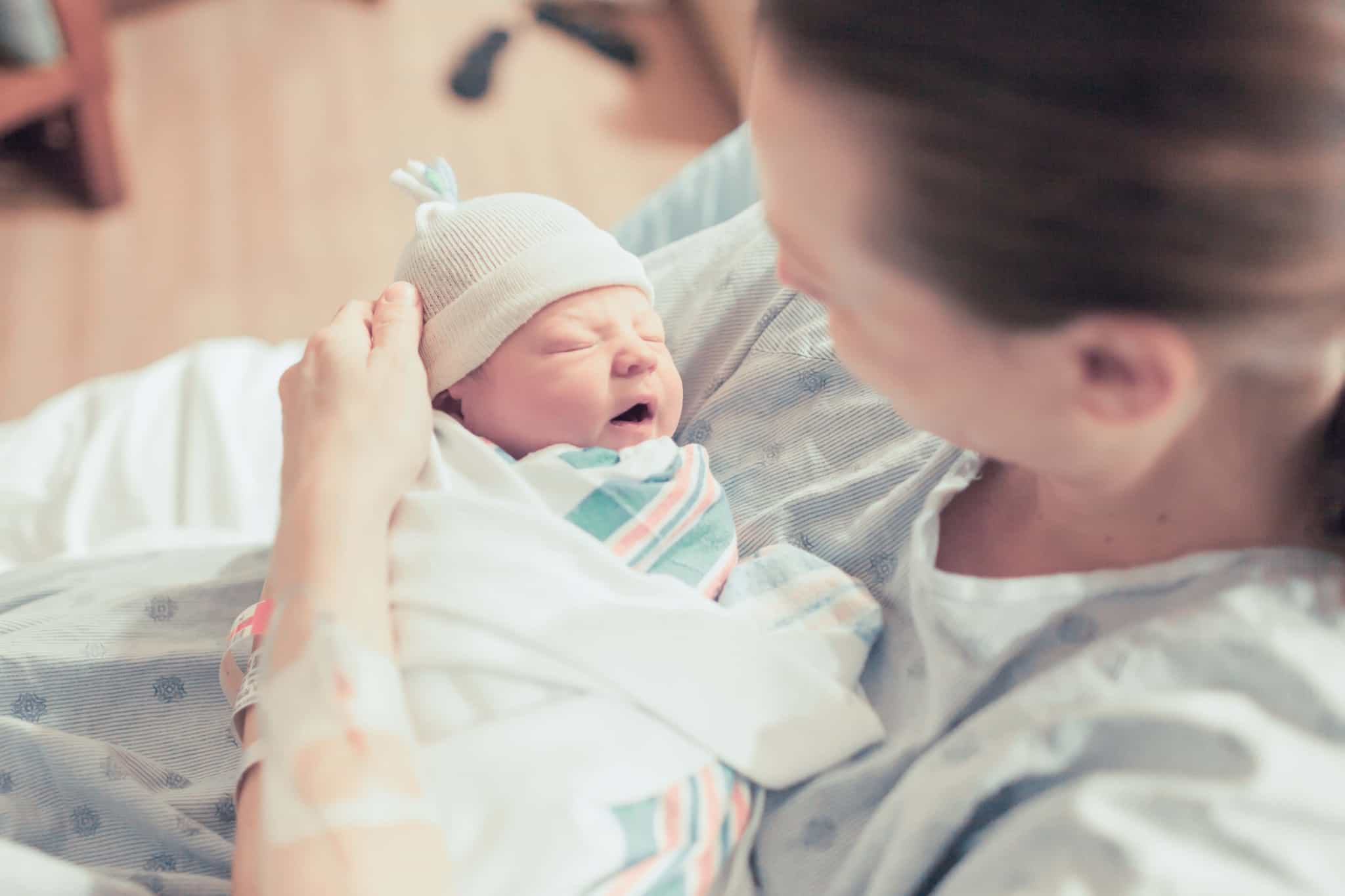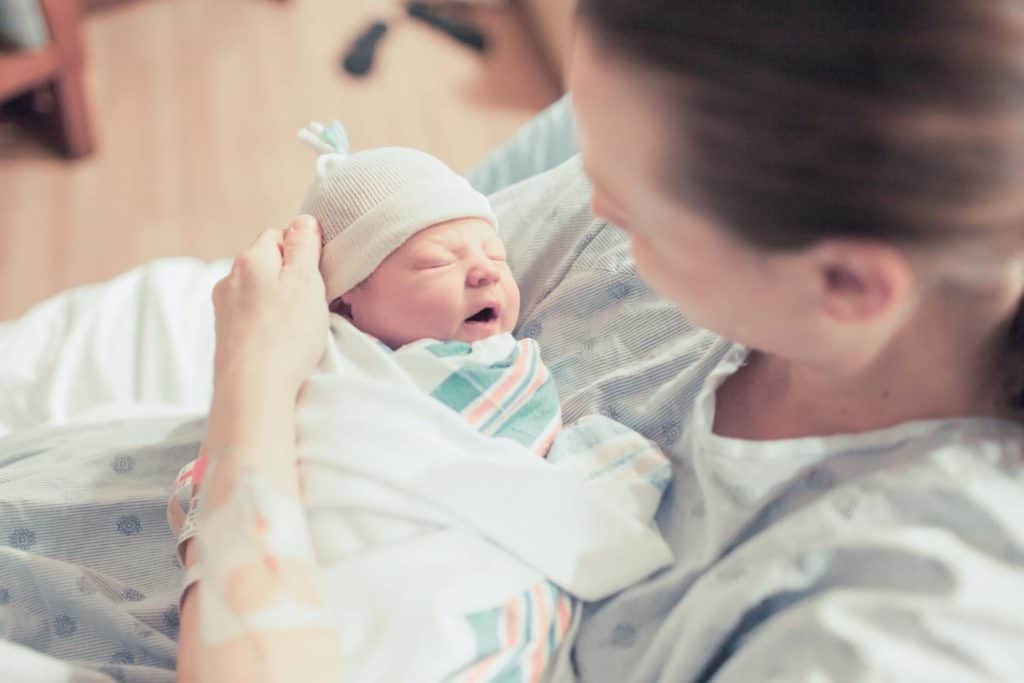 Related: The Beginner's Guide to Cloth Diapers
Baby Trend Diaper Champ DeluxeBuy Now
A great, simple diaper pail that wins for its ease of use. The Baby Trend Diaper Pail gets can be used with regular kitchen trash bags instead of having to purchase expensive refills. It does a decent job of managing odors, but you will be hit with a whiff every time you deposit a diaper.
I recommend storing this in a bathroom (not in the nursery), and suggest keeping some baking soda in there as well. Alternatively, you could get some of these natural bamboo charcoal diaper pail deodorizers. They are somewhat helpful!
Dekor Diaper Plus Diaper Disposal SystemBuy Now
The Dekor Diaper Plus diaper pail is another good option to consider. It has a convenient foot pedal that makes it totally hands-free. And once you open the lid, there is a little trapdoor for depositing dirty diapers, which mostly helps keep odors in.
While the company sells its own bags for this diaper pail, you can use your own trash bags. The Plus version holds a lot of diapers, but there is also a classic, more compact version available.
The Dekor can be used with cloth diapers by adding their cloth diaper liner.
How to Clean Your Diaper Pail
While these diaper pails do a pretty good job of keeping odors in, it's important to keep your diaper pail clean. Because diaper pails remain closed for so long they can become a breeding ground for bacteria and mold.
Here are a few tips for keeping your diaper pail clean, free from odors, and in good condition:
Air out your diaper pail whenever possible. We try to air out our Ubbi whenever possible. We keep it in the bathroom next to a window, rather than in the nursery.
Dispose of poop in the toilet. If your baby is eating solid foods, you should be able to dispose of their poop before throwing out the diaper. This will make a huge difference!
Wash and wipe down your diaper pail. We like to clean ours with Better Life All-Purpose Cleaner. Every couple of months we will leave the diaper pail outside in the sun to help air it out.
Deodorize the pail. We occasionally add essential oils to a cotton ball and leave it in the pail to improve the odor.
That's a wrap on the best diaper pails. Which one did you choose? Let me know below!
---