What do labor contractions feel like? Do they hurt? How long do they last and how painful are they really?
These questions fill the minds of countless pregnant women every day. Understandably, the thought of labor, the pain, the process, and the uncertainty can be scary for a lot of first-time moms.
Mix that with the excitement of meeting your little one soon and you have a whole bundle of
different emotions and feelings.
I mean, with everyone having different pain tolerances and experiences, what can you actually expect labor contractions to feel like?
Well, instead of one person trying to explain everything, why not get multiple perspectives from
multiple women?
Grab your tea, notepad, and cuddle up on the couch, and prepare to fill your head with all the knowledge of labor and delivery to be super-duper prepared for that big day!
What Labor Contractions Feel Like, According to 16 Moms
Labor Contractions Feel Like Period Cramps
Contractions feel like the worst period cramps you can imagine. -Stefanie

It feels like your stomach is squeezing and twisting in all different directions. Can you say period cramp times 100? They hurt for sure. You'd get that few minutes of rest and it makes you think, well maybe I can do this, but then they just get stronger and stronger. -Charlotte
Yes, They're Painful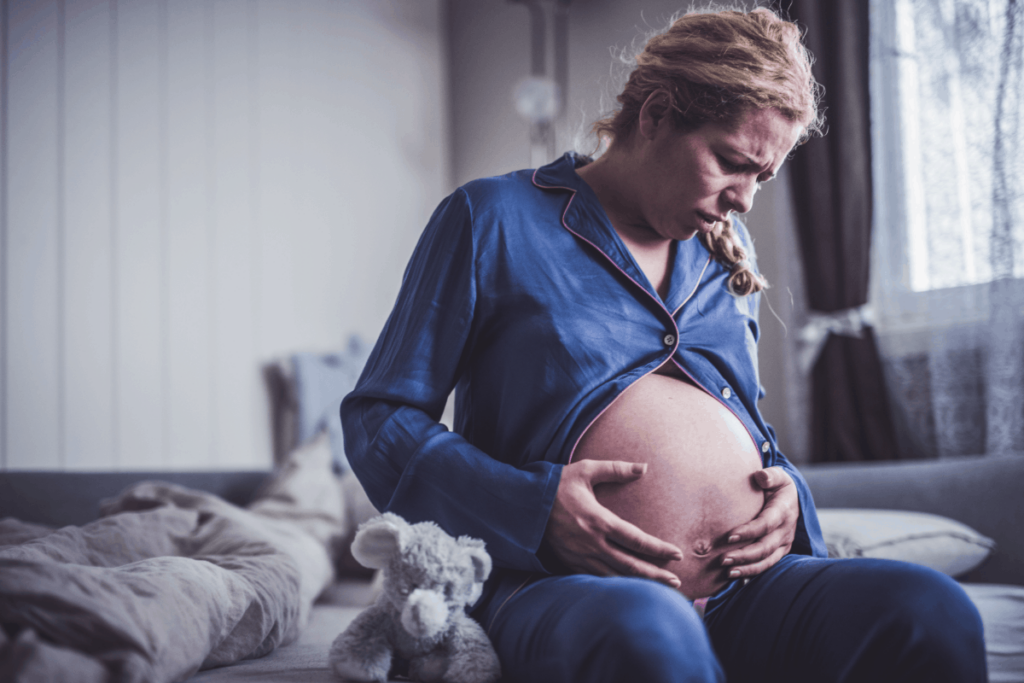 Contractions feel like the strongest stomach pains you've ever felt. When you first get them, you wonder if your stomach is just super upset, you're bent over and have no idea what is happening, and then it goes away and you feel normal and then it comes back. And they come in waves I would feel my back tense first and then the worst stomach pain and then it would lessen and then suddenly, I'd feel great for a little bit and it would happen all over again. -Mackenzie
But, There's Also Back Labor…
Contractions are like kidney stone pain. I had back labor as well and to be honest it's dull intense pain in your lower back. Contractions feel like your body freezing up contracting all your stomach muscles with a cramp-like feeling. I have a high pain tolerance, so it wasn't "horrible" for me. –Autumn
I only had contractions in the back and none in the front. It felt like bad lower back pain that just comes and goes the whole time. I had a natural birth without medication and would do it all over again! –Linda
I had back labor and it felt like a sharp stabbing pain in my back. It came and went with the contractions, but I barely had time to rest until I was overwhelmed with the pain. I couldn't even feel the contractions in front because the pain in the back was so bad.

–Cherry
The Pain of Being Induced
I was induced, and I didn't get my epidural until 9cm. I was trying so hard to deliver naturally, but the pain was unbearable for me. The back pain was like being on your feet too long, it's constant but bearable. My stomach pain felt like a really sharp pain. Noting again that it was an induction; I was not dilated or effaced at all when I went in. The extreme pains were likely due to the medicine throwing my body into a tailspin. -Camille
At their peak, each one felt like a nauseatingly strong clenching of my entire body. Almost like someone was squeezing me in their hand like clay. Each one absolutely took my breath away and ended in an uncontrollable all-over shudder. (Disclaimer: I was induced, and I hear the Pitocin they give you makes contractions worse (so maybe mine were "worse") I should add that after the epidural, they felt like…nothing at all. I'm thankful for the epidural! -Tasha
Or Going Completely Natural!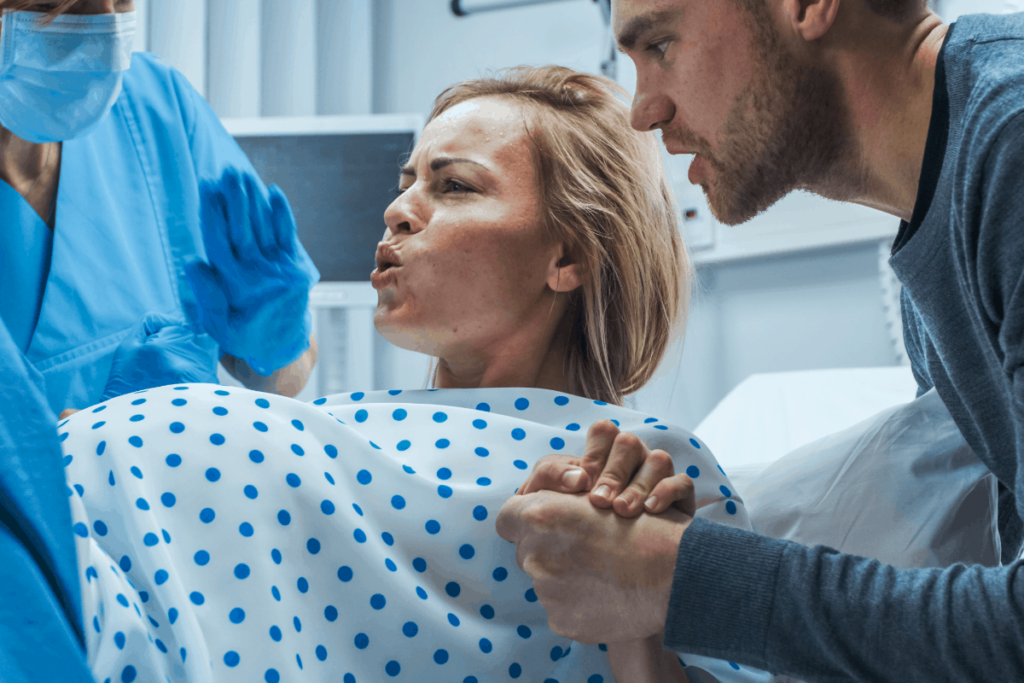 I labored and delivered my first unmedicated. For me, contractions felt like a very intense, downward wave/squeeze on my stomach. There were a few that were extremely intense, but they weren't painful unless I began to tense up, and breathing with low moans helped keep my body relaxed. -Alyssa
I had my daughter naturally – but not by choice. They waited too long, and I couldn't get an epidural. It was horrible pain that I didn't think I could bear, but then I would get a break in between contractions. The body is miraculous in how it works and allows for that break to recover. The good news is – as soon as you see and hold that sweet baby, you forget the pain. Another advantage to having a normal birth – 2 hours later I was eating a cheeseburger and went home less than 24 hours later. –Jamie
Like when you have a very sore tummy and need to run to the loo! I gave birth naturally with hypnobirthing though and wasn't painful! -Monica
I always asked myself "What do labor contractions feel like?" and tried imagining the worst pain possible. But when it came down to the actual contractions, they started off easier than I thought! I could still talk through them at the beginning, and that break in between is glorious!


Only that last hour before the pushing phase did they become "unbearable". I knew they would only last an hour, so I pushed through, focusing on breathing and letting my body open up to have baby come.

Then came the pushing phase, which honestly was my favorite stage! Even though it took 3 hours, I could do something about the pain and push when I needed to.

I'm looking forward to giving birth again. That experience holding baby is so worth all the pain! -Celina
They Feel Great! With An Epidural…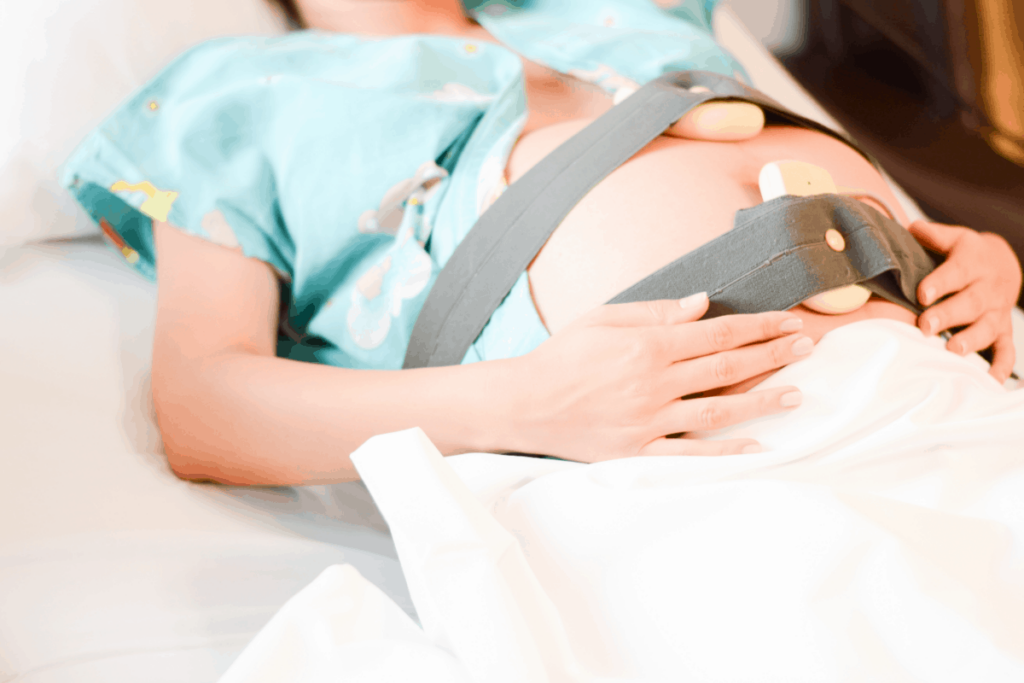 They feel great…once you have an epidural. Before that it feels like a freight train wrecking in your abdomen every few minutes. -Michelle

I thought I could handle the pain of childbirth, but when the time came, I was like "nope, not for me" and opted for the epidural. I was terrified of the needle, but the pain was greater. Best decision I've ever made! -Janet
So, What Can I Expect?
Honestly, I wish I could just wave a magic wand and tell you how your experience with labor contractions will be like.
Every woman is different, and so is every birth story. Therefore, it's hard to say exactly what they will be like.
However, knowledge is power, right? And being mentally, physically, and emotionally prepared for what's to come is the best thing you can do.
Now hold on, I am not telling you to go read a whole bunch of horror birth stories, you know, the ones where everything seems to go wrong, and mom and baby almost die.
But surround yourself with positive birth stories and experiences! Gather insight and investigate ways to manage labor contractions.
Can I Make Labor Contractions Hurt Less?
While the only surefire way to make labor contractions disappear is through an epidural or giving birth to baby, there are some simple ways to make labor contractions easier and less painful.
changing positions
focusing on breathing and counting
applying heat
a warm bath
massage
calm and comfortable environment
drinking water and eating snacks
believing in yourself
bible verses or mantras
playing calming music
While these may not work for all women, informing yourself about these methods and trying them out may make a huge difference in your labor experience!
So, how are you feeling? Overwhelmed, excited, relieved, even more worried?
Take the Guesswork Out of Labor With My Natural Birth Toolkit
Are you worried you might forget all of your labor prep and info… during labor?! Grab The Natural Labor Playbook, your ultimate labor cheat sheet for natural-minded mamas for only $7!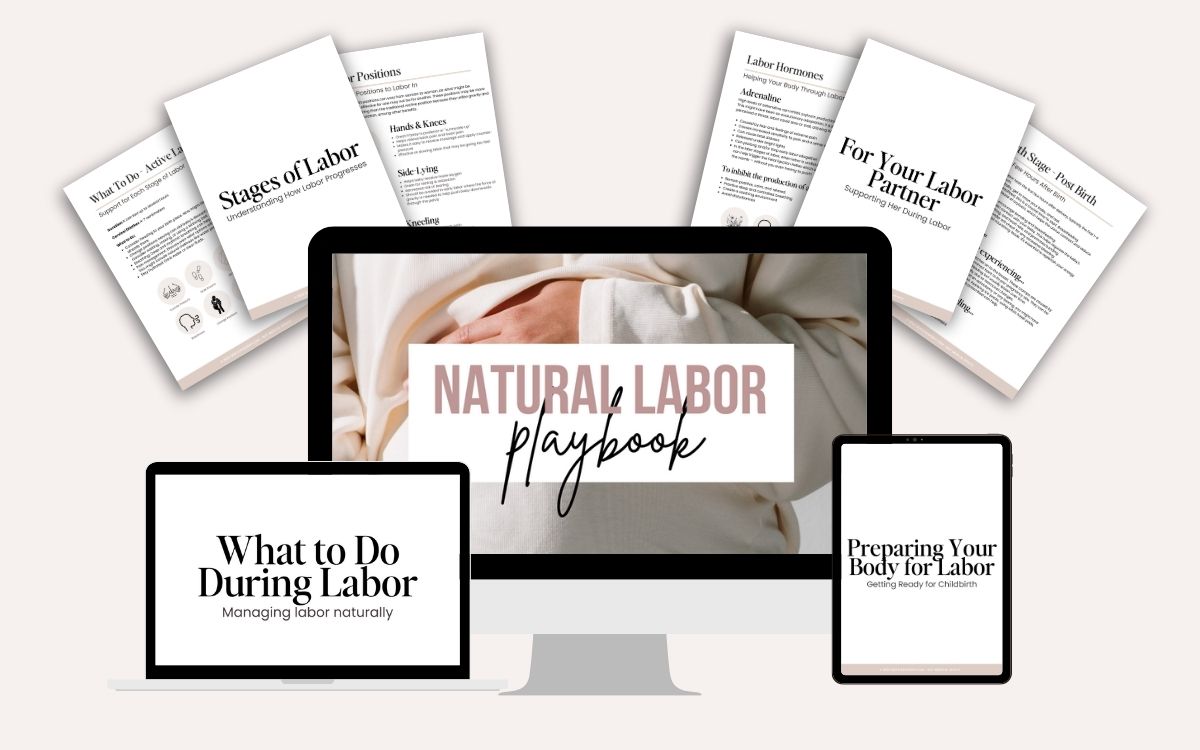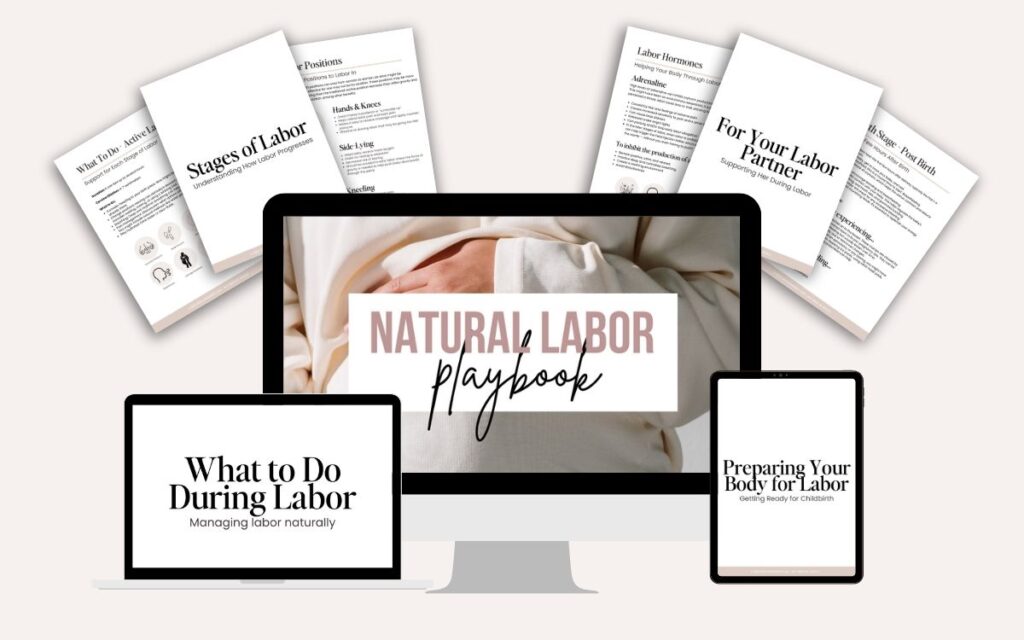 Learn More