Pregnancy is a roller coaster of emotions from start to finish. You spend most of the time counting down the days to each pregnancy milestone, eagerly watching the weeks tick by as you creep closer to your due date.
Then, it seems like time stops.
The last few weeks of pregnancy just crawl by. And if you are anything like me, and can't sleep at all and are ready for your baby to be here… you're probably a little annoyed when well-meaning strangers ask when your due date is.
It can be frustrating when you're ready to be done being pregnant and want to just hold your sweet baby in your arms, but you aren't dilated at all and it doesn't seem like labor's going to start on its own. And even more frustrating when your doctor or midwife starts talking about inducing you.
My OBGYN respected my wishes to do everything I could do to avoid a medical induction but said I had until 41 weeks to get labor started on my own. I took that as a challenge and looked for every way to induce labor naturally.
This article has been reviewed for accuracy by Lisa Hardy, CNM.
Remember That Your Due Date Isn't a Hard Deadline
Even though we know that the due date is pretty much a guess, and it isn't when our baby is guaranteed to arrive, there's something to be said for the psychological buildup to that date.
When your due date comes and goes and you're still not dilated more than a fingertip and your cervix isn't soft at all, it's enough to make you leave your 40-week appointment in frustrated tears (I may be speaking from experience here).
But Wait Until You're Full Term Before Trying to Induce
ACOG, the American College of Obstetricians and Gynecologists, has recently redefined what it means to be full term. The current guidelines state:
Early term: your baby is born between 37 to 38 weeks 6 days,
Full term: your baby is born between 39 weeks and 40 weeks 6 days, and
Late term: your baby is born between 41 weeks and 41 weeks 6 days 1
Babies born earlier than 39 weeks can go on to have more health problems later in life. And even up until the last week of pregnancy, your baby's brain, lungs, liver, and other organs are still developing. 2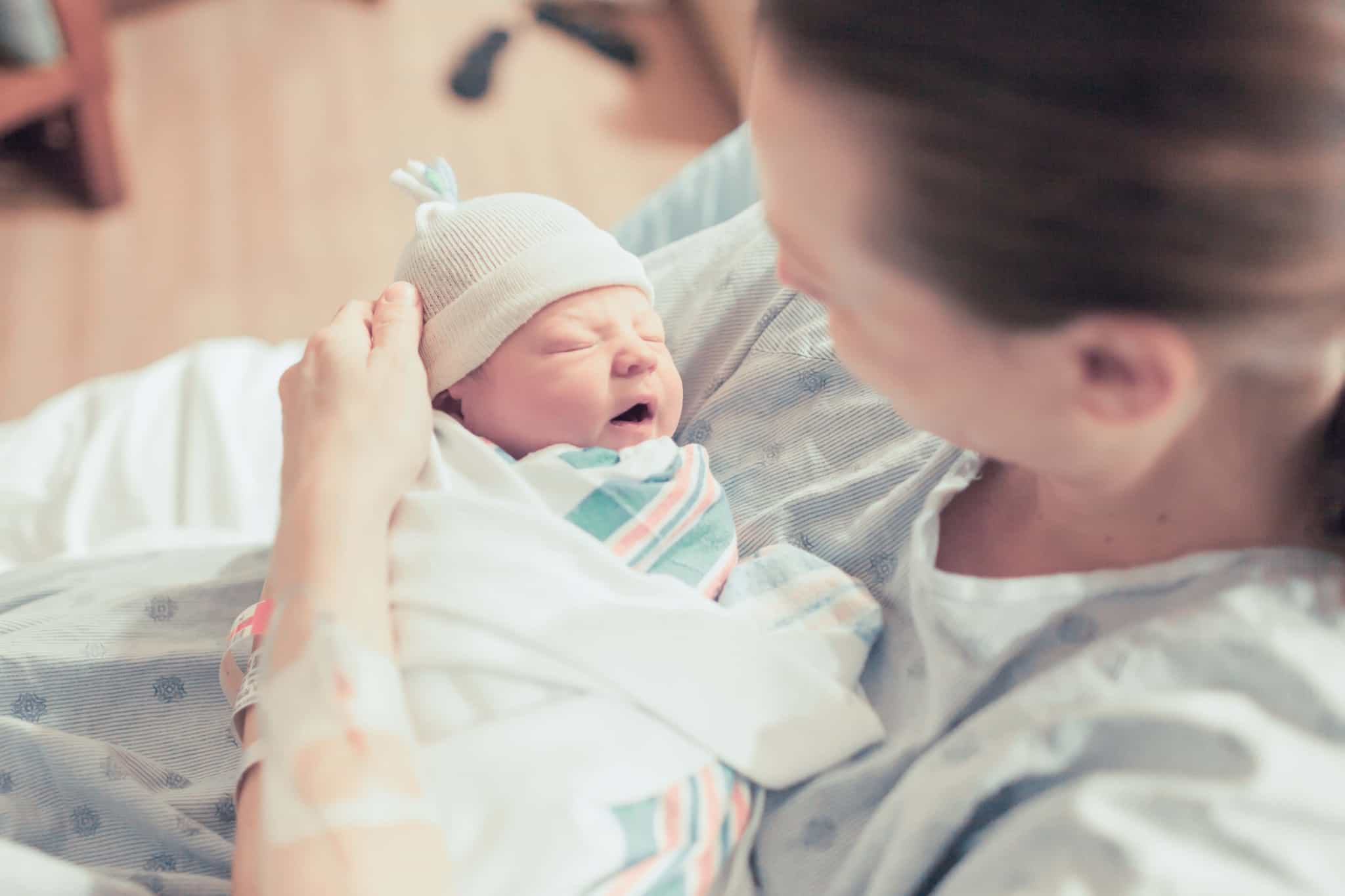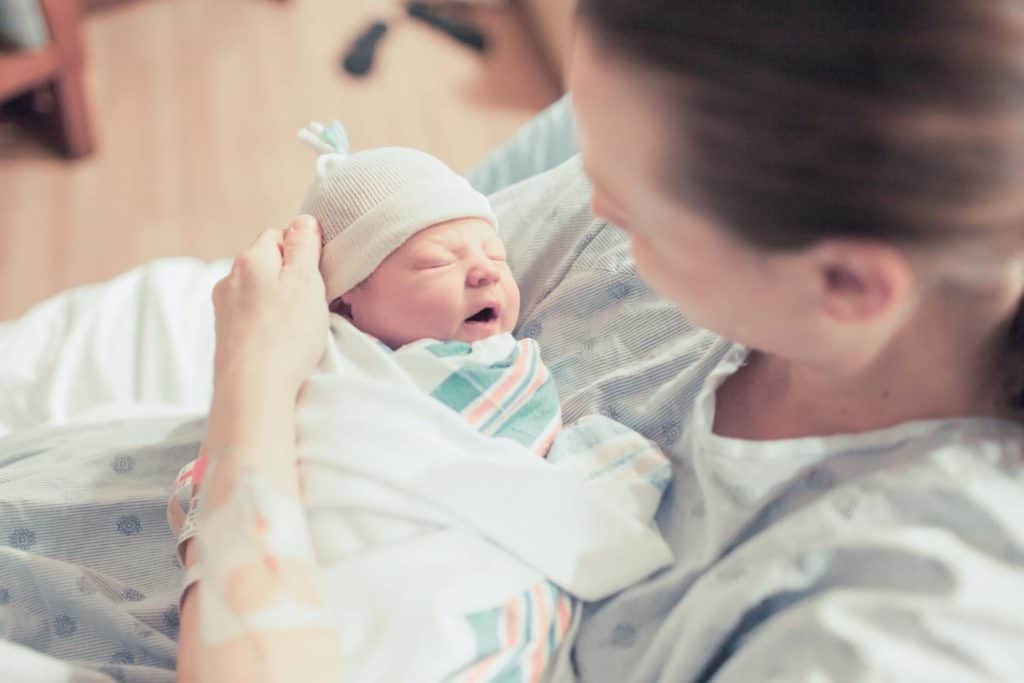 There are important developmental reasons to wait until you are full-term to induce or schedule labor. Scheduling your birth for non-medical reasons or inducing naturally before your baby is full-term can have repercussions. Be sure to get your doctor or midwife's blessing before considering inducing labor.
Check With Your Provider First
There are probably as many stories about what put someone in to labor as there are women who have given birth. With so many different methods to consider and no real research to back them up, many of them are simply old wives' tales. Regardless, if your baby is ready to be born, some of these methods below might possibly help get labor started. And at the very least, they'll keep you busy while you wait for labor to start 🙂
What works for one person may not work for you or may not be safe for your pregnancy. If you've reached full term, get the go-ahead from your healthcare provider and consider trying some of the following methods to induce labor naturally.
Choosing a method of induction is best done under the care of your doctor or midwife because there are many factors that may be considered, including pregnancy complications, history of rapid births (or your mother having them), your distance from the hospital, placental issues, and more.
How to Induce Labor Naturally: 18 Methods
Here are 18 methods that may help you start labor naturally. Please note that while castor oil is commonly recommended for inducing labor, I intentionally left this off the list because it is generally not recommended by doctors or midwives. Castor oil is a laxative and it can have negative side effects, including diarrhea and nausea.
1) Light walking or exercise
Walking as a way to induce labor is mostly anecdotal. But it's one of those things that's frequently recommended since it's so easy to do. So walk a little bit. But don't wear yourself out before labor starts.
Keeping active with moderate exercise can help baby settle into position and open up your pelvis for labor. Trying finding a mall or similar climate-controlled area, put on some headphones, and get moving.
Even better if you can climb some stairs, although be sure you don't push yourself too hard and end up exhausted before labor has even started.
2) Do some squats
If walking doesn't quite do the job, and you're in good shape, you can try doing some squats. Spend a few minutes doing squats and holding the squat position (if comfortable) to engage your pelvis and hopefully get labor going.
If you're not quite up for that, you can take a gentler approach by doing supported squats and working your way up to a deeper squat. This can help you avoid knee injuries, muscle tears, and other injuries – especially since your tendons and ligaments are loosened by pregnancy hormones.
Here's a helpful video that demonstrates how to do supported squats.
3) Grab your partner and…
While sex may be the absolute last thing you feel like doing when you're huge and pregnant, studies have shown that semen contains prostaglandins, which can help kickstart labor by softening the cervix.3 There is evidence that both the female orgasm (which produces oxytocin) as well as the sperm in the ejaculate can help to soften the cervix, so try and make sure you and your partner both have a good time.
It isn't a guaranteed method for starting labor, but sex may help ripen the cervix so it's worth a try as long as you're low risk and don't have any signs of ruptured membranes.
In the late stages of your pregnancy it can be uncomfortable to lie on your back, so try other positions such as on all fours or lying on your side. My doctor also recommended laying down for 20 minutes after sex to allow the sperm to reach its destination and help soften the cervix.
---
4) Take evening primrose oil
Fans of this method swear that evening primrose oil helps to ripen the cervix and speed up thinning and dilation. You can begin taking it in the third trimester, either orally or vaginally, though inserting it vaginally is usually recommended. Although there is a lot of anecdotal evidence from women who swear EPO helped them, and this method has a long history behind it, the research on it is lacking. 4
---
5) Drink red raspberry leaf tea
This herbal tea is often used to help tone the uterus and prepare for delivery. It's not recommended to drink it before the third trimester because of its possible effects. (And no, it's not the same as regular raspberry flavored tea.)
I have always started drinking one cup a day of this organic red raspberry leaf tea around the 30-week mark and gradually increasing as my due date approaches, but even if you haven't been drinking it throughout your pregnancy it can be used to induce labor too. You just need to drink more! Work your way up to 4-5 cups a day, but this is best done under the guidance of an herbalist.
Warning: I didn't mind the taste, but some people complain about it, so make sure taste it first before brewing up a big pot.
---
6) Try gentle nipple stimulation
Stimulating your nipples may cause uterine contractions, which may ultimately start labor. This approach is ACOG-endorsed for low-risk pregnancies. This means that you have no history of c-sections, rapid labor, placenta previa, or other complications.
Some women use a breast pump to stimulate their nipples, but you can also try manual stimulation. Either way, do it gently enough to simulate a baby nursing at your breast. A 2018 study found that gentle nipple stimulation done in 15-minute intervals for up to one hour per day was the most effective after three consecutive days.
---
7) Get induction acupuncture
I admit it, I was skeptical about acupuncture. Still, I was willing to give it a try. With my first pregnancy, induction acupuncture wasn't effective. But when I tried it during my second pregnancy, I swear that this was the method that put me into labor.
---
8) See a Webster chiropractor
Chiropractors who specialize in pregnancy using the Webster method can provide a labor-inducing adjustment. If you live in Los Angeles, this chiropractic office is pretty popular (though I haven't seen them myself).
---
9) Sit on a birthing ball
If you have a yoga or birthing ball at home, try doing figure 8s and rocking back and forth in a deep motion. This movement can help your baby get into position for birth, which may start labor. And if you don't have a birthing ball, I highly recommend getting one. They're useful for rocking or bouncing your baby to sleep. This particular yoga ball is PVC-free.
---
10) Get a massage
During pregnancy, you're supposed to avoid certain pressure points because they can trigger labor. Now's a good time to get a massage, preferably by someone who is familiar with acupressure and who can press on your acupressure points.
---
11) Eat spicy food
This one is mostly anecdotal evidence, but a lot of women swear that eating very spicy food can trigger your labor. I tried this with my second baby and I think it also helped put me into labor. And anyway, there's no harm in enjoying a spicy meal, even if it doesn't start labor for you.
---
12) Eat a whole pineapple
Hear me out on this one. Pineapple contains an enzyme called bromelain that is supposed to function as a prostaglandin in your body. Prostaglandins are what help soften the cervix, so proponents of this method encourage eating a whole fresh pineapple, core included. But, this may cause diarrhea.
---
13) Enjoy some dates
A 2011 study found that women who consumed six date fruits per day for four weeks leading up to their due date were more likely to go into spontaneous labor than women who did not consume dates – 96% vs. 79%. And the women who consumed dates regularly also had a higher cervical dilation than women in the control group. Consuming dates was found to reduce the likelihood of being induced, though this study suggests eating dates for four weeks. If you are already past your due date, it can't hurt to eat six date fruits per day until you go into labor, but you may not get the same benefits as the women in the study.5
My favorite kind of dates are Medjool dates, and I like to eat them with walnuts because this helps lower their glycemic impact. If you aren't a fan of eating dates directly, you can also chop them up and add them to a smoothie.
---
14) Cuddle
Pitocin is the synthetic form of oxytocin, which is the hormone that causes labor contractions. Oxytocin is also known as the "cuddle hormone" and can be produced by cuddling with your partner or even a pet.
---
15) Make a labor salad
There's a restaurant in Los Angeles that sells a "labor salad" that pregnant women have been flocking to for 25+ years. You can even take home extra bottles of the dressing, and I've known women to drink it straight. I tried this maternity salad when I was due with my first baby and while I had fun and got to sign their guest book – twice – it sadly didn't work for me.
Instead of heading to Los Angeles, you can try to make your own balsamic salad dressing using real balsamic. Try adding oregano and basil, too.
---
16) Try Rebozo wrapping your belly
Rebozo is Spanish for "shawl" and refers to a method of tying a large shawl around your belly during pregnancy. Rebozo wrapping can ease back pain during pregnancy and can also be beneficial during labor to manage the pain of contractions.
But there may be a benefit to Rebozo wrapping when you're trying to get labor started. By better positioning the baby in your pelvis, the baby's head rubs against your cervix and causes the production of prostaglandins. 6
It's important to do this with someone who is trained in Rebozo technique. Many doulas now offer Rebozo to their clients.
---
17) Ask your provider about membrane stripping
You'll need your healthcare provider's help for this one. Sometimes referred to as a sweep, this is when your doctor or midwife will use their fingers to separate the amniotic sac from the cervix. Many women will have this procedure offered as their due date approaches, and while some women end up with only a few hours of mild cramping, I know many women who had success with this method. If your body is ready and just needs a gentle nudge in the right direction, a sweep might be just the way to go.
---
18) Meditation may be useful
If these other methods aren't working yet, it may be smart to slow it down and focus on meditation. While it may seem like a corny suggestion to some, finding time to meditate and connect with your body and your baby may be the most helpful approach on this list if you're at all tense or nervous.
Try sitting in a dark room for 10 minutes with nothing but your own thoughts (or just close your eyes while sitting on your bed or couch). Inhale slowly, hold your breath, and exhale slowly. There's no right or wrong way to mediate; the idea is just to keep returning your mind to a calm and silent state even after it wanders (it will!).
Talk to your baby and let your sweet little one know that you're ready for their birth and you can't wait to hold them in your arms. Be intentional about feeling prepared for labor, birth, and for meeting your baby. Feel your confidence and excitement and focus on what you're looking forward to most. If you have a therapist, talk to them about any last-minute worries you have about birth and being a mom.
Why Would You Want to Avoid Medical Induction?
Inducing labor is the process of artificially stimulating the uterus to start contractions with the goal of achieving a vaginal birth. It can be done by administering oxytocin (Pitocin), prostaglandins (such as Cervidil), using a Foley balloon, or stripping the membranes.7
According to the World Health Organization (WHO), 25% of deliveries worldwide now involve labor induction. And their guideline on when to use medical induction is when "there is a clear medical indication for it and the expected benefits outweigh its potential harms." 8
Being medically induced can be necessary at times and I would never talk someone out of that if there was a medical reason to induce labor. One study even suggests that being medically induced at 39 weeks can reduce the chance of a C-section in healthy first-time moms. An earlier study states that induction with oxytocin increases the C-section rate.
Either way, the WHO cautions healthcare providers:
Wherever possible, induction of labor should be carried out in facilities where caesarian section can be performed. 8
Some medical reasons to induce include:
growth problems in baby
lack of amniotic fluid surrounding baby
gestational diabetes
high blood pressure
preeclampsia
uterine infection
placental separation from the uterus
Rh-blood disease
premature rupture of membranes
post-term pregnancy 7,9
And some of the risks of induction include a failed induction, low fetal heart rate, infection, uterine hyperstimulation and rupture, and fetal distress. 7,9
If your doctor brings up the topic of induction, the first question I want you to ask is, "Is there a medical reason to induce me now?" If not, then talk to your doctor about waiting to allow your body go to into labor spontaneously. Your doctor can do a non-stress test to make sure that the baby is not showing signs of distress and that you have enough amniotic fluid.
Evidence-Based Birth calls out these important statistics:
Researchers found that 50% of all women giving birth for the first time gave birth by 40 weeks and 5 days, while 75% gave birth by 41 weeks and 2 days.

Meanwhile, 50% of all women who had given birth at least once before gave birth by 40 weeks and 3 days, while 75% gave birth by 41 weeks.

Evidence-based birth 10
There are risks of going too far past your due date and inducing once you reach one week after your due date may lower the risks of your baby having complications. 11
I personally would not feel comfortable going much past 41 weeks myself.
My Own Experience Being Induced
While some women have gone on to have an ideal birth experience after being induced, the truth is that you simply don't know how your body will respond to it.
I would personally never volunteer to be medically induced unless absolutely necessary. And if I had to be induced again, I would insist on a Foley bulb, which simply uses a balloon to put pressure on the cervix and causes it to dilate. 12
When I was 40 weeks pregnant with my first baby, I wasn't showing any signs of progressing. And as soon as I hit 41 weeks, my OBGYN planned to induce me. I tried a few things to induce labor, but I was honestly so stressed and tense at the time that my cervix wasn't budging.
So I was admitted to the hospital and received two rounds of Cervidil. Soon after the second round, I quickly went into labor and my contractions were rapid and painful. Thankfully I never needed Pitocin because that's what usually creates the worst contractions.
In my experience, being induced led to such rapid contractions that my goal of having a peaceful, natural birth went completely out the window. I was in distress and my labor pains were incredibly painful and relentless. I even asked for an epidural, against my own wishes, but thankfully the anesthesiologist didn't show up in time and I ended up delivering without an epidural.
If you are trying to have a natural birth or avoid having an epidural, being medically induced probably won't be your first choice. But as always, we want to remain open-minded about birth and focus on our goal of having both mom and baby be safe during delivery.
Compared to my second birth almost three years later, my first experience delivering my baby was more like the scenes we see in the movies than my ideal, empowered birth experience. With my second baby, I used some natural induction techniques and they worked. I ate a whole pineapple, did induction acupuncture, and ate spicy Indian food two days before I was scheduled to be induced and went into labor that night. I had a more peaceful, all-natural birth and a smoother recovery.
---
I wish I had tried harder to induce labor naturally when I was pregnant with my first baby. I hope this list of ways to induce labor at home has been helpful!
Which of these natural induction methods are you thinking about trying? Let me know in the comments below!
Good luck, and happy labor vibes!