Planning on having a natural birth? One of the most important things you can do while you are pregnant is to create a natural birth plan.
I am just going to jump right out and say it… I really want you to create a birth plan.
I want you to go over the list of options and decisions you have to make – and decide on them. And then, to communicate these preferences to your OB/GYN or midwife with confidence.
Why? Because your birth plan is your voice. And because your birth experience affects both you and your baby.
I am sharing my personal birth plan (word for word!) in hopes that other moms-to-be can benefit from this natural birth plan template.
The Backstory of My Birth Plan
Here's a little background on my personal birth plan. This was for my second baby, so I sort of knew what to expect. After washing and folding the baby's clothes, registering for the hospital, packing my hospital bag, and getting my postpartum kit together, I knew it was time to run my birth plan by my doctor. At 37 weeks pregnant, I didn't want to wait too much longer just in case the baby decided to come early.
Truthfully, I was nervous to show my doctor the official birth plan that I had put together, but she gave me the go-ahead! She used to be a Labor & Delivery nurse before becoming an OB/GYN and I wanted to make sure that the plan was nurse-friendly.
I took some time to think carefully about what I wanted out of my birth experience this time, and I wanted to come across as informed and involved, not demanding or inflexible regarding childbirth. After all, I have tons of respect for both OB/GYNs (my mom is one!) and Labor & Delivery nurses, but I also prefer to go against the grain a bit in my desire to have a natural, unmedicated birth and provide a gentle birth experience for my baby.
While I may not be able to prevent the unexpected from happening, I am able to use my birth plan to communicate my choices and preferences to my delivery team. Please read on for my birth preferences and to download my birth plan template.
Related: The 9 Most Important Rules for Visiting a Newborn
What is a Birth Plan?
A birth plan is a document that lays out your choices and preferences for labor, delivery, and the care of your baby after birth.
Your baby's birth is a shared journey between you, your baby, the father, and your delivery team. And there is one primary end goal: to ensure the health and safety of mom and baby. Your birth may turn out just as you hope it'll be, or it may unfold a little differently than you had planned or expected. It may be nothing at all like you had planned.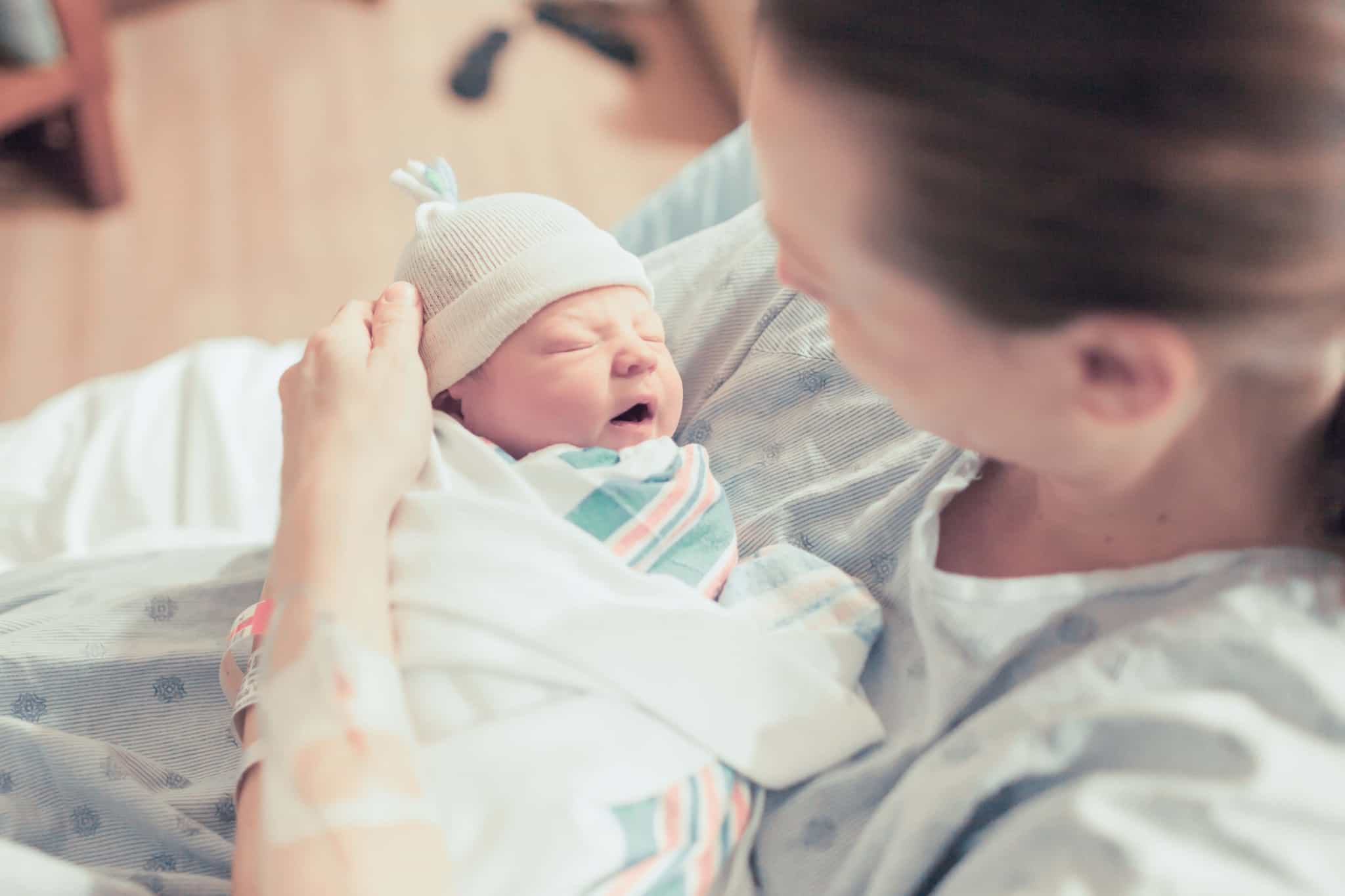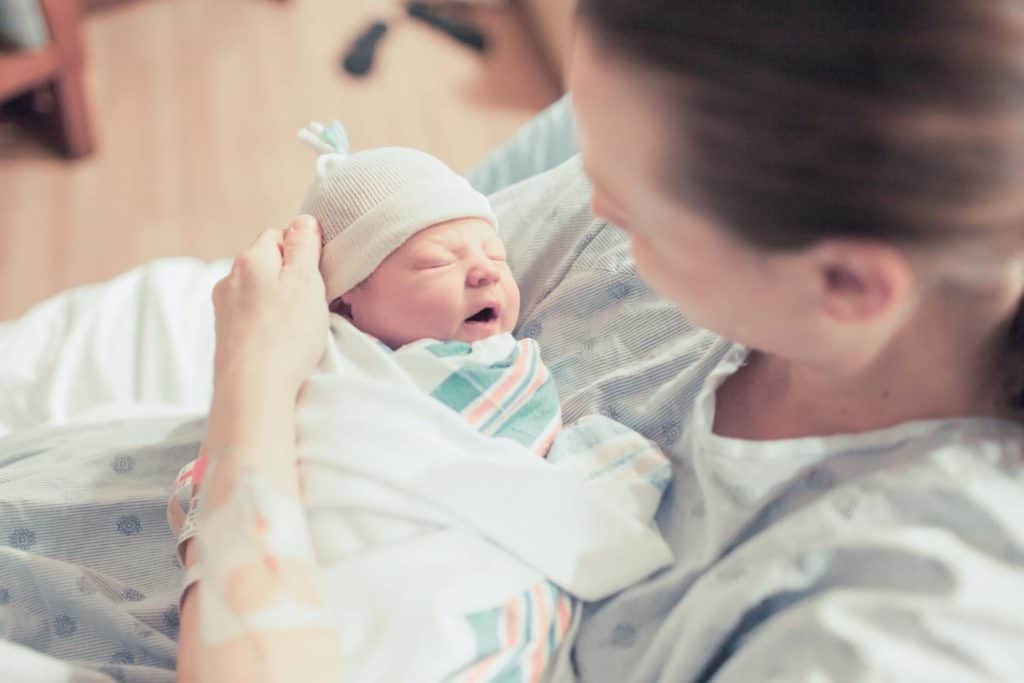 It's best to plan for the unexpected and remain flexible regarding how your birth story unfolds. But, you should still take the time to learn about your options during birth. You shouldn't be a passive participant in your baby's birth. There are a lot of options you can have a say in, and that's why I am strongly in favor of having a birth plan.
Your birth plan is your voice.
Putting together a birth plan means taking the time to learn about your options and to specify your preferences and requests. It means being an active participant in your baby's delivery. Yes, you should remain flexible. But being flexible doesn't mean being a pushover and accepting anything and everything that is offered to you. By making your birth plan, you're simply providing your doctor and nurses a breakdown of your preferences for birthing and for what happens after the baby is born.
It's a logical and logistical thing — during labor, you don't want to have to repeat your preferences to each nurse who will be assisting you. You also don't want to have to make important decisions on the fly if you don't have to. Having your choices down on paper makes it easier for everyone, including you.
Related: Hiring a Doula? Ask These 19 Important Interview Questions
Should You Even Create a Birth Plan?
Absolutely. 100%. Definitely.
I don't want you to wing it.
Making a birth plan doesn't mean you are trying to dictate how your birth will go, and it doesn't mean that you are trying to be a know-it-all. But – it's your pregnancy and your birth and your body. You get to decide if you want to take Pitocin. You get a say in whether you are hooked up to an IV or if you can stay mobile. You get a say.
That goes double if you're hoping for a natural, unmedicated childbirth. Like we said above, there's no use in trying to actually plan out how your birth will go; instead, you should write out your birth plan to empower yourself. To communicate your choices, preferences, and birth intentions. Not to control your birth experience, but to take the time to decide what is important to you and what choices you want to have a say in.
Why a Natural, Unmedicated Childbirth?
No one is any more or less of a mom if they birth without an epidural or if they have a c-section.
But, I am a strong believer that it is healthiest and safest to forgo medication and interventions if possible. That includes induction and pain medication — and I speak from experience because I was medically induced with my first pregnancy but opted out of pain medication.
It's not that childbirth isn't painful – of course it is. And truthfully, I'm not sure I have the highest pain tolerance. But I believe that natural birth is best for mom and baby, so that's my preference and intention for birth. When you avoid epidurals and interventions, you and your baby can have a much easier, speedier recovery. Not to mention, you'll be more alert and present during the delivery of your baby.
I've crafted my birth plan with natural, unmedicated birthing in mind. But if you don't know whether you'd like to go all-natural, you can simply download and modify the natural birth plan template I've provided below, and modify it according to your own preferences.
Related: 11 Powerful Birth Affirmations
Can You Have a Natural Birth in a Hospital?
Yes! Even though my pregnancies have been low-risk, I have chosen to deliver in a hospital instead of a birthing center or at home. While the risk of needing to be transferred to a hospital may be low for low-risk pregnancies, things still happen. They do. And in the event that an emergency does occur, and the baby or I would need to be transferred to the hospital, every second counts. I tend to err on the safe side and I take comfort in knowing that my hospital is equipped to handle any emergency, should one occur. I also feel confident that I am equipped with the knowledge to have a natural birth and make my own decisions, even in a hospital setting. And I'm going to share what I know with you.
Here are some of the key factors in helping you have a natural birth in a hospital setting:
You have to trust and feel comfortable with your healthcare provider. First and foremost, you must have an OB/GYN or midwife who supports your desire and intention to have a natural birth. If you don't trust your doctor, or feel like your wishes aren't being respected or that they're dismissive of your questions, you may want to consider switching to a different healthcare provider. Like, now. The care provider you choose plays a huge role in your birth experience, and can and will affect how you experience your baby's birth and how you feel during recovery. Don't put your birth experience (and your baby) in the hands of someone who doesn't support you and your wishes for an unmedicated childbirth.
You have to commit to natural birth. You'll need to mentally commit to having a natural birth. You can do it. There are tons of great natural birthing classes you can take and techniques you can study. I personally recommend this particular Hypnobirthing technique. You can also listen to Hypnobirthing audio recordings and birth affirmations with a free trial to Audible. The birth affirmations and recordings are a great way to mentally prepare yourself for labor and birthing. And I also wrote a list of birth affirmations to help give you strength and endurance during labor.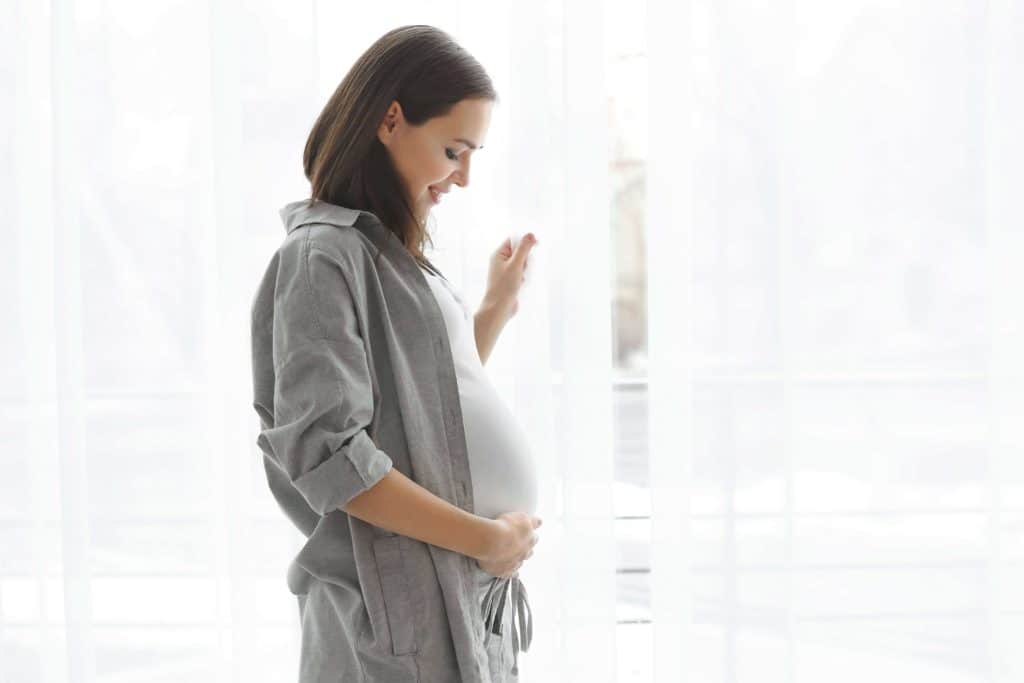 Free Birth Plan Template: What's in My Birth Plan
There are so many ways you can make a birth plan, and you should craft one that makes sense for you. One of my goals in structuring my birth plan was to make it as easy to read as possible. With that goal in mind, I've divided it into three sections: delivery, after birth, and baby care.
NOTE: This is my personal birth plan, and should be used as an example that you can modify and customize after consulting with your doctor. You should discuss each of these points with your healthcare provider, and make sure you are on the same page. This is not intended to serve as medical advice or to diagnose, treat, cure, or prevent any illness or disease or to recommend any course of action. I gave birth twice in the State of California, and this birth plan reflects the options available in Los Angeles. Other states or countries may have different requirements or options.
Feel free to use my birth plan as a template, but please work with your health care provider to finalize your personal birth plan based on your location and your own unique medical needs, as well as your baby's.
Natural Birth Plan Template – Labor & Delivery
General
I prefer a natural and unmedicated birth. I like to list this first so that the nurses know right away that my goal is to avoid medication and interventions if possible.
No induction. I was induced with Cervidil in my first pregnancy and while I was still able to deliver without an epidural, being induced was not the experience I was hoping for. It felt like my labor went from 0-60 very quickly and my recovery was difficult. I also communicated to my doctor that I didn't want to be induced. (In the event I would need an induction, though, I would prefer a foley bulb induction, which can induce labor without medication.)
No medication unless I am aware and provide consent. This is important because I want to make sure my consent is sought before any medication is administered. I am not too worried that I would be given medication without first being informed, but I have heard stories about women not finding out until after they had given birth that they were given a dose of Pitocin.
I prefer my water to break on its own. I would rather allow this to happen on its own.
I prefer no episiotomy unless necessary for the baby's safety. Thankfully, my doctor is on board with this and doesn't take episiotomies lightly. Unless absolutely necessary, I would prefer to avoid one altogether and allow natural tearing.
I do not consent to the use of forceps. Forceps are a surgical instrument much like tongs that are used to "guide" your baby during delivery. While they are said to help prevent the need for a c-section, the use of forceps does carry some risks to mom and the baby. I spoke to my doctor about this and luckily, she said that she rarely uses forceps and is on board with my preference to not have to use them at all.
I am Group B Strep positive. Please administer antibiotics during labor. (Please note: you have to decide what is best for you and your baby. I decided to go with antibiotics and I would probably make the same decision over again. But it is one that I deeply regret. You'll want to take prenatal probiotics if you will be receiving antibiotics during labor.)
Ambiance
Quiet room and lights dimmed. Having the lights off or dimmed during labor really does make a difference in how relaxed you feel. I strongly encourage all moms to keep the fluorescent hospital lights turned off during the day, and dimmed at night.
Exams
I'd like as few vaginal exams as possible. The truth is that I am a fan of cervical checks during labor because I like knowing how I'm progressing, but checking too often isn't helpful. Imagine if you've been in labor for a few hours and have your cervix checked only to find out that you haven't progressed much or at all; you don't need to know and you definitely don't need the disappointment during labor. To help keep you in the zone, avoid having your cervix checked too frequently. For example, with my first baby I was checked when I arrived at the hospital, again a few hours later, and once my doctor arrived to check on me. Even three exams are plenty! But they were spaced out far enough that I didn't feel like I was constantly checking. Another reason to avoid too many cervical exams is the risk of infection.
Pain Relief
Massage, hot therapy, shower, birthing ball. It's up to you to decide what pain management techniques you'd like to employ during labor. What worked the best for me was standing in a hot shower and also proactively managing my breathing using Hypnobirthing techniques. Hypnobirthing was a life-saver!
Please do not offer me an epidural or pain medication. I will request as needed. I include this note because I don't want to be prompted to get an epidural. I was really committed to an unmedicated birth so I'd like to avoid being asked if I'd like an epidural during a weak moment. Obviously, I know an epidural is available and I could ask for one if I determined that I need it.
Fetal Monitoring
Minimal, intermittent fetal monitoring to allow for mobility. Unfortunately, my hospital doesn't offer wireless fetal monitoring, so I have to be hooked up to the fetal monitor for 40 minutes per hour. I remember with my first baby that as my labor progressed, I couldn't stand having the monitor on me. I kept taking it off, even when I wasn't supposed to. Not only was it uncomfortable, but I wanted to be able to move around during my contractions. So, I request minimal fetal monitoring. But the truth is that the hospital has their own policy about how long I need to be on the monitor, so I'm not sure this request accomplishes much.
Pushing/Tearing
Please coach me on pushing to help avoid tearing. While Hypnobirthing suggests that you don't even need to actually push your baby out (instead, you can breathe the baby out), I would like to continue to be coached on pushing. It's up to you! But the benefit of being coached on when to push is that you can hopefully avoid tearing by pushing during a strong contraction. Or, just go with what your body tells you to do.
No episiotomy unless necessary (I prefer natural tearing). As mentioned above, I would prefer to tear naturally rather than have an episiotomy.
If a C-Section is Necessary
Father to conduct skin-to-skin if I am unable to.
Baby and mom to be reunited as soon as possible.
Hopefully, a c-section won't be needed, but in the event that it becomes necessary I would like to either do skin-to-skin in the operating room or for my husband to have the opportunity to do skin-to-skin right away. And of course, to prioritize being reunited with the baby.
Note: if your baby is born via c-section, ask your care provider about vaginal seeding. This is where you would swipe your vaginal bacteria onto your baby, much like if they were born vaginally. (Not recommended if you have dysbiosis or any recurring infections.)
Also, giving your baby probiotics if they are born via c-section is usually a good idea because that further supports their gut health and development.
Natural Birth Plan – After Birth
Immediately After Birth
Please allow for as much silence as possible immediately after baby is born. Looking at birth from the baby's point of view, it must be a little jarring to come into the world not knowing where you are and what's happening. To be considerate to the baby, and to provide a gentle welcome to the world, I request as much silence as possible for the moments immediately after birth. This also gives you the opportunity to be the first to speak to your baby and to let them hear your familiar voice.
Immediately place baby on my chest for skin-to-skin, and hold off on any tests until after the golden hour. Most hospitals automatically do this now, and mine gives us an hour or so of bonding time that they call "the golden hour". Skin-to-skin has several benefits for mom and baby and gives you the opportunity to nurse your baby right after birth. Having this in your birth plan also means that weighing the baby and other testing will be done after you have conducted skin-to-skin.
Do not wipe down baby. Babies are born with a white, chunky coating called vernix, which is typically washed or wiped off right after birth. Not only is it unnecessary to wash or wipe it off of a baby right after birth, vernix has been found to have protective, germ-fighting and temperature-regulating qualities. (If you aren't keen on keeping it on for days, you can wash it off later; but I prefer not to have the baby wiped down right after birth.)
Delivery of Placenta
No Pitocin; please allow the placenta to deliver on its own. I've heard of women receiving Pitocin to speed up the delivery of the placenta. I find this excessive and unnecessary! The placenta will deliver on its own if left alone. There's simply no need to add medication to the mix.
Umbilical Cord
My husband will cut the cord after it stops pulsating and turns white. I prefer to practice delayed cord clamping to allow the baby to receive more blood from the placenta. I have opted not to bank cord blood, though in some hospitals you can still collect the tissue even if you practice delayed cord clamping. If you decide to delay cord clamping, I recommend making sure your doctor is on board with fully delaying until the cord stops pulsating, which can take a few minutes.
Read more about the important health benefits of delayed cord clamping.
Hepatitis B Vaccine
DO NOT administer the Hep B vaccine. I personally see no reason to administer this shot to a newborn and my pediatrician was ok with this decision.
Antibiotic Eye Treatment
Only if tested positive and necessary. The antibiotic eye treatment is given to prevent neonatal conjunctivitis due to the mother having chlamydia or gonorrhea. Otherwise, if I do not fall into this category, I see no reason to administer an unnecessary antibiotic treatment. This should NOT be a routine treatment in my opinion.
Vitamin K Shot
Administer preservative-free Vitamin K shot. I try to avoid unnecessary medication and was on the fence about giving the Vitamin K shot, so I asked my pediatrician for her recommendation. Based on her past experience working with a doctor who didn't administer Vitamin K to newborns, she strongly recommended that we administer the injection. She said that she had witnessed too many babies experience hemorrhaging who were not given the shot, and that it is imperative to give the shot. I trust my doctor and understood the need for administering Vitamin K. I also asked about giving it orally, and she wasn't in favor of this because dosing would need to be carefully monitored over several days. In hindsight, I wish I would have used oral vitamin K instead. I found this article from Evidence Based Birth to be very helpful on this topic.
Please note: I regret this choice and would opt for oral dosing instead.
Natural Birth Plan – Baby Care
Preferences
No formula, sugar water, pacifiers, or bottles. Though the hospital I deliver at is very pro-breastfeeding, I think it's important to specify that I don't want any formula or sugar water administered, or a pacifier given.
Do not separate baby and mother. I am the kind of mom who will go everywhere with my baby in the hospital, no matter what time it is. (Why do they do newborn tests at 4am!?) Don't let anyone make you feel like you "have to" let your baby go unattended anywhere. And don't feel like a crazy new mom for insisting on this. It is your right and one of the first ways you will advocate for your child's best intersets.
Bathing
Please do NOT bathe baby unless requested. I have brought my own shampoo. No lotion is needed. Babies don't need a bath right away, especially in the hospital. I like to wait a few days before even wiping them down, so I decline a bath in the hospital. In the event that I changed my mind, though, I do like to bring my own baby shampoo along so that a conventional brand like Johnson & Johnson isn't used. And, babies don't need lotion.
Feeding
I plan to breastfeed exclusively. Please, NO formula, bottles, or pacifiers. As mentioned above, I don't want any formula, bottles, or pacifiers to be administered because it may interfere with my plans to breastfeed. Of course, if I'm unable to breastfeed for some reason, this would change.
Circumcision
No sugar water; pacifier is ok only during the procedure. Circumcision is a personal preference and a hotly debated topic – I recognize that. As I mentioned above, I am the kind of mom that goes along for every test and procedure my baby undergoes. I don't let my babies out of my sight. If you decide to circumcise, I strongly recommend being there for the procedure. Sugar water is often administered to babies on a pacifier or via a syringe to help calm babies during the procedure.
Download My Free Natural Birth Plan Template
I hope that my natural birth plan template has been helpful! If you found this useful, please share this post and be sure to download the natural birth plan template in Word format below. Customize it for your own birth preferences and be sure to have your doctor or midwife approve it. Here's wishing you the birth experience you dream about. <3
Download my free natural birth plan template
Access my free natural birth plan template today, so you can customize the plan for your own birthing and baby care preferences.
SaveSave
SaveSave
SaveSave
SaveSave
SaveSave
SaveSave
SaveSave
SaveSave
SaveSave
SaveSaveSaveSaveSaveSaveSaveSave