Table of Contents

[Hide]

[Show]
My mama bear instincts majorly kicked in once my first child was born. All of a sudden I was responsible for this tiny little baby, and it made me want to keep an eye on him 24/7. Of course, that's not possible – though I probably tried! I couldn't keep staring at him at all hours of the day, and I couldn't nap every time he napped. I eventually realized that I needed to get other things done while he naps. I needed some balance.
So like many parents, I turned to a baby monitor to be my watchful eyes and ears. But, are baby monitors the safest option? I wasn't thrilled about using a wireless device so close to my baby. But I needed to do something.
When we consider the potential dangers some baby monitors may pose, is it worth the trade-off?
When shopping for baby monitors, there's more to consider than picture and sound quality; I want you to know about the concerning levels of radiation emitted from most baby monitors, and the alternatives available to you. We'll go over your best options for choosing safer, low emission baby monitors.
What Are the Dangers of Using a Baby Monitor?
Baby monitors have come a long way in the past several years, now offering such features as a temperature sensor, two-way communication microphone, color screens, zooming, tilting/panning, nightlights, lullabies, and more. As far as transmission quality is concerned, they offer encrypted, crystal-clear audio and video transmission without interference. They're the whole package and more. (Do we really need the lullabies?)
But the problem is that most monitors are now using DECT or FHSS technologies that operate on 1.89 or 2.4 GHz frequency bands. This is even being used in most audio baby monitors.
So why are these technologies dangerous? Baby monitors that use DECT or FHSS operate on the same electromagnetic frequencies that microwaves, cordless phones, and Wi-Fi routers use, and there are concerns about high levels of radiation being emitted from these devices. These baby monitors constantly emit strong bursts of microwave radiation when powered on – as much as 100 times per second, even when in standby mode.
Research shows that digital baby monitors placed less than one meter away from a baby's crib emit almost the same level of radiation as a cell phone tower 150 meters away.
Some of the possible side effects of EMF radiation include:
Impacts on brain development
Sleep cycle disruption
Impact on immune system
Impact on reproductive system
And these side effects are likely amplified in a young child whose brain and body are still developing.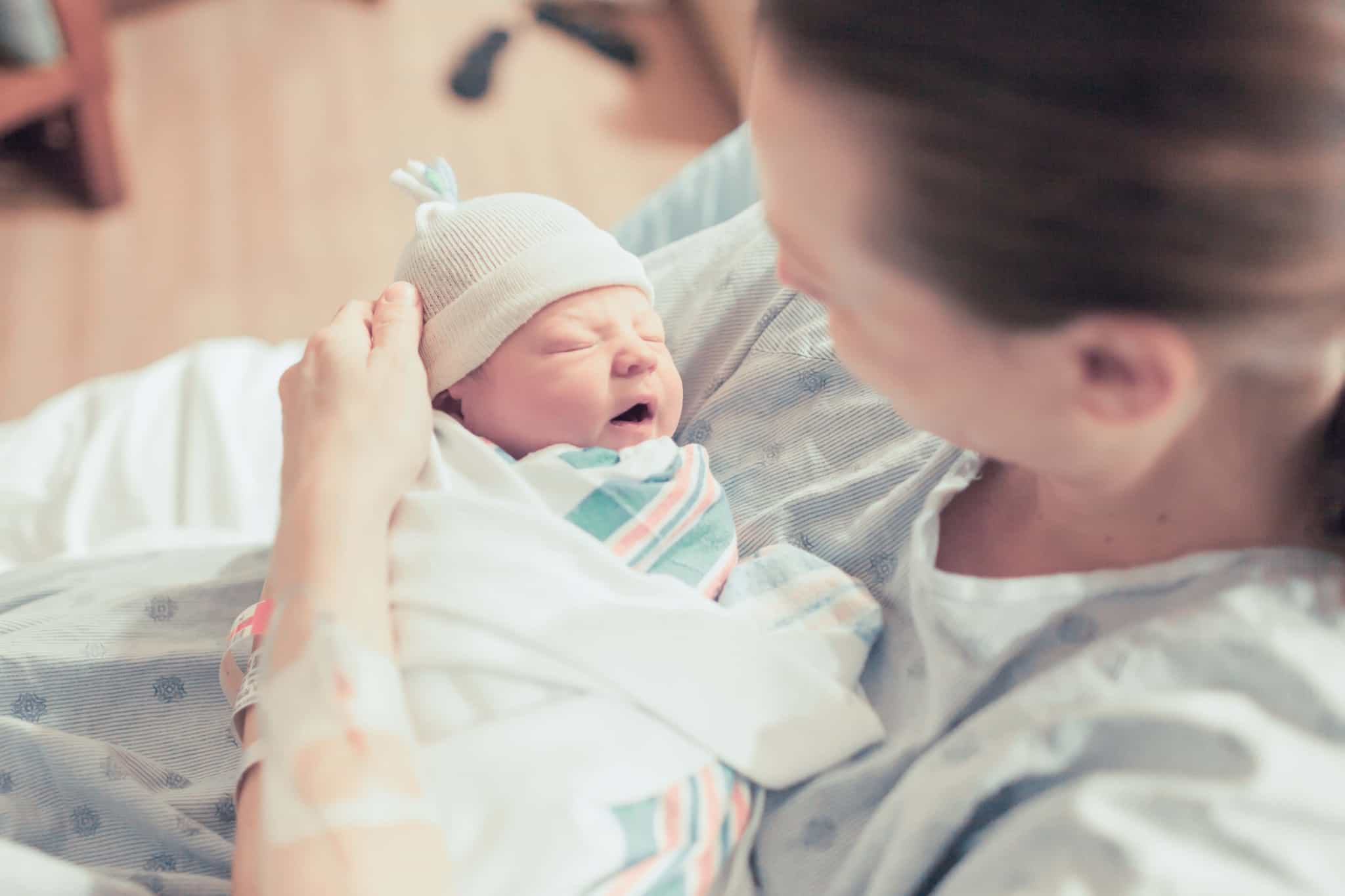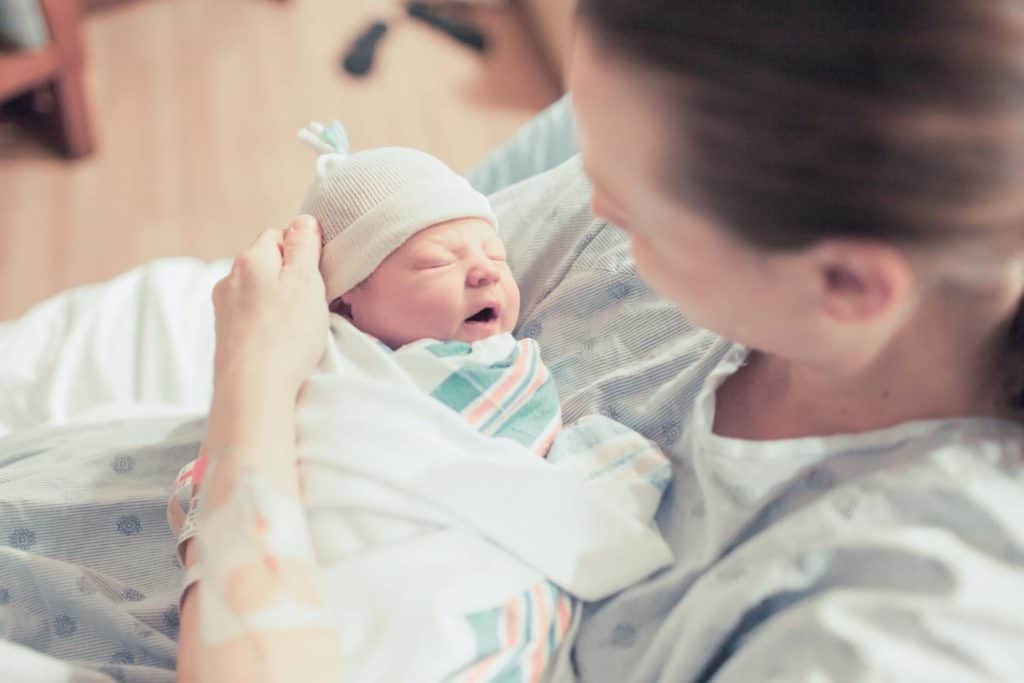 This is why I feel that the risks of such technologies may be far greater than the benefits of using one of these standard digital baby monitors, and why I strongly suggest that parents choose a low emission baby monitor.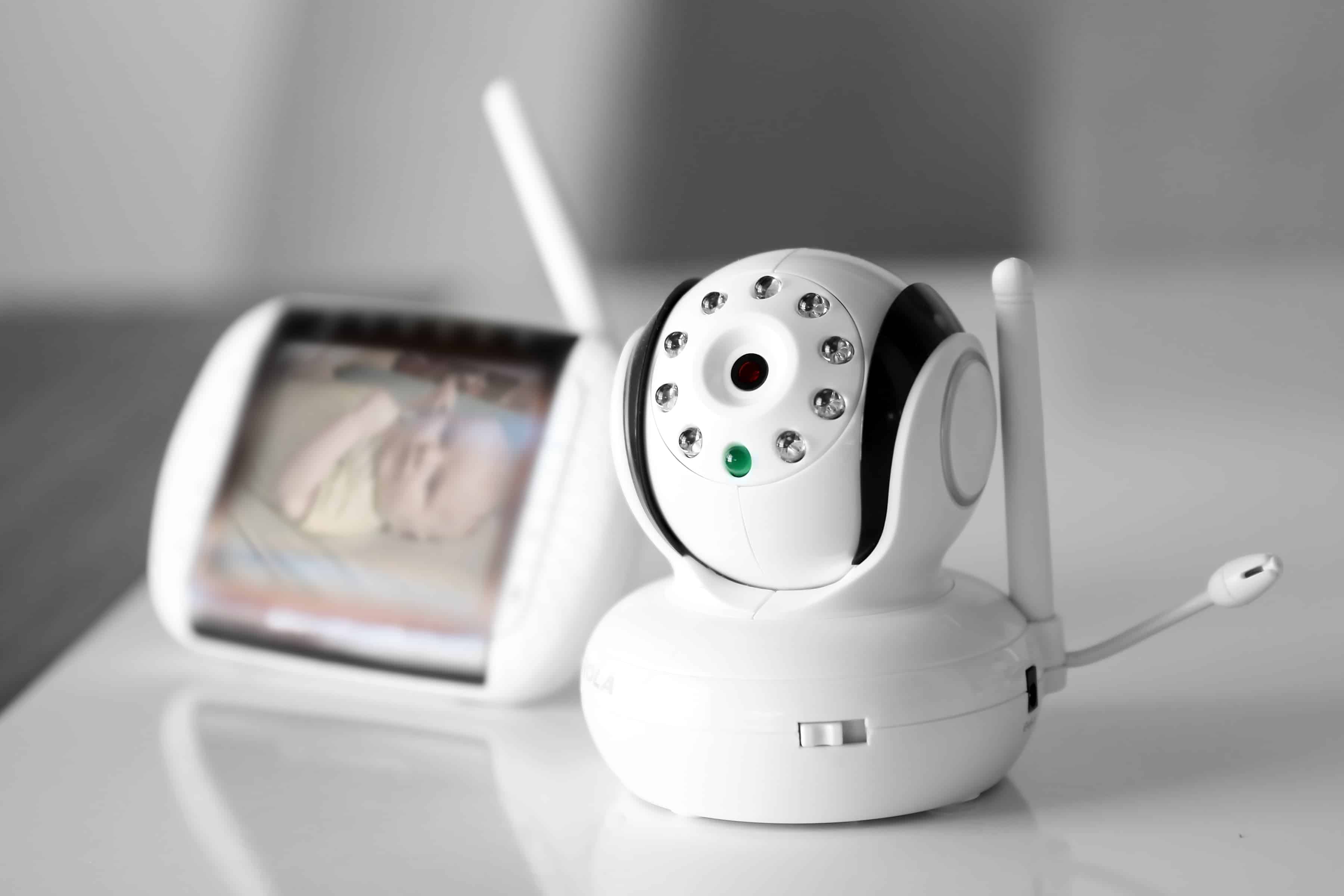 Is There Such a Thing as a Safe Baby Monitor?
Obviously, the safest baby monitors out there are our own eyes and ears. So if you can avoid using a baby monitor altogether, that would be the safest way to go. That's how our grandparents did it, right?
But for many of us today, this is impractical. I know that skipping the baby monitor isn't an option for me.
To avoid DECT and FHSS technologies and still keep an eye on your baby, a low-emission baby monitor is the way to go. These fall under two categories:
Low Emission Analog Baby Monitors: (Preferred) Analog monitors typically use the 49 MHZ frequency band, which is much lower than the 1.89-2.4 GHz frequency that digital monitors use. However, analog baby monitors do not offer video; they are audio-only.
Low Emission Digital Baby Monitors: There are a few options for digital baby monitors that reduce emissions of electromagnetic frequencies, for example by using voice-activated features.
But, there's a catch. While they may be much safer than traditional digital monitors when it comes to radiation concerns, there are some disadvantages to most lower emission baby monitors:
Signal interference
Picture or audio quality may not be as clear
Signal weakens quickly and does not travel far
Fewer features and conveniences
So there are trade-offs you'll make in terms of features and transmission quality, but I feel it's worth it so that you can reduce your baby's exposure to this radiation.
Another safe way to keep an eye on your baby while minimizing radiation exposure is to use cameras that are fully wired, but these are not always practical for a lot of people.
The Best Low Emission Baby Monitors
Despite the concerns we've outlined, baby monitors are still a necessary item for many parents. In order to reduce your baby's possible radiation exposure while using a baby monitor, it's better to choose a low emission baby monitor. And try to use it sparingly – only as needed. Take a look at how these low emission baby monitors (both analog and digital) stack up and find the one that best meets your needs.
Please note: I have not tested these baby monitors myself for their EMF radiation levels. These claims are made by the manufacturers.
Low Emission Audio-Only Baby Monitors
Analog baby monitors are very hard to come by these days. If you have your heart set on an analog monitor, you may need to search on Facebook marketplace, Ebay, or other marketplaces like Mercari for used analog baby monitors.
Buy on Amazon
This is a newer baby monitor that claims to have zero emissions in night mode when in the silent setting. This is a great claim, but I do not believe that because anything that plugs into the wall or anything that uses a battery is going to have some level of emissions. So, now that we've gotten that out of the way, we can at least consider this option given that the company has indicated it is a low emission baby monitor.
One nice thing is that if you are worried about monitoring the temperature in your baby's nursery, this does provide that feature in a relatively low-radiation monitor.
Pros:
15-hour battery life
Offers temperature monitoring and alarm when outside safe temperature ranges
Reliable connection with a range of up to 1,000 feet
Relatively well-priced
Cons:
Buttons are sensitive and easy to accidentally press
Lots of extra features including night light, one-way talk, and more — that are often unnecessary in a simple baby monitor
While you won't be able to see your baby, you will be able to hear when he wakes up from a nap or in the middle of the night. As an analog baby monitor, the First Years Crisp and Clear allows you to pick up sounds from the nursery and gauge your baby's activity level through the sound level lights on the monitor (which is helpful when you are in a noisy area yourself). The range on this monitor is 600 feet.
Pros:
Lightweight and portable
Sound level lights visibly show you your baby's activity level
Comes with two AC adapters, and the parent unit works on battery for backup
Offers out-of-range alerts to let you know when the connection has been lost
Cons:
Some extraneous buzzing at times
Some feedback and interference
A little on the pricier side for an analog/audio baby monitor
---
The Sure Glow monitor is an analog baby monitor (so it operates on 49 MHz) that offers a range of over 600 feet. It comes with two parent (receiver) devices and has a few unique features: it has a nightlight, comes with a pager function to help you locate lost receivers, and offers multiple channel settings to help minimize interference. I have been using this model and have been very happy with it! It works well, and I have experienced minimal interference.
Pros:
4 channels to minimize interference
Works on batteries as well as charged
Soft glow night light
Cons:
Some users complain of static issues; this can be avoided by not plugging in any other devices to the outlet where your baby monitor is connected
Safety 1st also makes the Crystal Clear Audio Monitor, which is similar to the Sure Glow model but without the night light feature. It also offers a slightly lower price-point. I actually prefer the model with the night light because it serves as a visual reminder to turn the monitor off.
---
Search on Amazon
Detect activity in the nursery as well as the temperature with this analog baby monitor. Though it operates on 927 MHz and 2.4 GHz frequencies, the Angelcare Baby Sound Monitor is sound-activated, so it only turns on when your baby makes noise. This brings you the best of both worlds – less static and interference and lower emissions.
Pros:
820 foot range
8 channels for better clarity
Sound lights indicate motion
Long battery life
Temperature displays on-screen
Cons:
Users complain about signals getting crossed at times
Some users say the night light is too bright
Some concerns about longevity of this product
---
Low Emission Digital Baby Monitors
A somewhat better alternative to traditional video monitors, these digital options give you peace of mind as you are able to watch your baby on a digital camera monitor.
Who said security cameras can't work as baby monitors too? This system gives you the video aspect that analog baby monitors can't without the harmful effects of DECT technology. When the Google Nest Cam senses activity you get an alert sent to your phone or email. You can also pay extra to have the company record video for you. Another bonus is that you can turn it on and off remotely, so you don't need to have it on 24/7, also limiting emissions; this is the main reason I have this on my list.
Pros:
Quick and easy set-up
Doesn't rely on battery power
Remote on/off function
Night vision feature
Cons:
More expensive than analog monitors
Some users complain about connectivity issues
---
View on Amazon | Ebay
Although this is a digital audio baby monitor, it uses a voice-activated VOX function which cuts down on EMF emissions because it only turns on when your baby is crying.
Pros:
High range (2650 feet)
Nightlight
3 alarms available (acoustic, visual, vibration)
Cons:
---
Nanit is not a conventional baby monitor; it is a smart camera system that delivers real-time encrypted HD video quality to your phone or tablet. It has a directional antenna that supposedly keeps Wi-Fi signals away from your baby (which is why I've listed it here).
According to the manufacturer, "Nanit directs 10 times less radiation in the direction of the child than in any other direction (and far less radiation than popular home devices like a TV or computer)."
The camera has a 5.5′ floor stand that gives you a clear view of your baby in the crib (with no loose wires to worry about). The Nanit app also gives you the option of tracking your baby's sleep patterns using imaging sensors; you also have the option to receive sleep analytics. Nanit's camera also measures room temperature and humidity and has a cloud-based recording feature that allows you to capture and store video (for an additional fee).
Pros:
Gives parents video and smart features without DECT technology
Secure with full data encryption
Tip-proof and portable stand
Cons:
Pricier than standard baby monitors
Might have more bells & whistles than are needed
Difficult to prove that the directional antenna works; no studies have been conducted
Which baby monitor did you choose? My personal preference is any one of the analog baby monitors such as the Safety 1st Sure Glow Audio Monitor. Just be prepared to look for them on resale marketplaces like Ebay.
Keep Reading: