Cold packs are an absolute must-have in my postpartum care kit because cold therapy helps soothe the pain and irritation you experience after birth. When I had my first baby, I grabbed as many of the perineum cold packs as I could from the hospital and I plan to do the same again this time with baby #2! But, the hospital cold packs are quite bulky and you won't really need them for more than 2-3 days after giving birth. After that point, you'll still benefit from some cold therapy and I suggest that you make your own DIY Padsicles! It's easy to make your own postpartum cold packs by following these easy instructions, and you can probably make 30 of these in about 15 minutes.
Here's what you need to make your own DIY postpartum padsicles:
Seventh Generation Maxi Pads, Overnight with Wings

Thayers Alcohol-free Unscented Witch Hazel

99% Organic Aloe Vera GEL

Clear Plastic Travel Size Empty Bottles

How to make your own DIY padsicles for postpartum healing:
Step 1: Open each maxi pad you'll be using, but leave the adhesive backing in place and be sure to leave the pad attached to its wrapper.
Step 2: Add aloe vera gel to the entire length of the pad. Trust me – you'll appreciate this! No need to add any to the wings, though.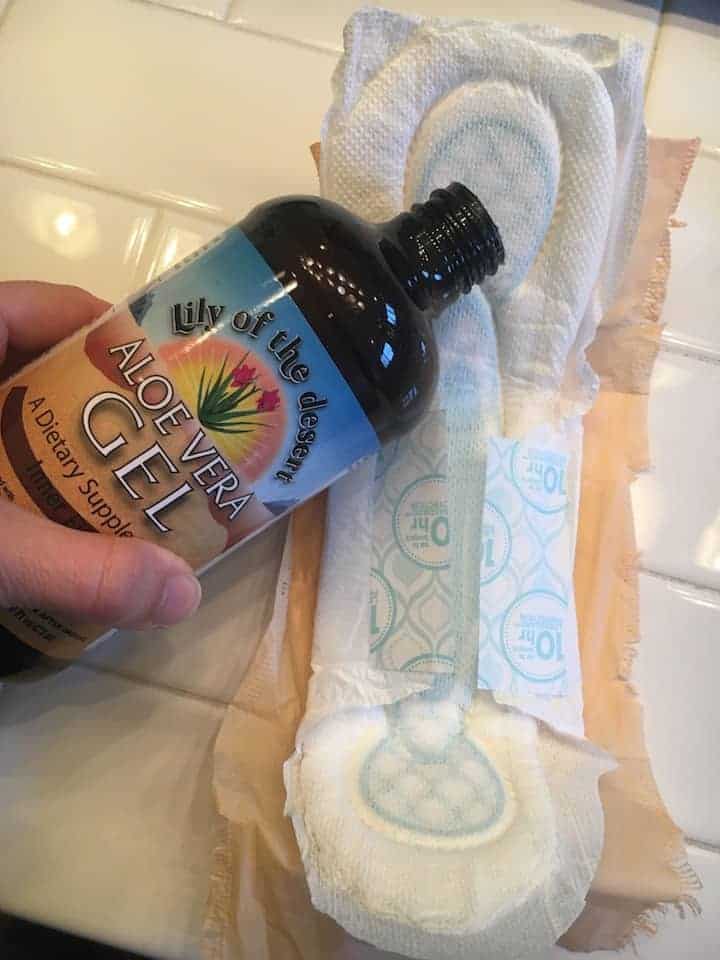 Step 3: Spray the maxi pad with the witch hazel spray bottle.
Step 4: Close up the pad and either insert it into a plastic freezer bag or wrap it with plastic wrap. You don't have to use small baggies for each individual padsicle; you can fit several of these into a gallon-size freezer bag.
And that's all! There you have your own padsicles. Use them as needed for cooling, soothing relief after birth. I wish you a wonderful, positive birth experience, and a quick recovery postpartum.