Table of Contents

[Hide]

[Show]
When it comes to choosing baby care products, it's important to stick with non-toxic options. Anything taken orally or used topically can have an impact on your baby's health and well-being, so be sure to choose wisely. Here are some of my favorite non-toxic baby care products!
For the day-to-day care of your baby, you'll want to have the healthiest, gentlest, and most natural products available to you. It's important to reduce your baby's exposure to harmful chemicals and toxic additives, especially when it comes to what's in their medicine cabinet. Here's your guide to non-toxic baby care products, featuring mostly natural and gentle products for your baby's medicine cabinet.
Baby's Medicine Cabinet Checklist
Nasal aspirator
A nasal aspirator is a must-have baby care item. As crazy as it sounds, we use the parent-powered Nose Frida Nasal Aspirator. Check out my other nasal aspirator reviews for other options too!
I also love the OogieBear Nose Cleaner, which also works well on both soft and hardened boogers — but ONLY if your baby lets you insert it into their nose. My guys figured out pretty early on that this was not something they wanted me to use on them, but eventually both of them allowed me to use it. It's a life-saver!
Saline Nasal Spray
Saline nasal spray is good to have on hand in case of nasal congestion. We also use a little saline when our son has boogers that need loosening up. Boogie Mist All Natural Saline Nasal Spray is made from two ingredients – purified water and sodium chloride (aka table salt). You can't get purer than this! I am also a fan of the Kid's Xlear All Natural Saline Nasal Spray (made by the same company that manufactures Spry Toothpaste, which I love). This product is drug-free, and made with Xylitol, which has a 1 rating on the EWG database. However, one of the ingredients is grapefruit seed extract, which commonly has been found to have additives or contaminants. (The other ingredients are: Purified Water, Xylitol, and Saline.)
Alternatively, you can make your own DIY saline solution with just two ingredients! Mix 12 oz. of warm purified water with 1/8 tsp. sea salt. Let it cool and then apply a small amount to baby's nostril with a baby safe cotton swab.
Gripe Water
In those early days, when newborns are experiencing gas, colic, upset stomach, and other gastrointestinal discomforts, gripe water is handy to have on hand. Wellements' Organic Gripe Water for Tummy is 100% natural and organic, is GMO-free, has no dairy or soy, and contains no parabens, preservatives, or alcohol. It has a subtle taste and helped my little guy out when he was having tummy issues at first. The other great feature of this product is that it is sold in a glass bottle. YAY for companies that know what moms need! Make sure to keep this refrigerated after opening.
With your pediatrician's approval, you can also consider giving your baby some organic chamomile tea to soothe a fussy, gassy, or otherwise upset tummy.
Medicine for Babies
I don't like giving pharmaceuticals to babies or children. I keep them on hand *just in case* but I personally avoid giving Tylenol and Motrin (as well as prescription medicine) to my kids because Tylenol has been found to deplete the body of glutathione (an essential and powerful antioxidant) and increase the risk of liver failure.
Tylenol/Acetaminophen: The few brands of baby acetaminophen that exist contain some of the absolute worst ingredients. For example, the acetaminophen made by Little Remedies, whose slogan is ironically "Everything they need – nothing they don't" is dye, gluten, and paraben free but contains propylene glycol. How do babies need petrochemicals!? I'm definitely not ok with this – babies shouldn't be consuming petrochemicals! (I have trust issues with Little Remedies because of this.) The best option that I found was the Up & Up Infant Acetaminophen from Target, although its ingredients are still not great.
Motrin/Ibuprofen: Similarly, it's a good idea to have ibuprofen on hand, although it's ideal to use this only when necessary. Up & Up Infant Ibuprofen from Target also makes a good dye-free generic ibuprofen.
Benadryl: In case of allergic reaction, it's imperative to have an antihistamine like Benadryl on hand. Speak to your doctor about whether this is appropriate to administer to your baby, and what the appropriate dosage would be. Typically it is not advised for children under 6 months of age. I prefer the dye-free Children's Benadryl or Up & Up Dye-Free Children's Allergy Relief from Target.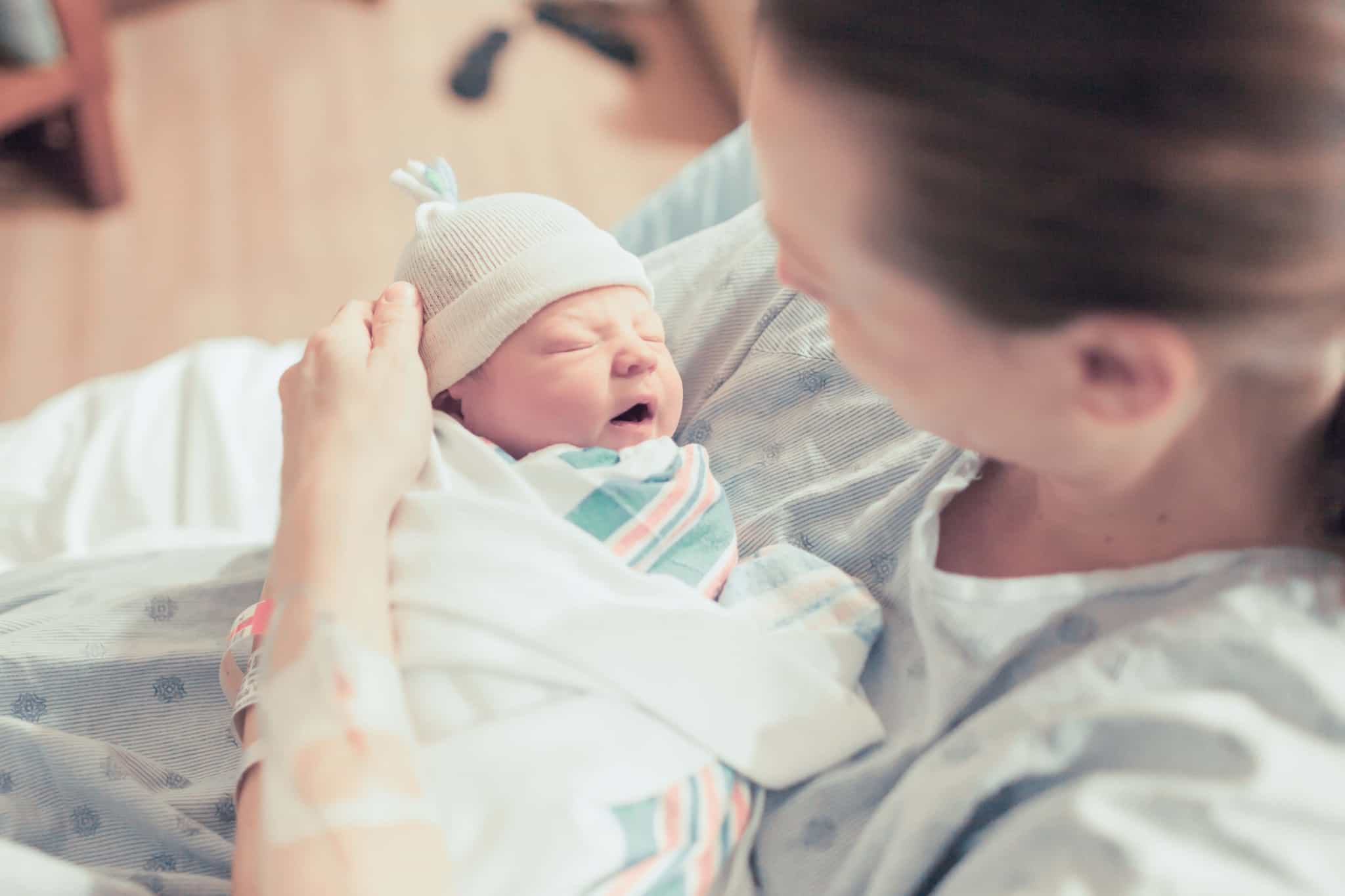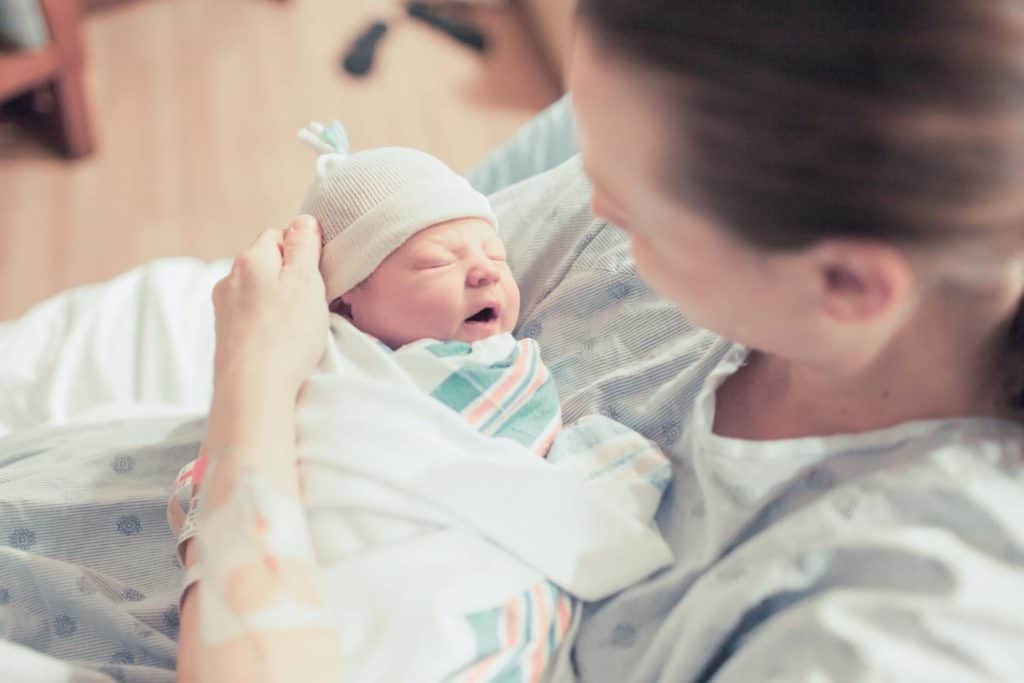 Baby Probiotics
As far as I'm concerned, probiotics are the best multivitamin we can take. Be sure to look for a multi-strain baby probiotic that contains high quality strains like B infantis, B lactis, L rhamnosus GG, and L rhamnosus HN001.
Baby Thermometer
Rectal thermometers are the most accurate at gauging core body temperature, so it's best to use a safe rectal thermometer instead of a forehead or sublingual thermometer. To reduce the risk of inserting the thermometer too far in, you'll want to use one that has a short probe. This is probably the most important feature to look for in a rectal thermometer. The one we use is the Vicks Baby Rectal Thermometer, and I'm happy with it. It might be a good idea to purchase 2 or more of these, to store one in your diaper bag just in case baby isn't feeling well while you're out.
If you feel uncomfortable using a rectal thermometer, you can use a regular thermometer to measure the temperature under baby's arm (in the armpit). Just add 1 degree to the reading. Honestly, any thermometer should do the job, but here's one that has many positive reviews. You could also try a forehead thermometer, though these are not known to be very accurate.
Nursery Humidifier
A humidifier is a must-have for every family whether you live in a cool and dry climate, or just need one on hand for occasional use when your baby isn't feeling well.
We like the Crane Ultrasonic Cool Mist Humidifier because it's quiet, runs overnight, and doesn't require a filter. My only complaint about the Crane Humidifier is that it's a little difficult to keep it clean because it has a narrow opening. As long as you use vinegar to clean the unit as instructed, there should be no issue.
If you'd like some other options, check out my complete guide to the best baby humidifiers.
Baby-Safe Cotton Swabs
It is recommended that you not insert a cotton swab inside a baby's ear, and instead just clean the outer area. You can do this with a cotton swab or even with a thin washcloth, but we still use cotton swabs from time to time when necessary. I prefer Johnson & Johnson's Safety Swabs, because they are designed to prevent you from inserting the swab too far into your baby's ear. So far, I have not been able to find an organic version, though Johnson's says these are bleached without chlorine.
All-Natural Multipurpose Ointment
Whatever you do, please don't buy Vaseline or any real brand of "petroleum jelly". The danger is right there in the name – traditional petroleum jelly is made with petrochemicals! Though it is refined, there is still a possibility of contamination.
Thankfully, Burt's Bees Baby's Natural Multipurpose Ointment makes a better alternative to petroleum jelly. You'll never miss a jar of Vaseline once you switch to Burt's Bees Baby's version. As for a natural ointment, we have some Neosporin on hand – just in case – but we try not to use it because of the harsh ingredients it contains. Instead, I like to use The Honest Company Healing Balm for irritated skin, cuts, and scratches.
Baby Nail Files and Nail Clippers
Cutting a baby's nails can be such a terrifying experience for new parents. We avoided it as long as we possibly could, and put mittens over our son's hands when he was a newborn — both of which aren't recommended. Some parents bite their children's fingernails to avoid trimming them, which is strongly advised against because this method can transmit germs and cause hangnails. Once you get comfortable with the idea of trimming your baby's nails, you'll want to have the right tools available.
Nail Clippers: I prefer traditional nail clippers, but I know this isn't for everyone. We use the First Years American Red Cross Deluxe Nail Clipper. It has a magnifying glass, is made for baby's small hands, and has a nice ergonomic design that helps while you're trimming baby's nails. (I've never actually used the magnifying glass.) Also consider the Fridababy NailFrida the SnipperClipper Set, which is relatively new but growing in popularity. The SnipperClipper has a neat safety spyhole that allows you to see what you're clipping to lessen the risk of clipping your baby's finger, and also comes with a curved nail file.
Nail Scissors: Piyo Piyo Baby Nail Scissors are popular because they're very baby friendly. The scissors have a slight curve to them, making it easier to trim baby's nails. They're also safer, since there's less risk of clipping baby's skin while using a nail clipper. Many parents feel more comfortable with these scissors over the nail clippers. Use what works for you!
Nail File: Whether you decide to use nail clippers or scissors, or neither, you may want to have a baby nail file on hand. Baby Blue Giraffe's Baby Nail File is made from tempered glass, so it's non-porous and won't absorb germs. It's also designed for filing tiny little fingernails, and is softer than adult nail files.
Medicine Dispensers
While most baby medicine will come with a medicine dropper, and it is recommended that you use the manufacturer's dropper to ensure safe measurements, you may still want to have some alternatives on hand to make dispensing medicine easier.
Eye Droppers. It's recommended that you have some eye droppers on hand, and we like the Flent Eye & Ear Medicine Droppers. These have come in handy more than once (including one occasion where we needed to administer medicine to our dog), so these are a must-have in my opinion. You can sterilize these in boiling water.
Pacifier Medicine Syringe. When your baby isn't feeling great, they probably won't be in the most cooperative mood, making it harder to give medicine from a traditional syringe. Try a syringe that has a pacifier on it such as the Medi-Pals Children's Frog Oral Medicine Dispenser. Made in the USA, BPA-free, and featuring a super cute frog design, the Medi Pals is a great choice that will make giving your baby their medicine so much easier. But probably what makes this product my favorite syringe is that it has a diverter that helps direct the medicine toward baby's cheek, meaning that there's much less risk of it going straight to your baby's throat (and taste buds) and causing them to gag and spit it out.
Another alternative is the Pacidose Pacifier Liquid Medicine Dispenser (0-6 months), which features a more traditional pacifier, and is BPA- and latex-free. It holds up to 5ml of liquid, and features a standard oral syringe. However, based on the features of the Medi-Pals, I would have to recommend that brand over the Pacidose, simply because when you give medicine to baby through a syringe, you need to aim it toward their cheek to prevent spitting up.
Related: The Best Baby Probiotics (and Why All Babies Need Them!)
Useful Baby Care Reference Books
In addition to having a well-stocked medicine cabinet, you'll find it handy to have the following books available.
Caring for Your Baby and Young Child: Written by the American Academy of Pediatrics, Caring for Your Baby and Young Child provides a helpful overview of what your baby needs at the various ages and stages they go through. Coming straight from the source, this covers everything from nursing and teething, to baby sleep and the various milestones along the way.
First Aid for Babies and Children Fast: Well-written and straight to the point, this is an excellent first aid guide that every family should have at home. Please note that this is a great reference book, but it is no substitute for having first-aid and CPR training.
Baby 411 – Clear Answers and Smart Advice for Your Baby's First Year: Another great reference book to have on hand, Baby 411 provides useful advice on anything that might come up during your baby's first year.
---