Table of Contents

[Hide]

[Show]
Strollers aren't required to meet flammability regulations in the same way that car seats are, but they may still contain flame retardants. Another thing to consider when looking at strollers is that they will still contain polyurethane foam, perfluorinated chemical treatments, or plastics that may contain BPA, PVC, phthalates, and other harmful chemicals.
Truthfully, it's hard to avoid these things 100% when buying a stroller. There are no perfectly non-toxic strollers made only with organic fabrics – just a few good options that come semi-close. Babywearing with an organic baby carrier is a good alternative to using a stroller, but I don't think it's a true substitute. At the very least, you can know that by choosing a non-toxic stroller from this list you are making a healthier choice for yourself and your little one.
What to Consider When Buying a Stroller
In addition to looking at the chemical safety of the stroller you buy, there are a few other important things to consider.
Car seat compatibility. If you're using an infant car seat, you'll want to make sure that your stroller is compatible with your stroller. That allows you to attach the car seat to the stroller when needed. This is extra helpful when your baby falls asleep in the car. Some strollers will have adapters for different car seat brands while others may only be limited to the specific brand's own car seats. If you haven't chosen your car seat, you can look at this list of car seats that contain no flame retardants.
Type of stroller. How will you use your stroller? Will you mostly use it for walks and getting around in your neighborhood? Or are you planning to jog and walk trails? Do you have a large SUV with lots of space or are you living in a busy city apartment with minimal space? Is this stroller for travel use or for everyday use? All of these factors are to be considered as you choose the right kind of stroller for you.
Features. Do you need one seat or two? Lots of storage space or a lightweight stroller for everyday use? How about a one-handed fold to make it easy to fold down the stroller?
Your budget. Budget is definitely something to factor in when buying a stroller. Somehow strollers have become quite expensive, some running in the hundreds of dollars! Keep your budget in mind and consider whether you can splurge on a stroller or if your budget is tighter and you may need to de-prioritize the stroller below more important things like the organic crib mattress, nursery furniture, and car seat.
The Best Non-Toxic Strollers
Below is a list of excellent strollers that you'll want to consider; most of these are made by responsible manufacturers who have limited their use of harmful ingredients in the making of their strollers. Please note that at this time there are no strollers that are 100% "non-toxic".
Lightweight Stroller Frames
If you're using an infant car seat, you'll either want to purchase a stroller frame or choose a compatible full-size stroller that attaches to your car seat (or both, actually). Some car seat manufacturers also make a matching stroller frame, such as the Maxi-Cosi Maxi-Taxi Stroller and Chicco Keyfit Caddy Stroller.
Otherwise, if your car seat doesn't have a matching stroller frame, you could try the Baby Trend Snap N Go Universal Infant Car Seat Carrier. This is essentially a compact and lightweight version of a stroller, and I find that many moms use this in the early days. It should fit most infant car seats, including the Chicco, Maxi Cosi, Britax, and UPPAbaby seats.
The beauty of this is that you can choose your own non-toxic car seat and not have to worry too much about the materials used in the stroller frame because your baby will only make direct contact with the car seat.
Full-Size Non-Toxic Strollers
A full-size stroller will be compatible with your infant car seat, too. It may hold one or two seats and will fold down for storage. Some of these strollers can get quite heavy, so consider the size and weight when ordering your stroller.
Buy on Amazon
The City Mini stroller is extremely popular, and for good reason. It's lightweight and portable, and can be folded down with one hand (meaning… you can fold the stroller while holding your baby!). It steers well and has a generous sun canopy, and the seat reclines to a near-flat position, making napping in the stroller a lot easier. In the United States, Baby Jogger's strollers are made free of flame retardants, PVC, BPA, latex, Teflon, phthalates, AZO dyes, and Scotchguard. The biggest downside to this stroller is that it doesn't offer a parent-facing option, except when using an infant car seat. This is a big negative because I find it very helpful for younger babies (i.e. during the first 6-8 months or so) to be able to see their parents or caregiver when in the stroller.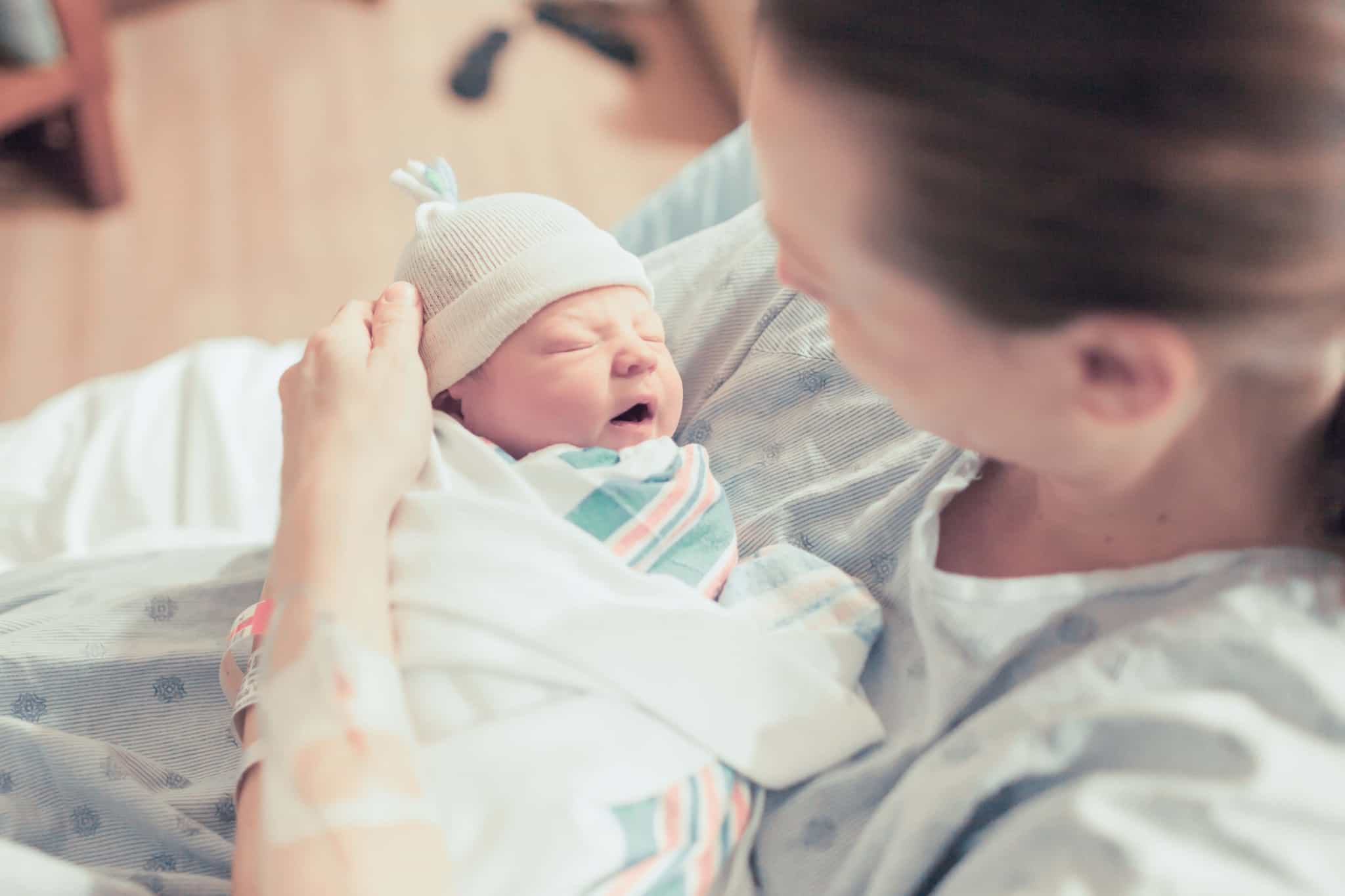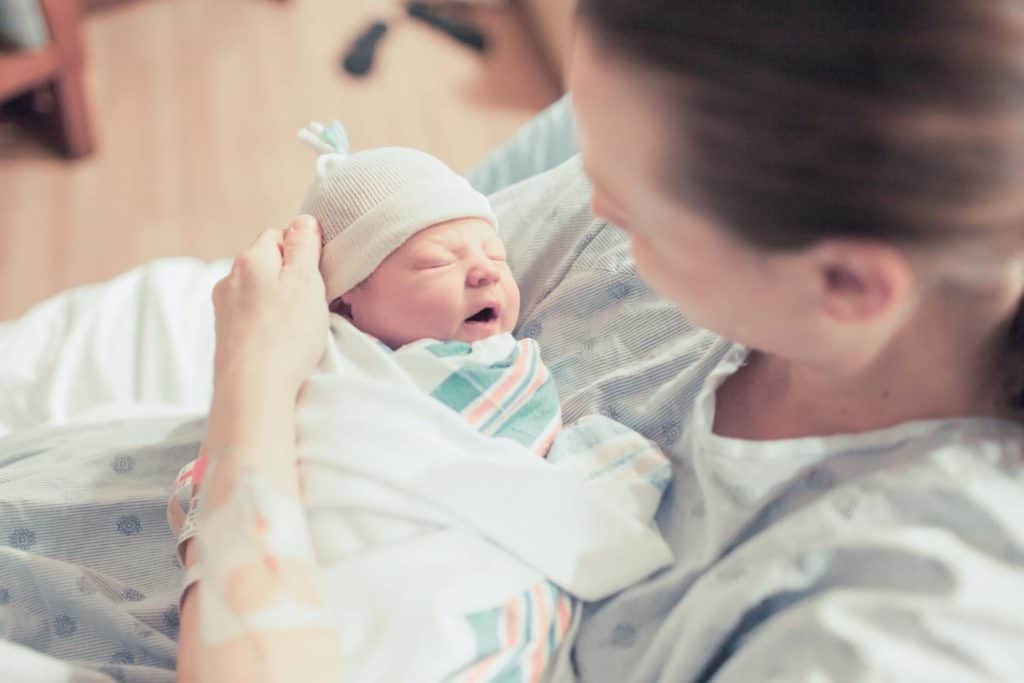 There is also an upgraded version of the Mini, the City Mini GT Stroller, which comes with all-terrain tires (though it is not a jogging stroller).
---
UPPAbaby Full-Size Strollers
Buy on Amazon
I love the UPPAbaby Cruz! It's a high-end compact, non-toxic stroller that offers almost everything a full-size stroller does. It offers a parent-facing option, which I find so delightfully useful in the earlier months when your baby just wants to see mom. Then, when your baby is ready to explore the world, you can face the seat forward.
The seat itself is compatible for both toddlers and newborns (using the newborn insert), and has an easy-to-use recline feature. It is easy to steer and offers a really smooth ride (it rivals the Bugaboo), has adjustable-height handles, and boasts a huge storage basket. It's not as easy to fold down as the City Mini, but it does stand on its own when folded. Plus, you can rest assured that UPPAbaby does not use toxic flame retardants, BPA, Phthalates, Lead, PVC, Latex, Teflon, or ScotchGuard in any of their products. They do use a waterproofing sealant on the fabric, so you may want to lay a blanket over the stroller.
I've been very happy with my Cruz, and find that it's a better option for your first baby than the UPPAbaby Vista, which is more ideal if you have two young children in a stroller. When my second baby was born, my oldest was almost 3 and he loved riding on the ride-on board (that he calls a skateboard). So this stroller can still accommodate two kids, although they just both can't be seated. You can add on an optional bassinet (which you don't need and probably won't use) that can also be attached to a bassinet stand and used in your home. The Cruz is compatible with the company's own Mesa Infant Car Seat, as well as Maxi-Cosi seats using adapters.
Buy on Amazon
Very similar to the UPPAbaby Cruz, the UPPAbaby Vista is another excellent choice for a non-toxic stroller. The Vista has significantly more storage space than the Cruz — it can actually hold up to 30 lbs. The Vista can accommodate two seats and comes with a bassinet (though I didn't get much use out of my Cruz bassinet, personally).
If you think you'll have two babies close in age, the Vista may be the way to go. (Otherwise, just save yourself a few hundred dollars and go with the Cruz.) The rumble seat can be used forward-facing, parent-facing, and in a recline position. One other thing to consider with the Vista is that it is heavier than the Cruz.
There's lots of flexibility with the Vista and UPPAbaby strollers are always a great choice!
---
Britax Full-Size Strollers
Britax is committed to not using flame retardants in any of their strollers, and they just introduced two car seats that contain no flame retardants. Overall, Britax makes some of the safest and most reliable car seats. A great company!
Buy on Amazon
A lightweight but full-size stroller, the Britax B-Free is another popular option to consider, especially if you end up buying the Britax Endeavors Otto Safe Wash car seat (which doesn't contain flame retardants).
It features a large canopy for sun protection (so it's good for a lot of outdoor use) and a generous storage basket. It maneuvers well and is great for everyday use. It doesn't give you the option to rear-face your child (unless using the car seat), so your baby will always have to face forward when using the stroller seat. But it does have a pretty impressive recline, so it can accommodate sleeping babies and toddlers well.
The B-Free is compatible with all Britax car seats as well as Chicco, Peg Perego, and some Graco Snugride car seats using an adapter.
Buy on Amazon
A lighter stroller than the B-Free, the B-Lively scores high for being easy to maneuver. It also has a 3-wheel configuration (which you either love or hate) and folds down with one hand. Pretty similar to the B-Free stroller, the B-Lively features a large storage basket and a generous mesh canopy.
Overall, this stroller gets great ratings for being lightweight, convenient, and affordable. And if you are shopping for a non-toxic double stroller, the B-Lively comes in a side-by-side double stroller (and yes these do fit through doorways!).
Non-Toxic Jogging Strollers
Families tend to fall into two camps with jogging strollers – they either use them all the time or not at all. Hopefully you'll get plenty of use out of yours if you decide to purchase one. If not, they resell well on Facebook marketplace. Before using a jogging stroller, speak with your pediatrician; many will recommend not using a jogging stroller before your baby is 6 months of age.
Buy on Amazon
Bumbleride is a responsible manufacturer, choosing only the best materials for their strollers and using methods to reduce their eco footprint. These are wonderful non-toxic strollers! All of their strollers are free of flame retardants, PVC, phthalates, and polyurethane foam. The fabrics used are Oeko-Tex certified and are made from 100% recycled polyester made using recycled post-consumer water bottles.
The Speed Jogging Stroller has a lightweight aluminum frame, a large canopy for protection from the elements while outdoors, adjustable handles, and a large storage basket. It has a smooth ride and is easy to fold down. And if you have two little ones, you can take advantage of Bumbleride's Indie Twin double stroller.
T
Buy on Amazon
The BOB is the go-to stroller for your family's outdoor adventures (and is also great for daily use, if you don't mind lugging around a heavier stroller). It's an all-terrain stroller with an impressive suspension system that can safely be used for jogging. It comes with an adjustable handlebar, a lock-or-swivel front wheel, and an easy 2-step fold. It's easy to use, easy to lock and unlock, and also very comfortable for babies and toddlers alike. This is a popular choice for most families, and many parents I know love their BOB.
Non-Toxic Umbrella Strollers
At around 6 months of age, you might find it more convenient to start using a more lightweight stroller instead of your full-size stroller. That's when an umbrella stroller will come in handy.
This is a wonderful umbrella stroller because it has a lot of features that many other umbrella strollers omit. First, it is incredibly well-made, being an UPPAbaby stroller. So you know that you can count on UPPAbaby's excellent quality and customer service (should anything ever not work out). And it's also one of the better non-toxic strollers available. It comes with the same impressive sun canopy that you'll find on the Cruz and Vista strollers, that offers plenty of protection from the sun. The seat reclines to three positions, and it comes with a carry strap (for when your toddler just has to walk on their own!). The stroller also stands on its own, which is helpful for so many reasons. As with all UPPAbaby products, the G-LUXE does not contain any halogenated flame retardants.
Did you find the perfect non-toxic stroller? Be sure to head over to my guide to non-toxic car seats to find a compatible car seat for your baby!