Table of Contents

[Hide]

[Show]
Congratulations on your pregnancy, mama. You are about to venture on one of your life's greatest adventures as you welcome this new baby into your arms and into your family.
As you prepare for your baby, one of the important things you'll do is create your baby registry. This is truly your time to make decisions about which baby products you'll use, and also an opportunity to create a wish list of baby items for your friends and family.
Personally, I love creating my baby registry. And if you've been following me for a while, you won't be surprised. It's one of those things that I find great joy in during pregnancy because I'm such a planner, and all the preparation that goes into the baby registry brings you closer to the big day.
At the same time, I totally recognize that creating your baby can be overwhelming. Even for someone like me, who is totally obsessed with baby gear.
But let's go one step at a time… Before you even need to decide what baby products you'll add to your registry, it's important to choose where to create your baby registry. You have a few great choices and it's worth it to look into each of your options because each store has their advantages, freebies, perks, and drawbacks.
I've analyzed and compared each of the popular baby registry sites, and ranked them for you to help you make a decision.
How Many Baby Registries Should You Create?
Some moms prefer to only register at one store, while others may prefer to register at multiple stores to take advantage of the discounts and freebies. Many parents will also choose a local baby boutique to register with, particularly for local friends and family who prefer to shop in person. It's up to you! You can always register at more than one store for the perks, and still only use one main registry for your friends and family. That said, you probably don't want to waste your time, so let's look at the best baby registry sites.
What Should You Look for When Deciding Where to Register?
There are a few key factors to consider when choosing where to register:
Convenience: Is it more convenient for you (and your friends/family) to have your main baby registry at an online retailer like Amazon, or do you prefer an in-person experience?
Completion Discount: As your due date gets closer, you'll receive a coupon or discount code to purchase any remaining items that aren't purchased for you from your registry. This is known as the completion discount, and it is a HUGE factor in deciding where to register. You will likely need to buy some items off your registry for yourself, so this definitely helps when you're making such a big and important purchase.
Return Policy: Stores will usually provide a more generous return policy for items purchased from your baby registry. Since most baby showers happen weeks before your due date, this gives you a chance to get settled with your new items and also try them out once your baby is born.
Product Selection: Even though a lot of baby registries are now universal, meaning you can add products to your registry from any website, the retailer's own product selection is an important factor. If you're primarily looking for gentler baby products, for example, it'll save you time to register with a retailer that carries these products.
Price Match Policy: A price match policy is important because it helps ensure that you get the most competitive pricing on any items you buy from your registry.
Most retailers will also give you a free registry welcome box for creating your registry. While I think it's fun, I don't think the contents of the free welcome bags should sway you when trying to choose from the best baby registry sites for you!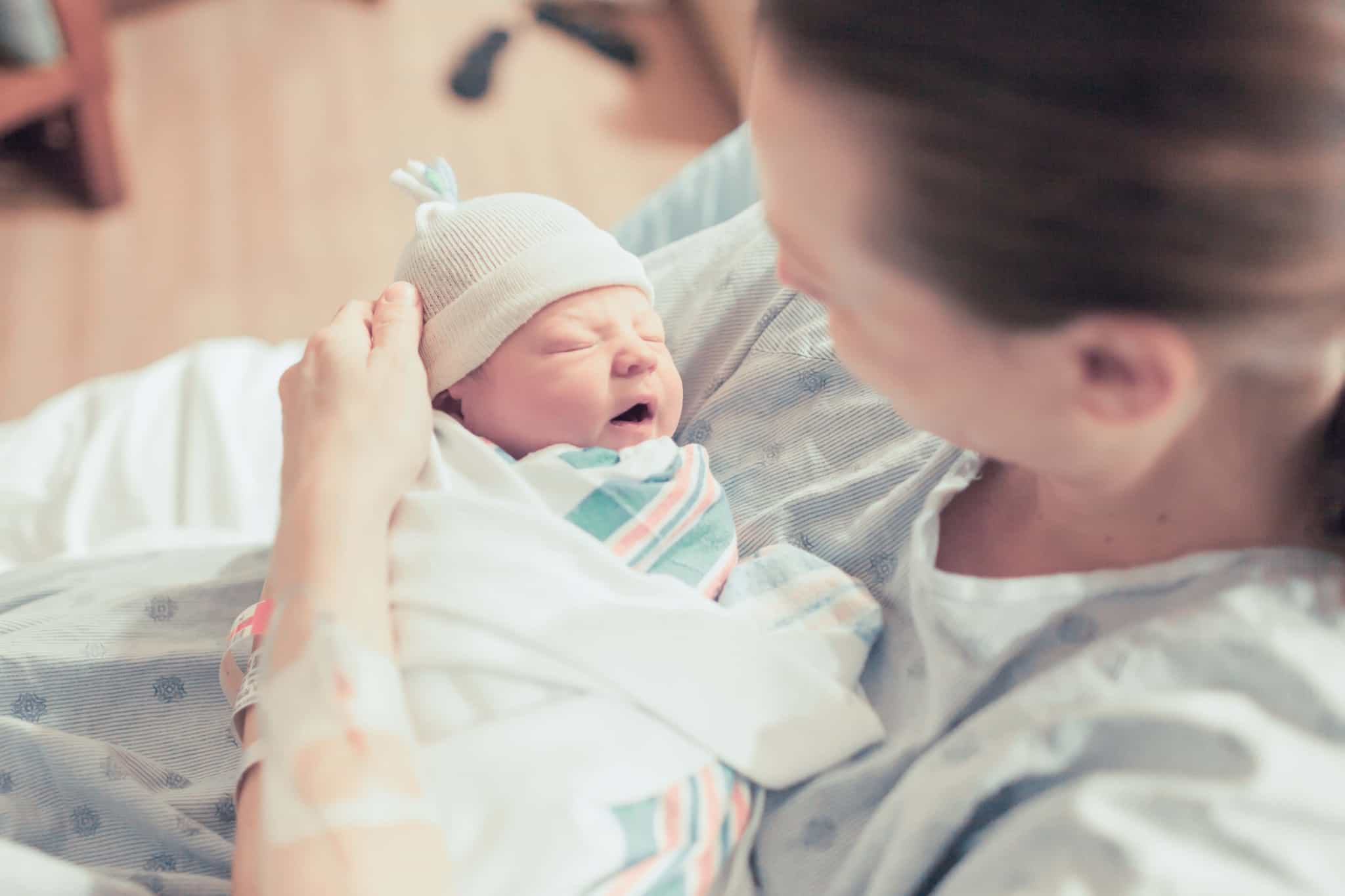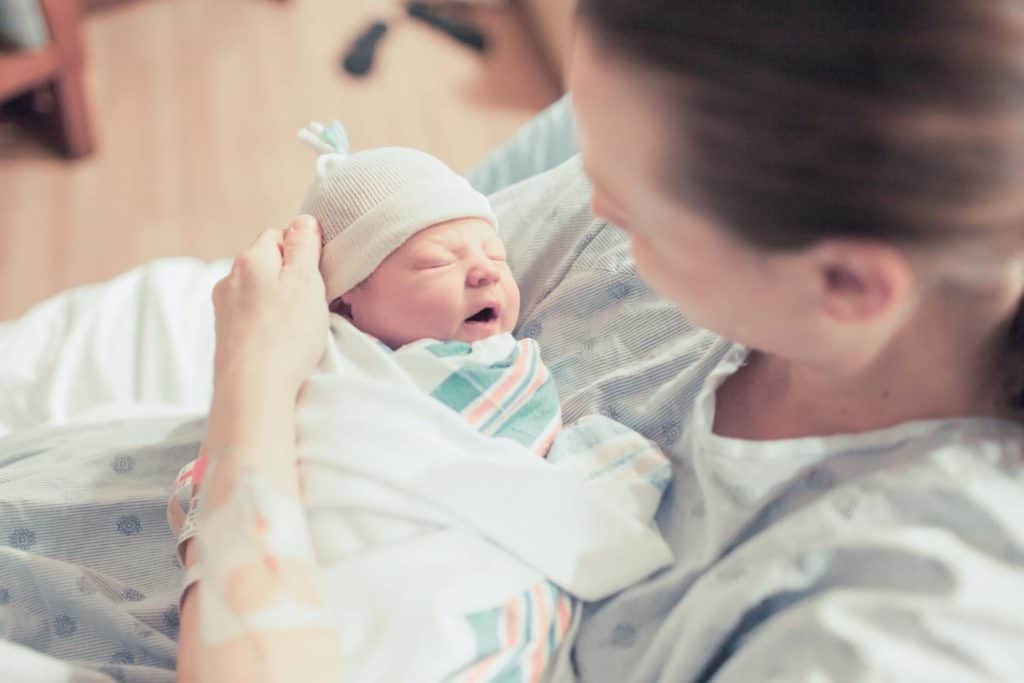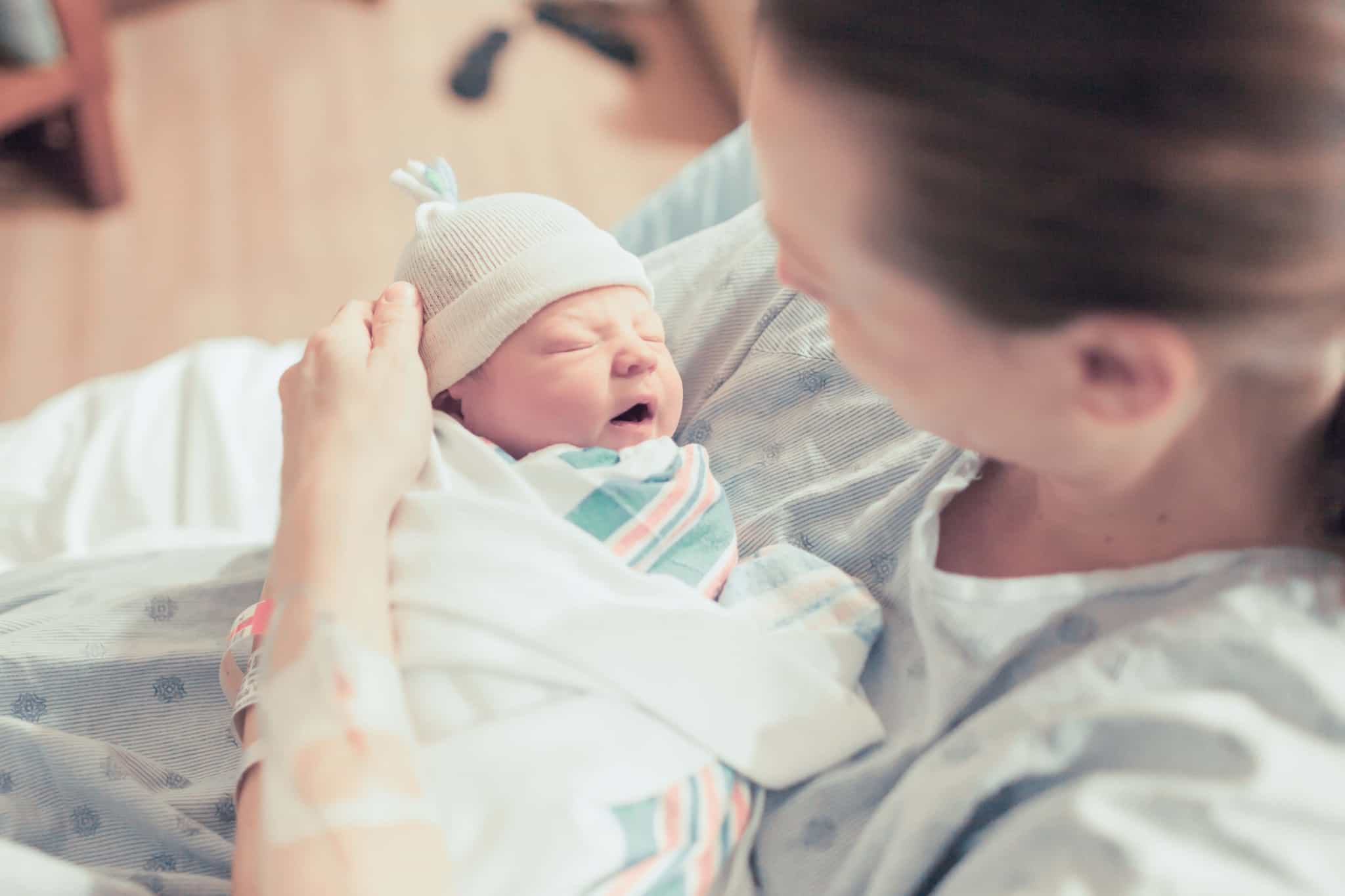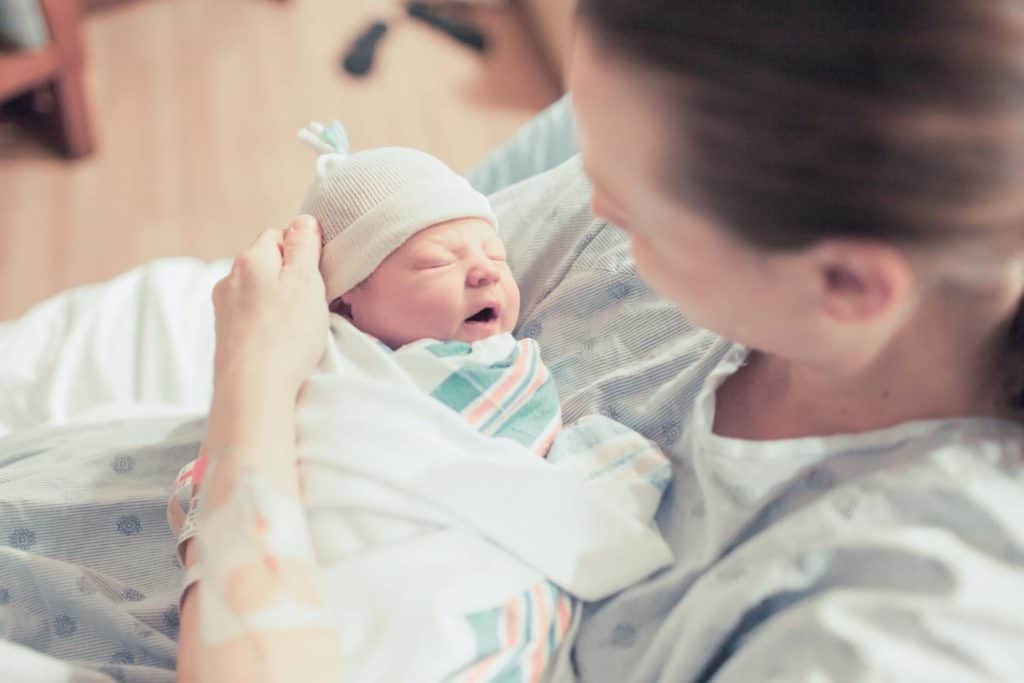 The Best Baby Registry Sites: Compared
Now that we've looked at what to consider when choosing where to register, let's check out how each of the most popular baby registry sites stacks up against one another.
Here's an overview of each company's completion discount; return policy; selection of organic, gentle, and non-toxic products; and price match policy.
Amazon's Baby Registry is one of the best places to register for your baby. In fact, I recommend that all expecting parents create an Amazon Baby Registry because Amazon is one of the best baby registry sites and carries the largest selection of natural and organic products.
Here are some of the perks of registering with Amazon:
10% completion discount, which gets bumped up to 15% if you are a member of Amazon Prime/Amazon Family
Free two-day shipping on millions of products with Amazon Prime; fast, free shipping on purchases over $49 for non-Prime members
365-day return window on most products purchased from your baby registry
Competitive pricing and a wide selection usually means you save money on your baby essentials
Universal baby registry allows you to add products from any site to your registry
Free welcome box for creating your registry, while supplies last, for Prime members. This is a pretty good welcome box that currently (at time of writing) includes a free muslin swaddle and other goodies. Here are step-by-step instructions on how to claim your free Amazon welcome box.
Get discounts, free parenting eBooks, maternity savings, and so much more
Manage your registry on-the-go with Amazon's mobile app
Registering at the world's largest online retailer means nearly anyone can shop off your registry
Amazon's unmatched customer service
And some drawbacks:
The completion discount is only eligible on items sold and shipped by Amazon.com, meaning that it won't apply to products sold by third-party sellers.
You don't have access to "in-store" assistance.
Amazon has really stepped up their baby registry offering in the past couple of years. I also recommend joining Amazon Prime (right now, there's a free 30-day trial for new members). For $119 per year, you'll save 20% on diaper subscriptions, receive special coupons and deals geared toward families, receive free Two-Day Shipping on millions of products, and gain access to unlimited instant streaming of thousands of movies and TV shows (this is a huge benefit once your little one gets a bit older) and unlimited, ad-free streaming of over a million songs. I love Amazon's commitment to customer service and feel confident recommending that parents shop with Amazon for most of their purchases.
Start Your Amazon Baby Registry Now >>
---
I love buybuy BABY. Their customer service is exceptional and they have a good selection of premium brands and natural products. They are part of the Bed Bath & Beyond® family of brands, which means that they are very generous with sending you 20% off coupons.
Here are some of the perks of creating a baby registry with buybuy BABY:
10% completion discount, but I've heard they'll increase it to 15% if you ask them to match Amazon's rate
An impressive, no-hassle return policy that almost rivals Costco's and Nordstrom's
Helpful, in-store assistance is available from employees who are quite knowledgeable about their products
buybuy BABY will match a competitor's price as long as the products are identical
They are very generous with their 20% off and $5 savings coupons
They have a good selection of premium brands like UPPAbaby and natural products like Earth Mama Organics
And some of the drawbacks:
They only have 135 locations in the United States, but they ship to all 50 states.
Their pricing isn't quite as competitive as Amazon's, but they do offer great coupons and sales, and a price-match guarantee
Shipping is free on orders over $75, whereas Amazon offers free shipping over $49 on eligible items (or free two-day shipping with any eligible Prime purchase)
Start Your buybuy BABY Baby Registry now >>
---
Target's baby registry is more limited than Amazon's in terms of the number of relevant natural/organic/non-toxic/etc. products you'll find, but it's still worth considering – especially if you end up buying a lot of items from there yourself. But I'm glad to see that Target is becoming way more organic/natural-minded and are really paying attention to customers that buy these products.
Here are the advantages of registering with Target:
15% completion discount eight weeks before your due date
You'll have one year from your due date to return or exchange items (amazing, right?)
Target REDcard holders receive free shipping on most orders, an extra 30 days for returns, and 5% off all Target purchases. If you shop at Target as much as I do, it's a must-have.
After you register, you can pick up a welcome kit at Guest Services that includes up to $50 worth of samples and coupons
Target has almost 1,800 locations in 49 stores in the United States. Target may be a convenient choice for friends and family members who prefer to shop in person.
The registry is now a universal registry, meaning that you can add products to your Target registry from any website.
And some drawbacks:
Their selection of natural, organic, and non-toxic products is still limited, but growing!
I also received some mixed feedback on the customer experience (for example, Target automatically added Johnson & Johnson products to baby registries), so personally I would still stick with Amazon.
Start Your Target Baby Registry now >>
---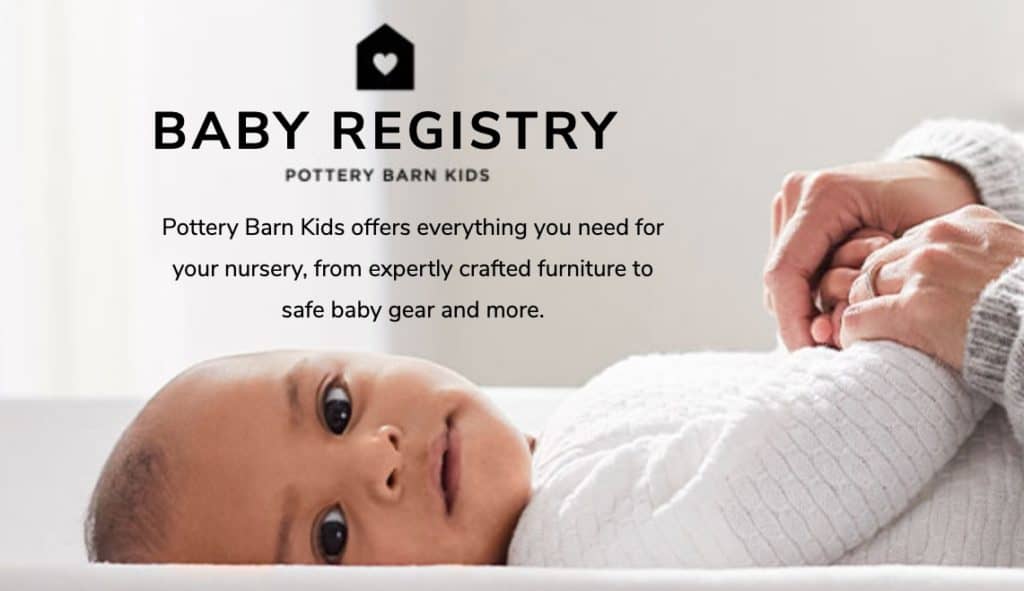 Pottery Barn Kids has done an excellent job of offering a wider selection of non-toxic baby products and furniture. In addition to offering several GREENGUARD certified furniture products, they now also carry brands like Nuna, Maxi Cosi, and more.
If you are planning to buy Pottery Barn Kids furniture (including cribs or gliders), you may want to register there, too.
Here are the advantages of registering with PBK:
If you plan on buying PBK furniture, your guests can contribute to your nursery furniture, decor, and other essentials.
Get access to PBK's registry concierge and ask all of your product-related questions
Their 20% off completion discount is very generous!
Register for items across their entire family of brands, including Pottery Barn, West Elm, and Williams Sonoma.
PBK offers personalized gifts that your baby shower guests will love to give your baby.
Use their mobile app for managing your baby registry.
If you're a cardholder, you'll get 10% back in rewards on every PBK purchase you make.
While I love and recommend PBK's registry, I wouldn't recommend making it your only registry because their selection is still pretty limited. Go with this if you're planning to make a lot of purchases from Pottery Barn Kids.
Start a Pottery Barn Kids Baby Registry now >>
---
There you have it – I hope this list was helpful in choosing where to register.
After you've chosen from the list of best baby registry sites, and created your online registry (or registries!), visit my non-toxic baby registry guide to start filling your registry with healthier, safer items.
More Registry Advice:
And Some of Our Most Popular Baby Gear Guides: