I'm pregnant. Now what?
This is exactly what I googled after I got first got a positive pregnancy test. I had focused so long and hard on getting pregnant that I literally didn't know what to do next.
So after the excitement of sharing the news with my hubby, I went to my computer and typed in "I'm pregnant now what". I hadn't prepared AT ALL for what would come once I actually got pregnant.
Now, let's talk about you. Maybe you've been feeling extra tired lately and noticed your breasts are sore, or maybe you've been excitedly counting down the days until you're enough days post ovulation to try taking a test. You just peed on a stick and counted down the seconds until you can peek and search for that second line… EEK! Congratulations!
You're pregnant! So, now what should you do? Here are 14 important things to do when you first find out you are pregnant.
1. Share the news with your partner.
There are so many different and special ways you can tell your partner that you're pregnant. Some people blurt it out, others might just share the news, and some women like to do a special reveal. Whatever you choose, be sure that the first person you tell is your partner — and in private. This is a special moment just for you both.
If you think he wouldn't be put on the spot, for example, you can put him on video and tell him the good news. Or have some kind of a big reveal and make it special and memorable.
2. Start taking prenatal vitamins.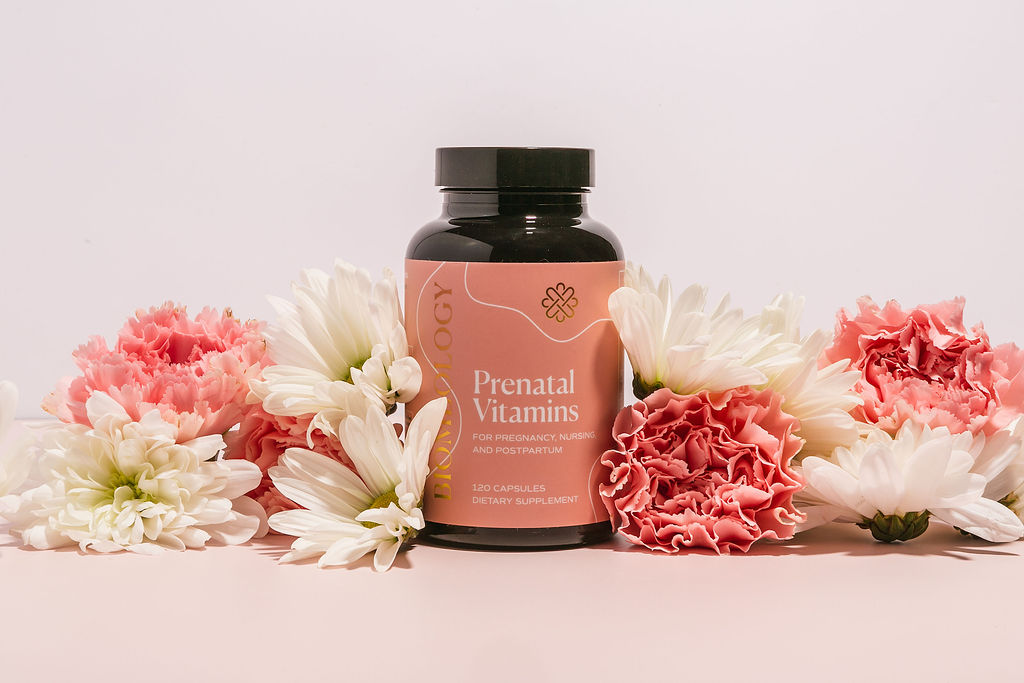 If you haven't already been taking prenatal vitamins, you'll want to start ASAP.
There are actually prescription prenatal vitamins. I know this because the moment I got pregnant, my OBGYN prescribed them to me and gave me a sample in her office. If you look at the ingredients, you'll be horrified to find food dyes and toxic preservatives. Don't take those!
Take a good prenatal with methylfolate (not folic acid) and take prenatal probiotics during your pregnancy. Take prenatal DHA and make sure to take collagen as well. (Read all about why taking collagen during pregnancy is so important.)
3. Take a selfie.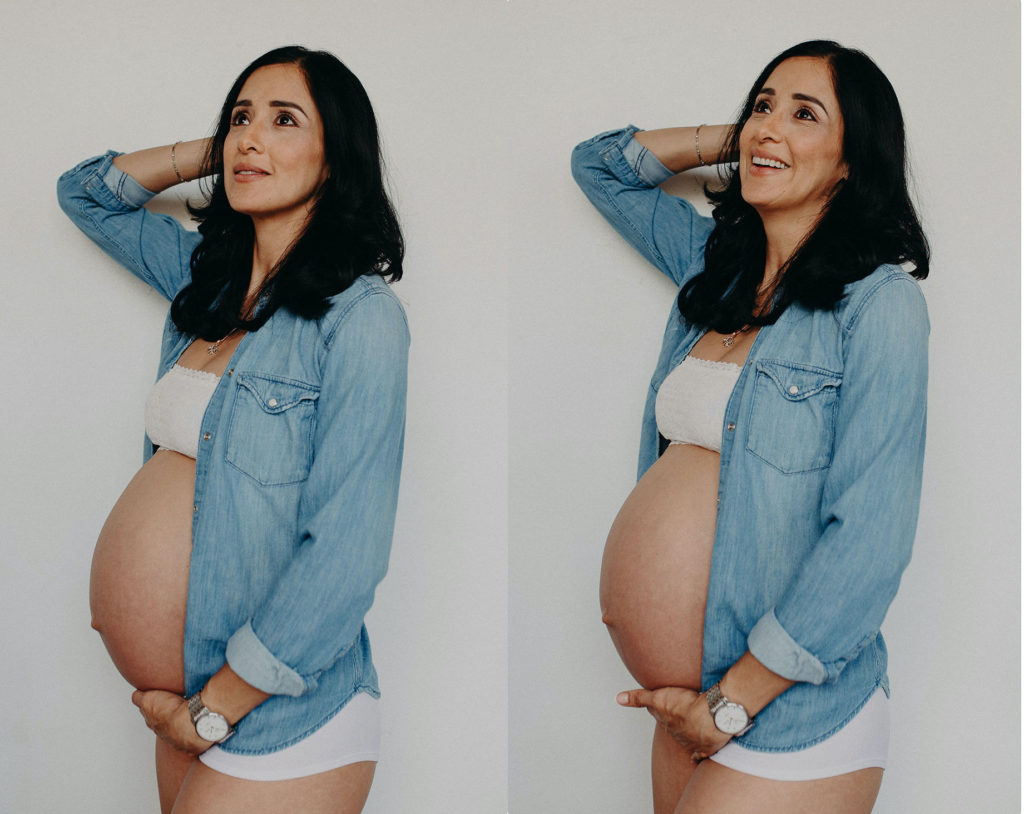 You might want to start documenting your pregnancy. You don't have to do anything fancy like a time-lapse video of your pregnancy, either. Just take some pictures of your beautiful self to remember this happy moment and document how your body is transforming.
4. Verify your pregnancy and call your doctor/midwife.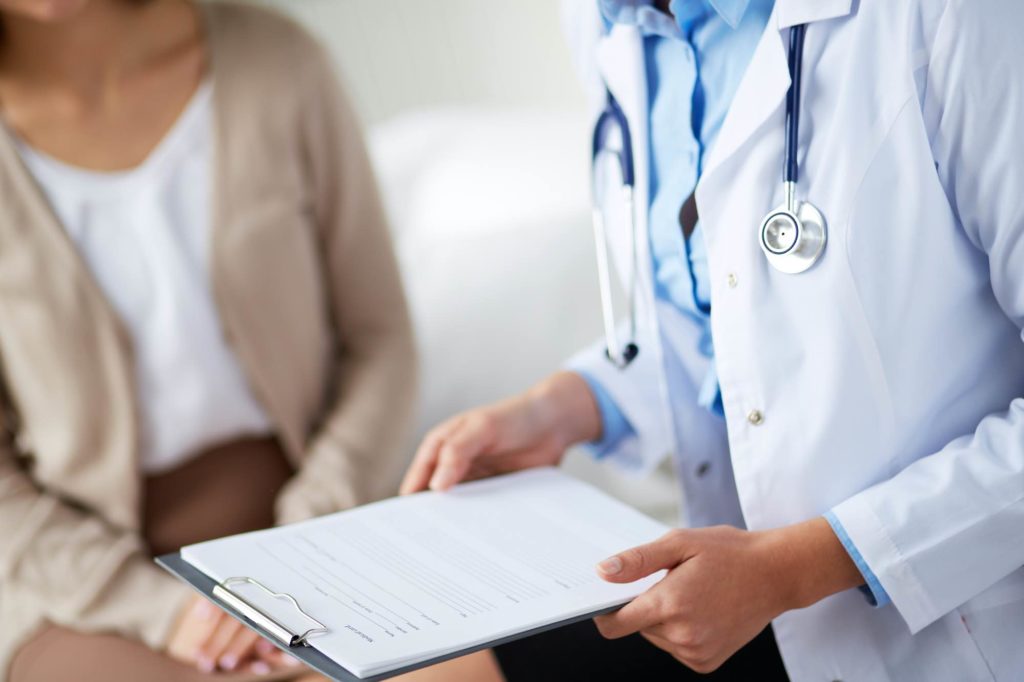 Take a pregnancy test at home and then contact your doctor to schedule your first prenatal visit. This will be the first appointment that kicks off your prenatal care. You can do this with your healthcare provider, including your GP or your OBGYN.
If you live in a big city like I do, you may want to start calling around to some of the most desirable care providers now because it can be very hard to get in with them. You may not be able to see an OBGYN until around 8-10 weeks of pregnancy, but if you dealt with infertility or may be high risk for any other reason, or start experiencing any concerning symptoms, you should be able to get in right away to see your doctor.
Otherwise, at the very least you can schedule your first appointment for when you're about 8 weeks pregnant.
5. Make sure you have health insurance.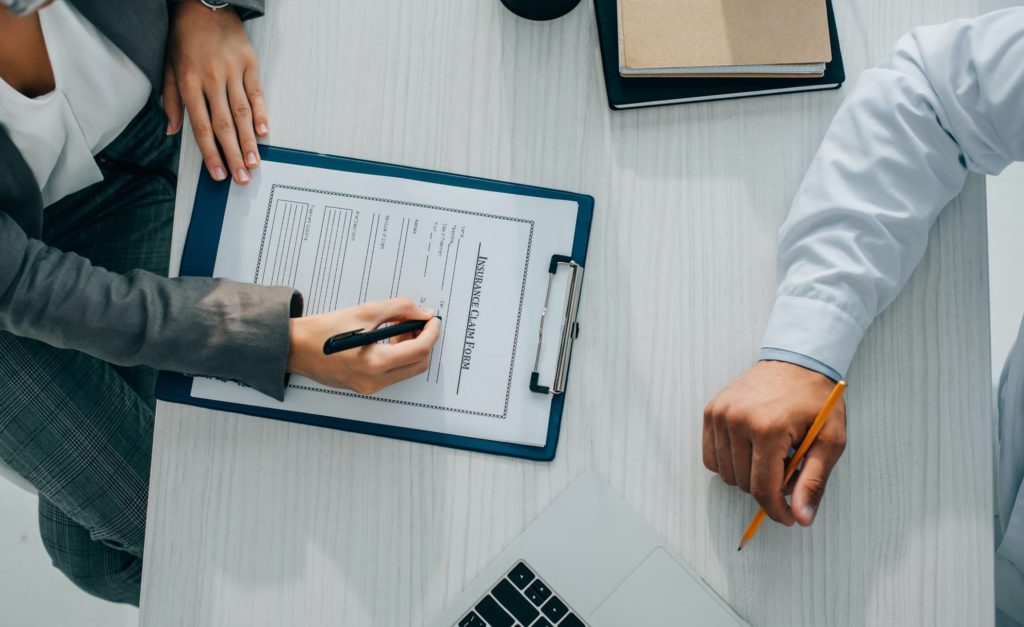 Speaking of your prenatal care, now's a good time to check on your healthcare coverage. Make sure you have proper coverage and find out what your benefits are for prenatal care and your hospital stay. Find out if they offer any other benefits, like doula coverage or chiropractic care.
If you need to make changes to your healthcare coverage, find out when open enrollment takes place so you may be able to make changes to your plan.
6. Calculate your due date.
Now that you have a positive pregnancy test, calculate your baby's due date. Essentially, this is done by adding 280 days (aka 40 weeks) to the first day of your last menstrual period.
There are lots of online due date calculators that you can use to do the calculation for you. Remember, your due date is only a guess. In fact, you can call it a "guess date" and you'd still be accurate.
It's not a deadline and the calculation isn't perfect. About 95% of babies are not born on their due date, so use this as a guideline – not a deadline. If you don't know the date of your last period, you can also calculate your due date using other methods such as the date of conception (ovulation) and IVF transfer. Your doctor can also determine a due date by assessing the baby's gestational age on an ultrasound, but this may not always be accurate.
7. Download an app to track your baby's development.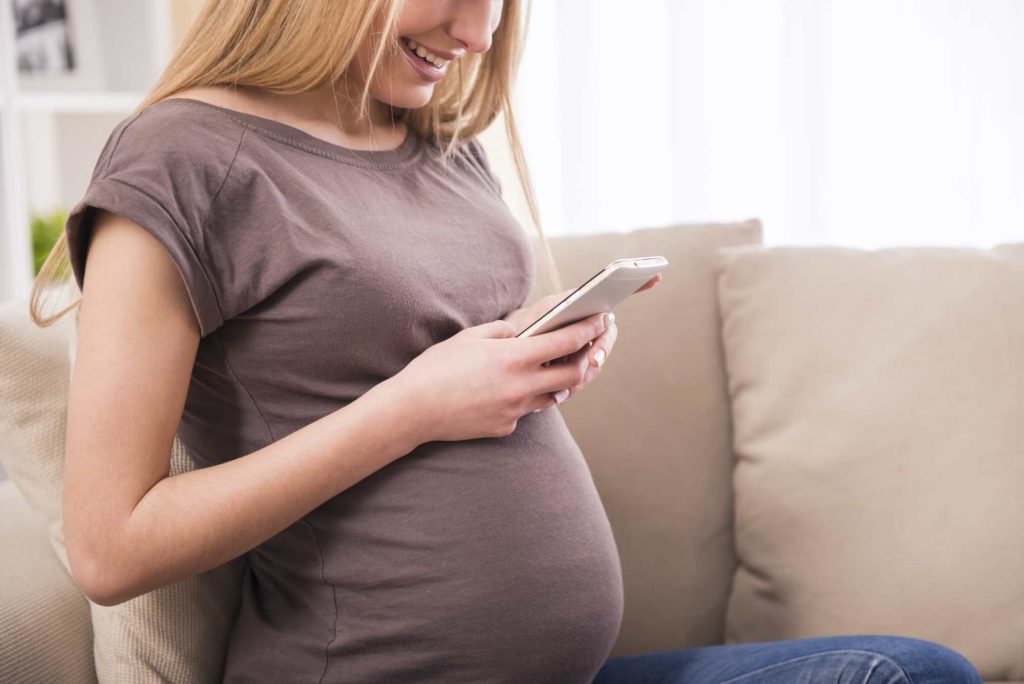 Part of the fun of pregnancy is knowing how your baby is developing. Download a pregnancy tracking app (Ovia, Glow, and What to Expect are popular), enter your due date and begin tracking your baby's development. Go to Facebook and join a due date group for your due date month.
8. Think About Who You'll Tell.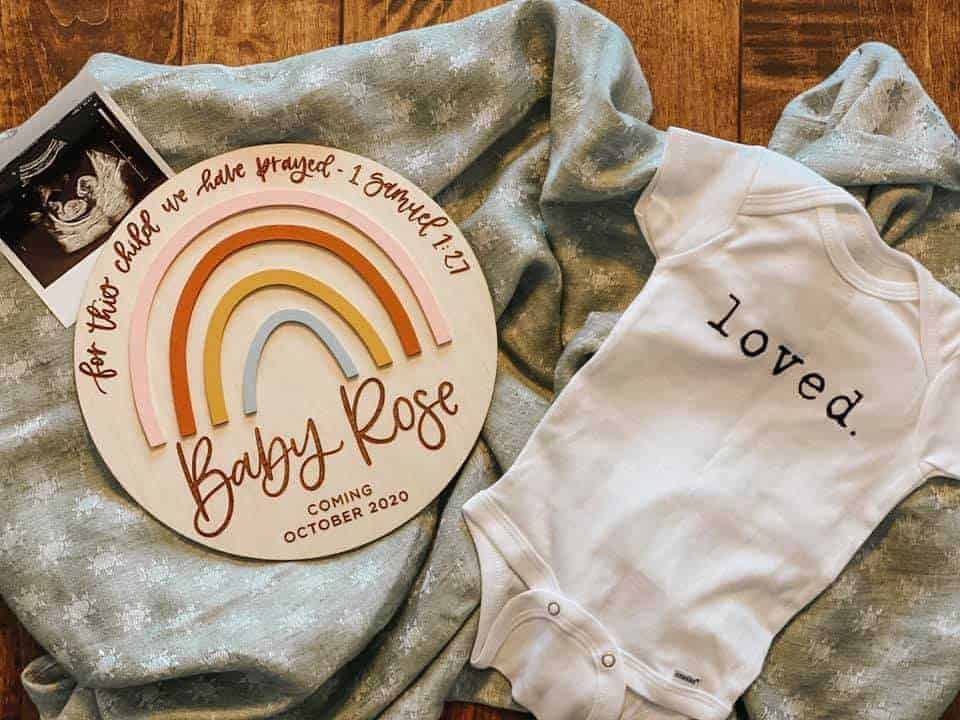 You might want to grab the phone and tell your partner, mom, friends, and shout it from the rooftop to everyone you know. You might need to take a few days to get used to the news yourself before sharing it with anyone. Or you and your partner may want to keep it a secret between the two of your for a little while.
There is no right or wrong way to share the news, so the correct answer to "When should you tell?" will be different for everyone. Some people follow the rule of waiting until you've passed the twelve week mark to announce your pregnancy. The twelve-week point is significant because it's the end of first trimester, when risk of miscarriage is lower, and it's usually after you've had an ultrasound and been able to see your little bean's heartbeat. But this is not a hard and fast rule.
The conversation around miscarriage is changing from a personal tragedy that women were meant to keep quiet about, to something that we are acknowledging many women will go through. Many women end up taking a middle-of-the-road approach by sharing the good news with a supportive group of friends and family, and announcing their pregnancy to the wider world once the pregnancy is a bit further along. Decide what you're comfortable with and share away.
9. Eat clean and avoid "no-no" foods.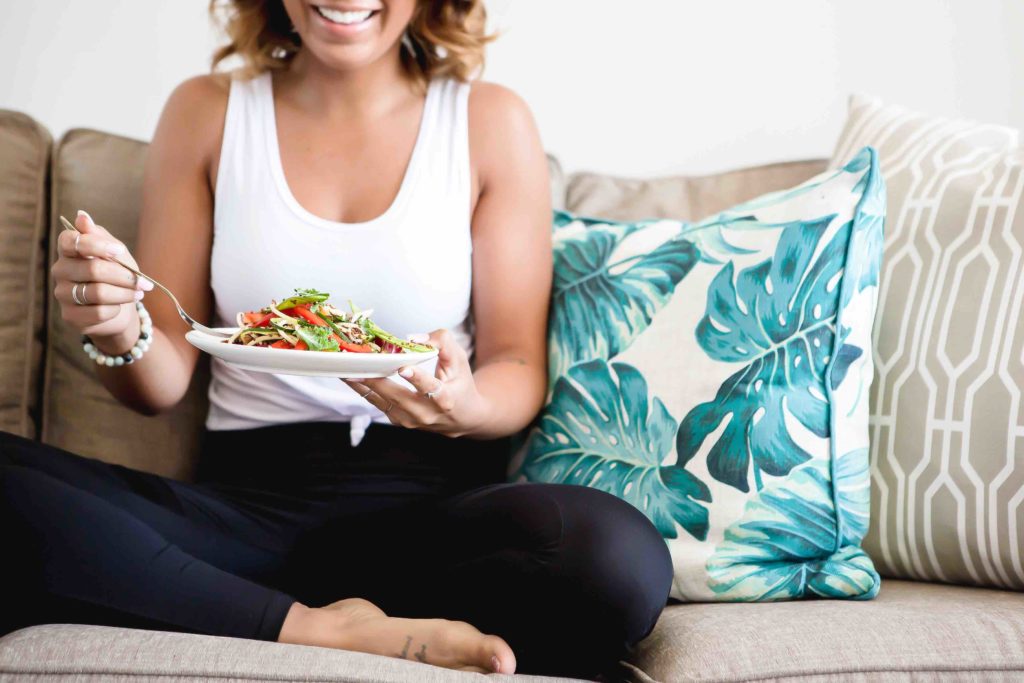 You'll want to stop eating soft cheeses, sushi, undercooked meats, lunch meat, alcohol, coffee, and excessive amounts of processed foods. Eat well and play it safe by avoiding these foods.
Aside from the major foods to avoid, you'll want to ensure that you're eating enough calories (about 500 extra per day) and getting enough protein during pregnancy. Carry snacks with you everywhere you go!
10. Hydrate like a mother.
Now that you're pregnant, your body will need more hydration than ever before. Aim to drink 3-4 extra glasses of water per day — that's about 12 glasses (8 oz) of water per day. Water can also be helpful in preventing UTIs and hemorrhoids. If you're not big on plain water, you can add a slice of lemon or your favorite fruit. Or you can drink coconut water or sip on bone broth instead.
In addition, fresh fruit can really hydrate you well. Snack on some grapes, watermelon, or your favorite fruits.
11. Take care of your teeth and gums.
Your dental health is very important during pregnancy. In fact the oral bacteria in your mouth can play a huge role in your pregnancy and birth outcomes.
Go in for a cleaning and talk to your dentist right away to ensure that your oral health is in excellent shape. Also be sure to brush well and floss regularly to keep bacteria at bay. Pregnancy is an important time to use clean personal care products, so consider switching to the following products:
I recommend using a toothpaste without fluoride, dyes, or essential oils and the ones recommended above are clean dental care products.
12. Switch to clean beauty and personal care products.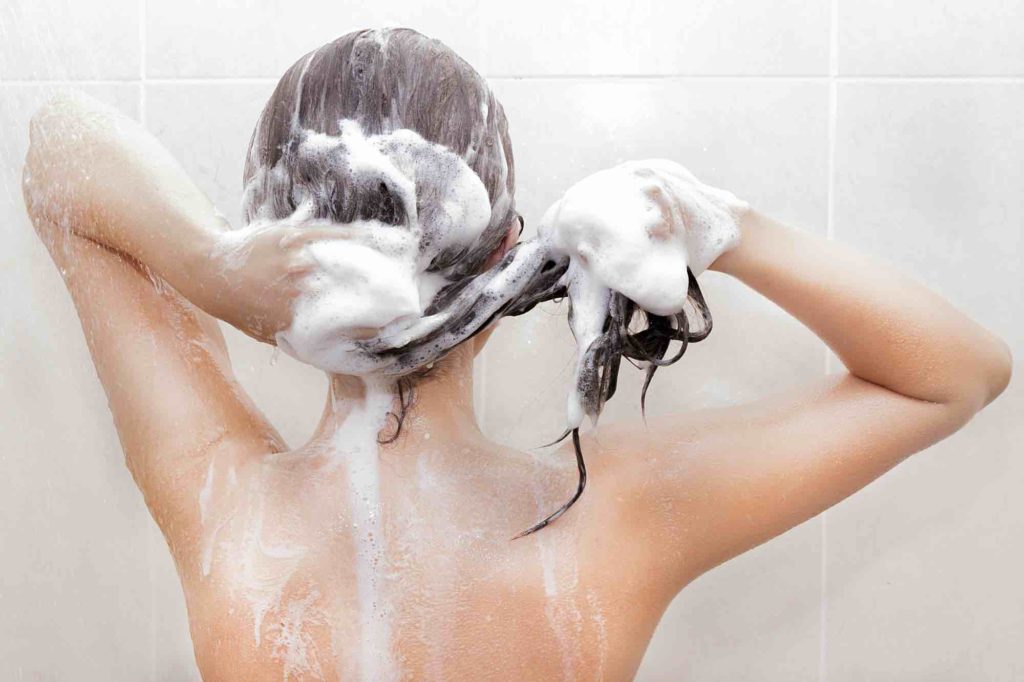 There's no time that's more important to swap out your beauty and personal care products than when you first find out you are pregnant. The ingredients in your beauty care products can cross the placenta, so pregnancy is a time to use fewer beauty products and switch to cleaner products so that your baby doesn't get exposed to harsh chemicals, fragrances, and toxins.
For makeup, I personally use and recommend a lot of products from Crunchi, Well People, Toups & Co., and Beautycounter. Nowadays you can thankfully find a clean beauty alternative to any mainstream product that you've been using and these brands are a great place to start. For more info and recommendations, read my guide to clean beauty brands for pregnancy and my Beautycounter review.
And it doesn't just stop with makeup and skincare. Your shampoo and conditioner, deodorant, hair gel, lotions, laundry detergent, and even your household cleaning products should be swapped out if you haven't already done so. Here are some reliable brands you can shop from:
If you need more products to choose from, browse my free master list of non-toxic products. (And grab all of my current coupon codes.)
13. Assess your lifestyle.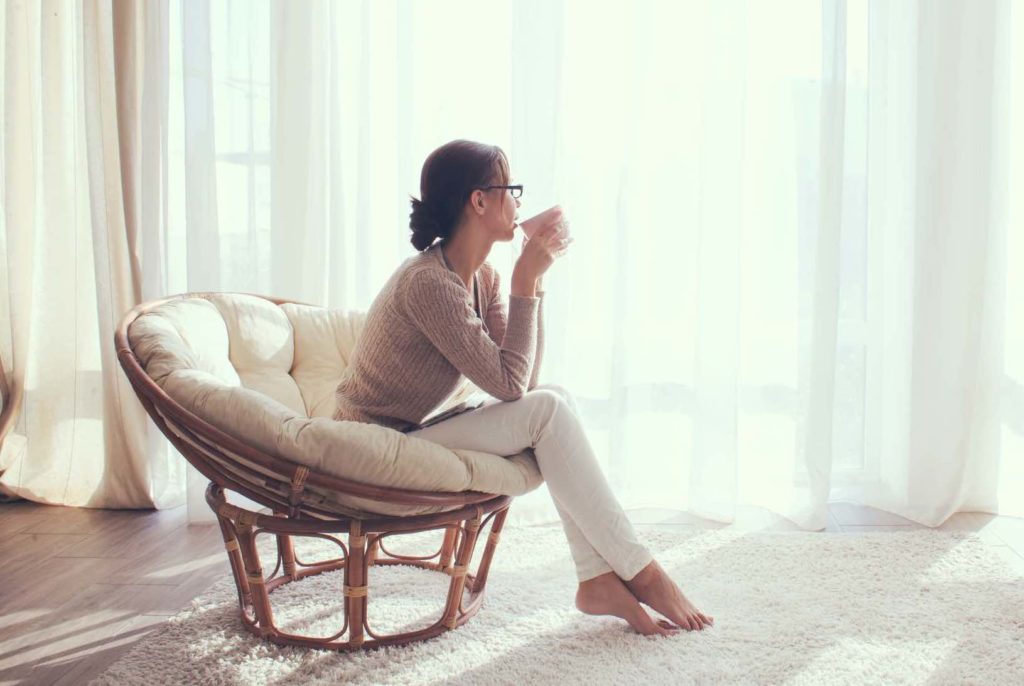 Do the demands of your job keep you up late at night plugging away on your latptop? Do you work in a job that requires heavy lifting or tons of travel? Are you up for a promotion at work that has you working your knuckles to the bone? Are you engaging in any unhealthy habits like smoking or drinking – or even drinking caffeine excessively? Are you a couch potato or an extreme athlete? Do you live with 3 roommates that spend their weekends partying and don't respect personal space?
This is a good time to assess how baby- and pregnancy-friendly your current situation is. And an important time to put your own needs first and to prioritize the health and needs of your baby. So it's a good opportunity to check out of family drama (or similar) and pledge to make healthy choices for you and baby.
14. Rest up and take good care of yourself.
The first few weeks of pregnancy can leave you utterly exhausted. At the same time, you may be dealing with sore boobs and morning sickness. Sleep early when possible (I used to pass out at 6pm some nights!) and allow your body to get to work on creating and growing new life.
Start practicing the art of saying no more. If you don't want to commit to something, this is a perfect time to rest more and honor yourself and set boundaries. It's important to practice all forms of self-care during pregnancy and make sure that you (and your precious baby) remain a top priority.
You're Off to a Great Start, Mama
I know that it can be a little overwhelming when you first find out that you are pregnant. There are probably a lot of different thoughts running through your mind right now. But by following this list of what to do when you first find out you are pregnant, you are off to a wonderful start to your pregnancy.