Table of Contents

[Hide]

[Show]
Pregnancy is the only time that your body grows an entirely new organ—the placenta! But should you encapsulate your placenta? I'm not fully against the idea but I'm also not convinced that it's right for me.
What is a Placenta?
The placenta is an organ in your body that is responsible for keeping your growing baby safe and healthy during their nine months of gestation. It begins to form immediately after you conceive, and actually grows from the cells of your unborn baby, not your own.
This fascinating organ is attached to the side of your uterus on one side, and the umbilical cord on the other side. It essentially does the job of all of the major organ systems for your growing baby until their own can handle the job. That means it's busy filtering blood, oxygen, glucose and nutrients being sent to baby through the umbilical cord. It's also responsible for waste removal, providing immune protection, and producing hormones to support fetal development.
What's interesting, is that scientists actually don't know a lot about this fascinating organ. According to the Human Placenta Project, a research initiative set out to learn more about the placenta, the placenta does more than influence a baby's health in utero. Evidence shows that the placenta impacts the lifelong health of both mother and child as well.
After you birth your baby, you will deliver the placenta. Making it also the only "disposable" organ in the body. That's a lot of titles for one organ.
After birth, there's no more need for the placenta. Still, many women decide to keep their placenta and use it in various ways. Mamas do things like plant their placenta, have it made into a salve, create a piece of art, or ingest it—usually through encapsulation. This is what we'll discuss in depth.
What is Placenta Encapsulation and Placentophagy?
Placentophagy is the act of eating the placenta after childbirth. According to an overview on the topic published in the Journal of Obstetric, Gynecologic, and Neonatal Nursing, placentophagy is a practice that originated in North America during the 1970s, despite myths that it dates back to ancient Chinese medicine.
While the placenta can be ingested raw, or cooked like other organ meat, it is most often consumed once it has been encapsulated. Placenta encapsulation involves steaming the placenta, dehydrating it, and then grounding it into powder. This powder is then put into capsules for consumption. You can encapsulate your own placenta, but most mamas opt to have this done by a placenta encapsulation service.
What are the Perceived Benefits of Ingesting the Placenta?
Let me start by saying that there is little to no scientific evidence that supports any benefits to humans ingesting their placenta. Still, that's not enough to write it off, but it is something you should consider when deciding whether to encapsulate your placenta.
When encapsulated placenta tissue has been studied, researchers found "modest amounts of beneficial micronutrients, low levels of toxic elements, and low concentrations of hormones," What's more, researchers found "no significant difference in maternal hormone concentrations in those who consumed placenta pills vs. those who consumed placebo pills." The same study saw no difference in mother's mood, bonding, or fatigue after consuming placenta pills either.
Interestingly, there is no record of societies throughout history consuming their placenta. Which makes you wonder, is it really beneficial? Wouldn't it have been consumed throughout history if there was a nutritional benefit?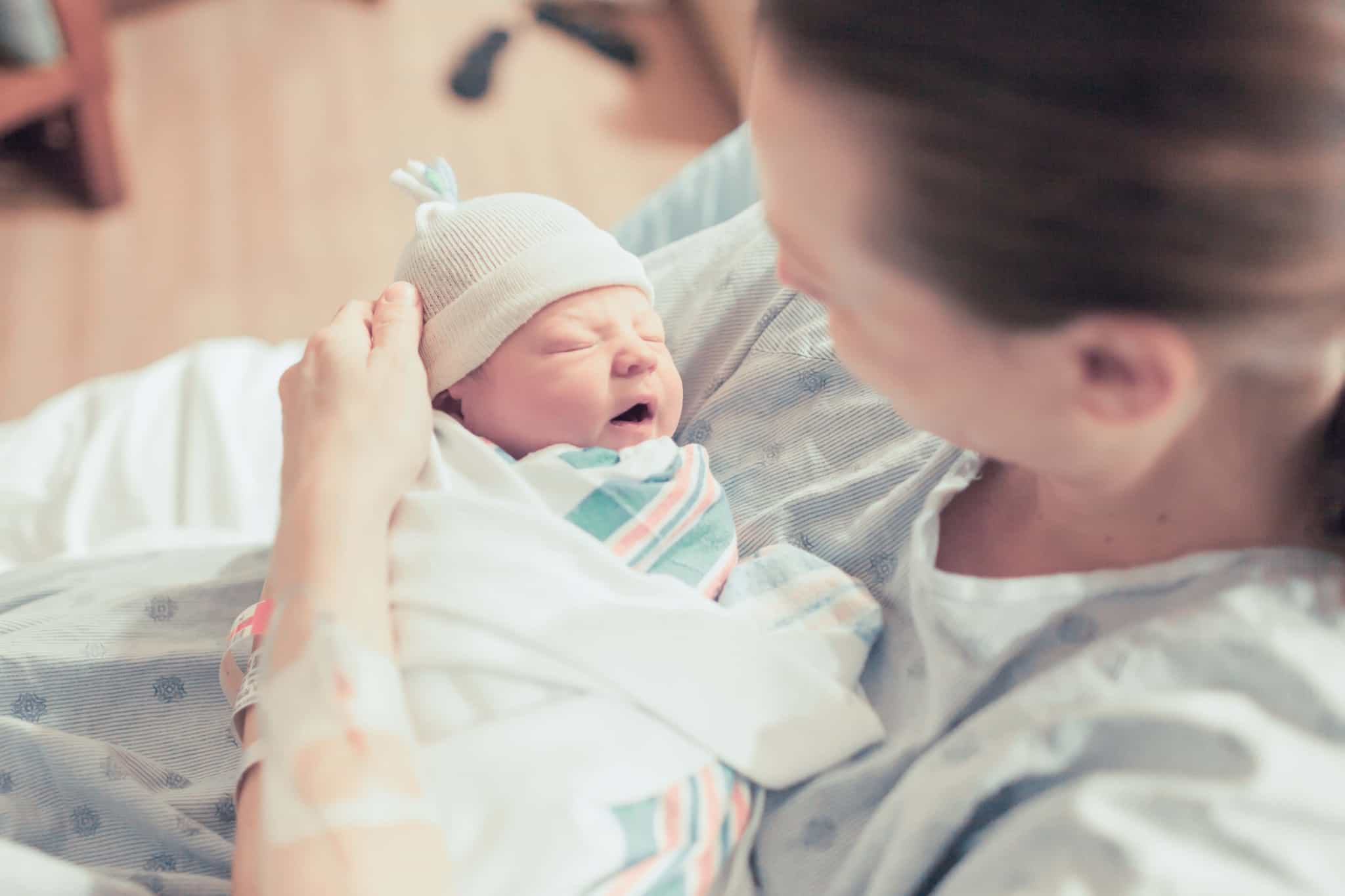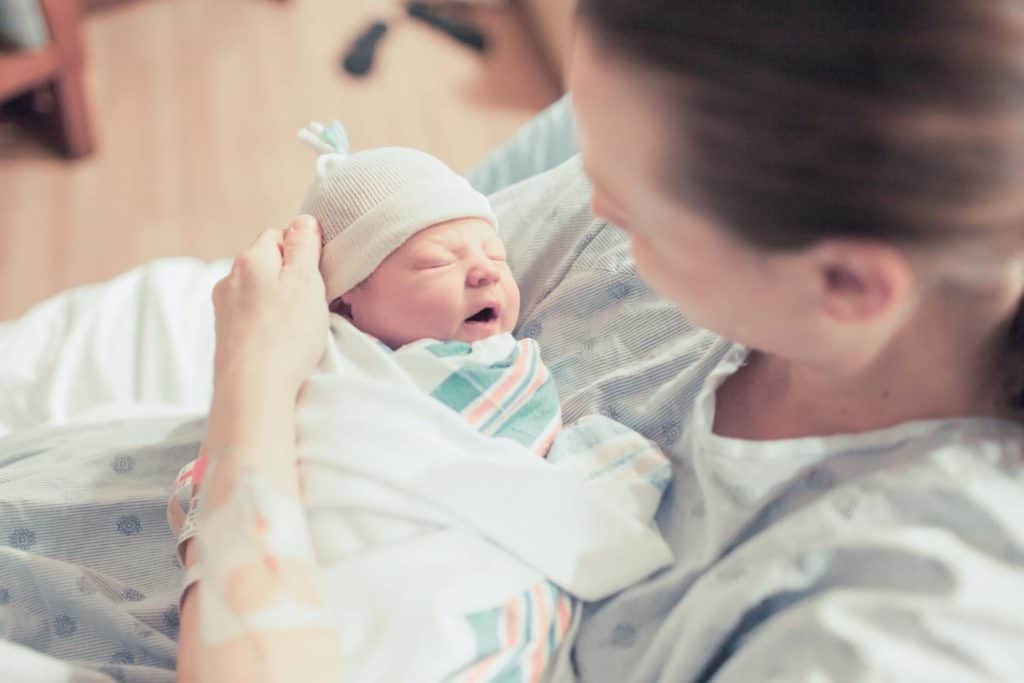 Many mothers in support of eating placenta think it should be done because other mammals do it. But here's the thing, the placentas of other mammals are far less invasive than human placentas, filter out far less toxins than human placentas, and are involved with entirely different reproductive systems.
In other words, just because wild animals do it, doesn't mean we should.
Despite the overwhelming lack of scientific evidence supporting placentophagy, women are still encapsulating their placentas and eating them. But why? Well, there exists an equally overwhelming amount of anecdotal evidence in support of the practice. Some mamas, especially those that might describe themselves as 'crunchy' or 'natural', swear by it.
People in support of the practice believe that it will:
Increase iron levels in your body
Stabilize hormones (therefore reducing postpartum symptoms like night sweats, hair loss, and mood swings)
I'm not here to say that anyone's experience is invalid or not real. There are several moms in my Facebook community that have had a positive experience and so many more who swear by it. So there is something to it and you shouldn't completely write it off. Weigh the pros and cons and decide if it's right for you.
Should I Encapsulate My Placenta?
It should be noted that as of 2017, the CDC specifically warns against consumption of the placenta. (You are free to give that as much or as little meaning as you'd like.)
But this official warning came after a case of late onset neonatal Group B Strep that was passed from mama to baby when the mother ingested her own contaminated placenta capsules. The heating and dehydration process of encapsulation wasn't enough to kill the harmful bacteria.
However, in response to this event and recommendation, another study reviewed 23,000 birth records and found "no increased risk of NICU admissions, hospitalization, or infant death in the first six weeks of life due to mother's ingestion of placenta." This study didn't look at potential psychological or physical benefits of placenta encapsulation but did aim to discount any outright health risks.
What are Other Ways to Celebrate Your Placenta Without Ingesting It?
Your placenta is without a doubt an incredible organ. It's what's mostly responsible for helping your baby thrive during their nine month stay in the womb.
So celebrating and honoring it is a wonderful idea for many mamas.
For some, the thought of this life-giving organ just being thrown away after delivery is unsettling. You can opt to keep your placenta; all you have to do is indicate it in your birth plan. Then, consider some of these ideas.
Plant your placenta: A great way to honor your placenta is by burying it in a special place in your yard or garden and marking the spot with a beautiful perennial plant, bush or tree. You might even add a plaque and dedicate the spot to your pregnancy or new baby.
Create a piece of art: Some mamas choose to keep their placenta and then use it as a kind of stamp to make an interesting and memorable piece of art. It's popular to create a 'tree of life' type image wherein the placenta makes up the top of the tree and the hanging umbilical cord is the trunk. Some make the print immediately using the blood on the organ (this is most common in a home birth setting), others create a print using paint or ink.
Have it made into a salve: Just like there are companies that encapsulate placentas, you can have your placenta made into a salve or lotion. Mamas like to use it to heal stretch marks, C-section scars and as baby diaper rash cream.
Preserve it in a piece of jewelry: Similar to the idea of breastmilk jewelry, some jewelers are able to preserve a bit of your placenta in a piece of jewelry.
The Choice is Yours, Mama
At the end of the day, only you can decide if placenta encapsulation is right for you. The best approach is to start by discussing it with your healthcare provider. Then, do your own digging around and research on the topic. Read anecdotal accounts and stories from real mamas, but also check out the research studies and articles cited in this section to help you make an informed decision if the practice is right for you.